If you're missing the gym way too much and don't have the resources to replicate it at home, then look away now. Equally, if you're looking for some at-home gym inspo or just to drool over the creativity of some of Team Myprotein, then definitely keep scrolling. 
While some of us have been getting by with a resistance band and a dumbbell, or even less, these guys have taken the home gym to the next level with their awesome set ups, homemade squat racks, and pure initiative. 
In fact, we're not sure they'll be renewing their gym membership when this is all over — let's check them out. 
Simon's Growing Outdoor Gym
First off, we praise Simon's optimism in the UK's weather — would you be doing lat pull downs in the rain? 
One thing's for sure, this guy isn't struggling to work his upper body with that piece of kit. With big weights and a bike for cardio, Simon's got it all balanced out. 
PJ's got his priorities right
There's nothing like a good TV show to help you get through the pain of a tough workout. Looks like he's got a few more weights to stick on that barbell too — keep going mate! 
Installing a pull up bar in your home is a great way to master them without the usual gym-going onlookers. We rate that. 
Laura's got dedication to the deadlift
Building your own squat rack is absolute next level home gym artistry. We are both impressed and very concerned for your safety after reading the caption. 
The real question is — what will she build next? An erg? A resistance machine?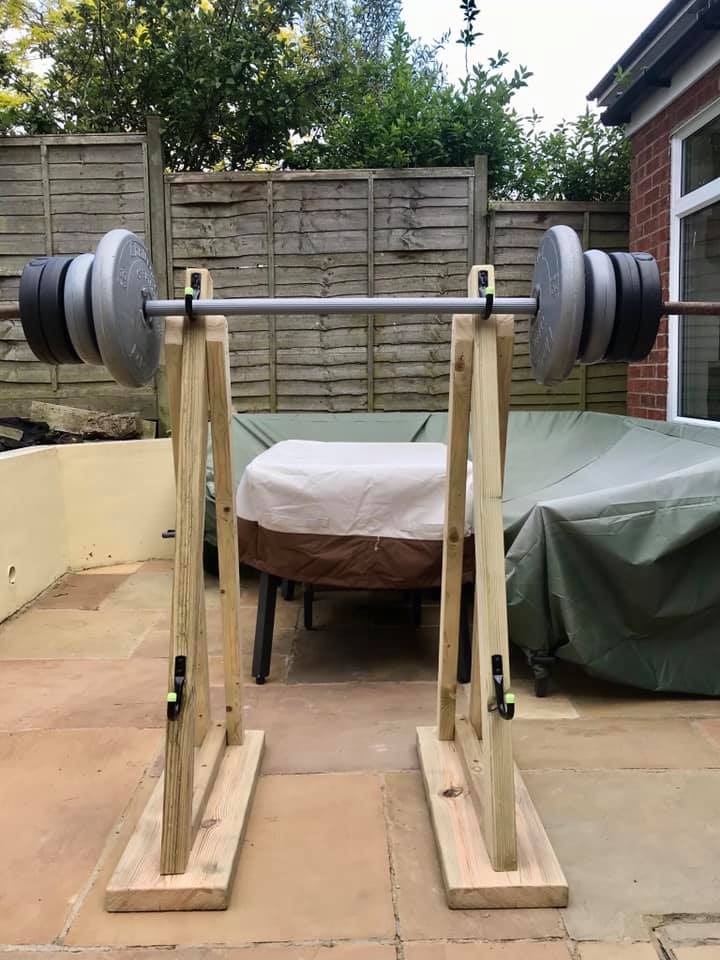 Luke's making the most of his outdoor exercise
We love that you're using things that you find on walks — and would also love to see you try and drag this home for your deadlifts.  
Using things you find lying around (without stealing large metal objects) is a creative way to form new home workout equipment. How about throwing around some logs, or triceps dips on a fence?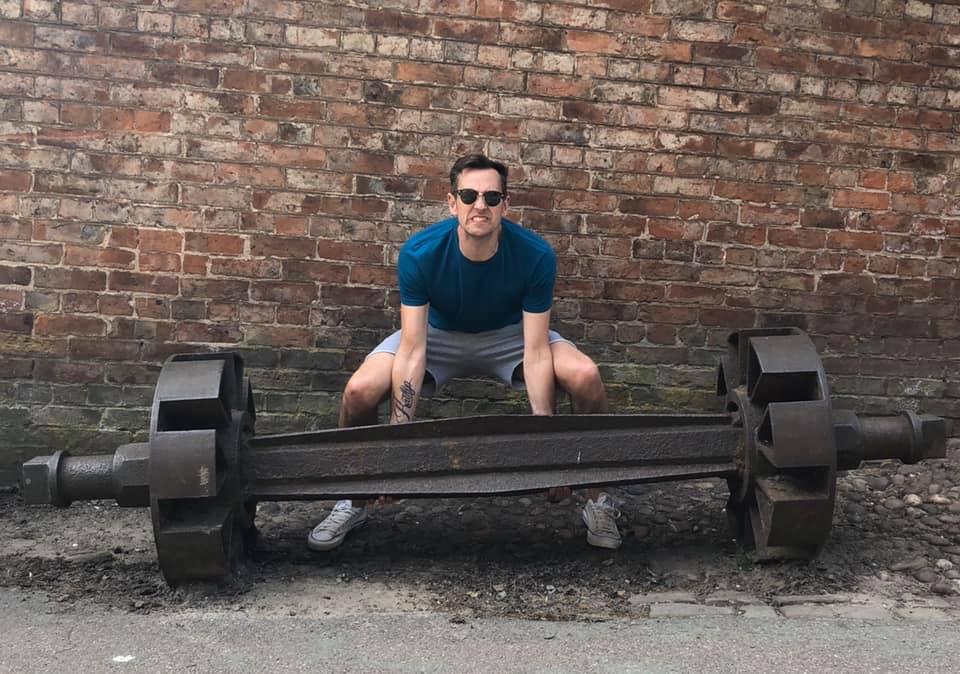 Sam's got-it-all garage
Now this is a man cave if ever we saw one. We wouldn't be surprised if Sam never left his garage with a set up like this. He's probably stacked too.  
Now all you need is a trainer for those bikes and you'll never have to work out outside — or in a public gym — again.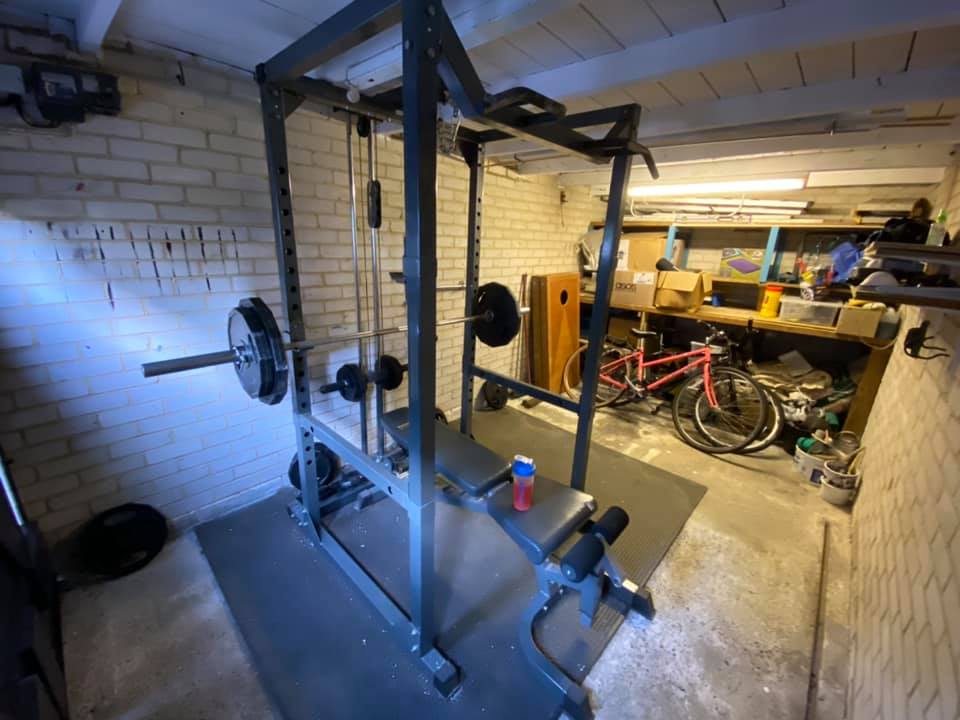 Daniel — is that really your home gym?!
With a mirror to watch his own form, we can tell that Daniel's quite happy isolating without his gym buddies to spot him.  
This set up is better than what some people pay a monthly membership for — just look at those motivating wall stickers. It's about as messy as a public gym at peak times too though — tidy up those trip hazards!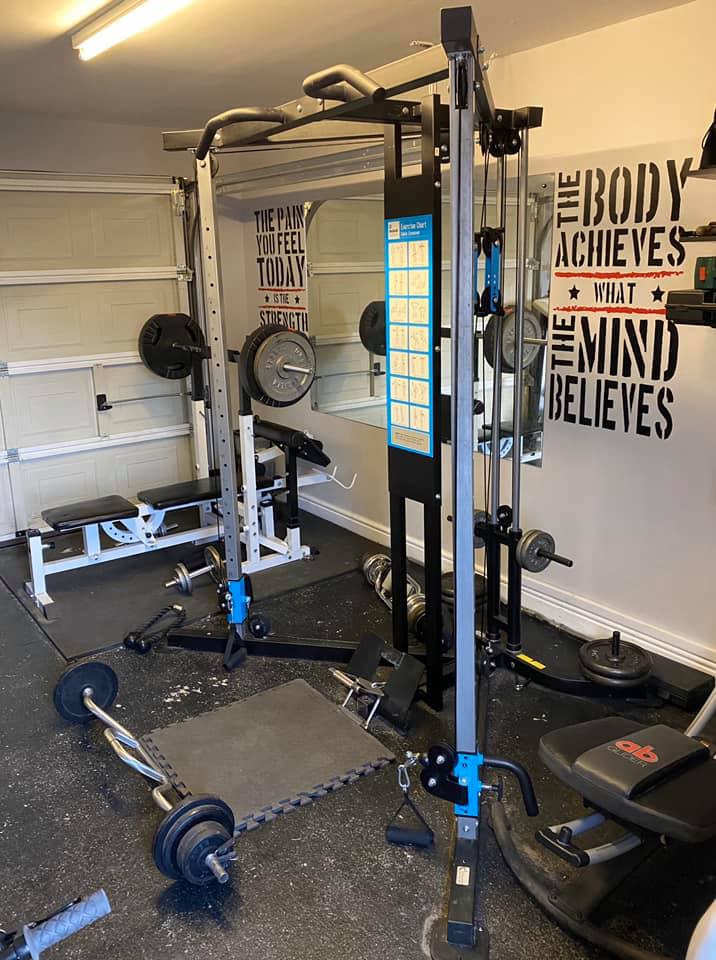 If that wasn't enough, Daniel's got an erg set up outdoors too. You can't forget that all-important cardio! We hope he celebrates a good sesh with a trip down the slide too…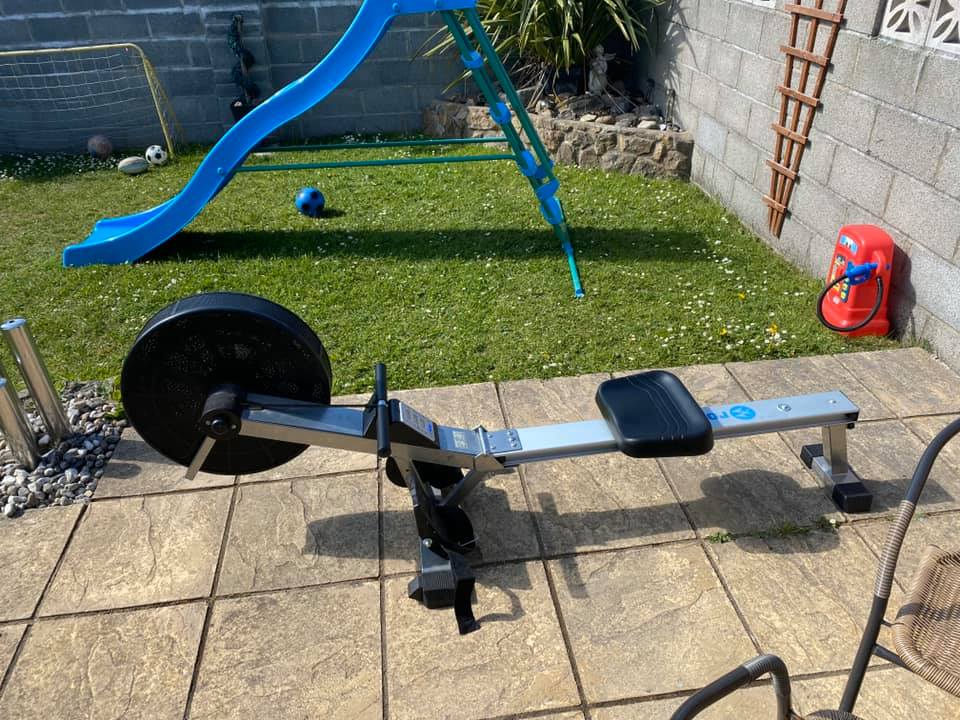 Mark's make do and mend set up
Mark's set up is proof that you can do a lot with a little. We don't know whether to be proud of Mark's creativity or terrified that those bands just won't be able to take it anymore though… 
But don't let us stop you Mark! No pain no gain, eh?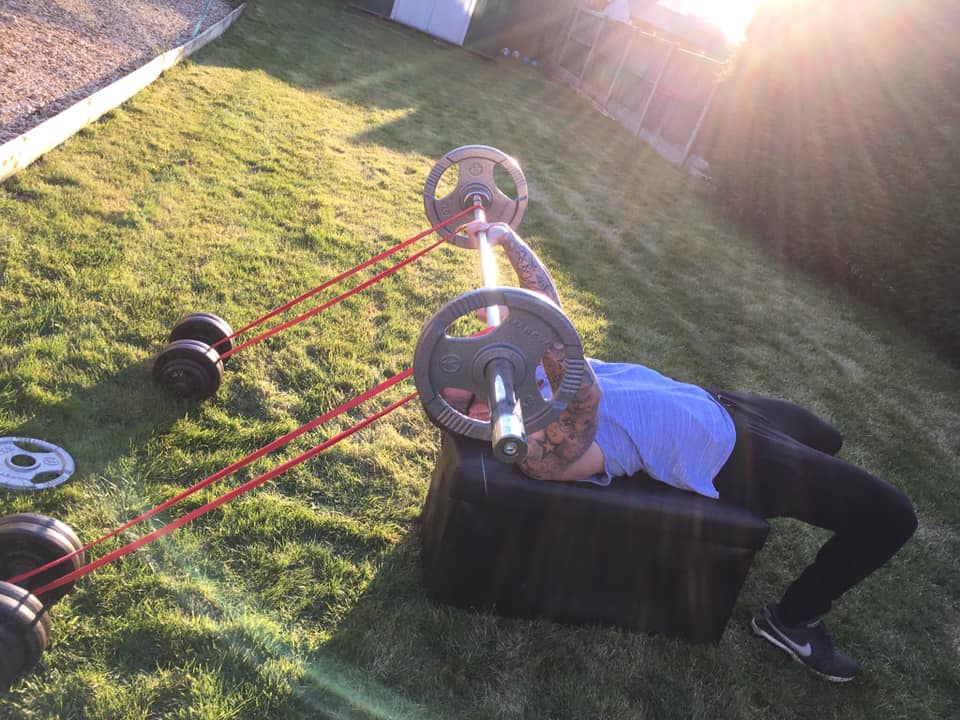 Take home message
Whether you've got the dream gym set up, or are making do with a couple of tin cans and the kids, we salute you for your proactive stay-at-home attitude.