Fatigued, feeling lethargic or just a bit too energy-less to exercise? You're not alone, it happens to us all.  
Whether you've had a restless night's sleep, are feeling the brunt of lockdown or you're just worn out from different stresses and emotions, sometimes we need a way to re-energise and get us through a workout.  
Of course, we're big advocates of listening to our bodies and some days we just need to go for a gentle walk instead of smashing out personal bests.  
However, there are times where we feel that our bodies could really do with the workout and we just need that little extra boost of energy to start with so that we can experience the post-workout mood gains.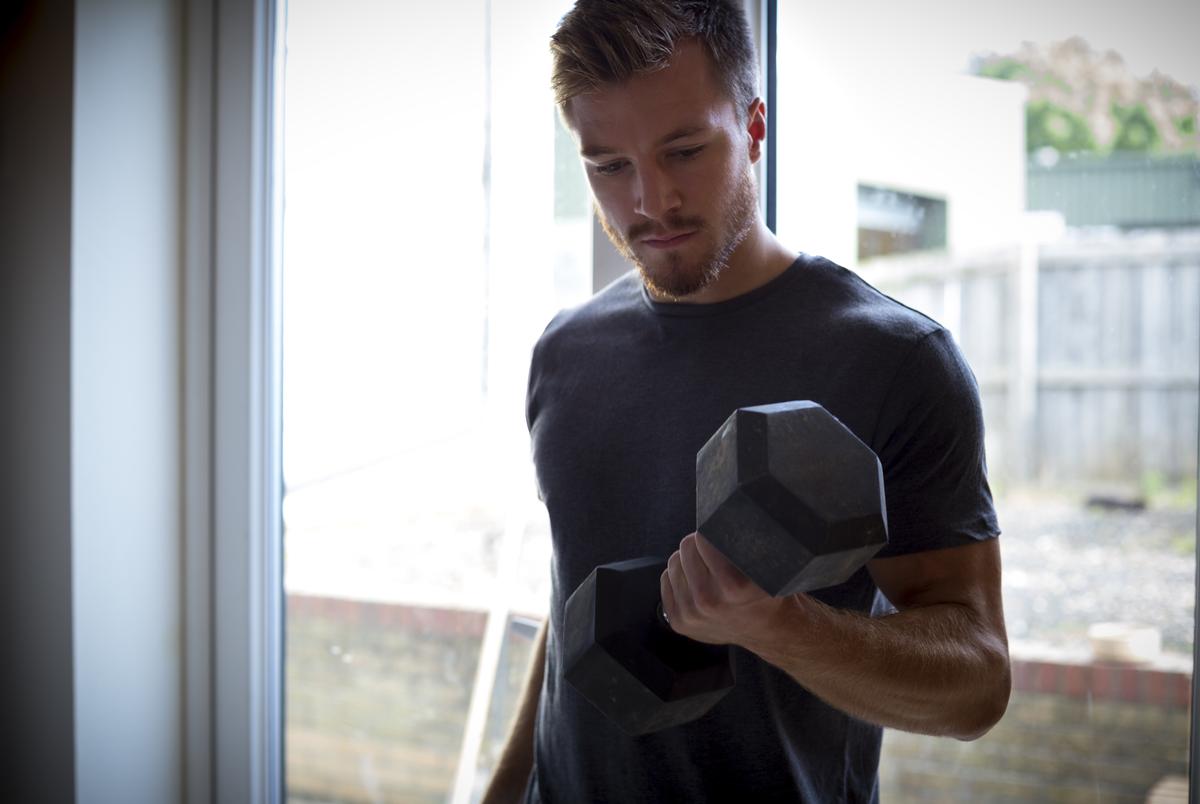 The basics
There are numerous factors that affect your energy levels, including a lack in vitamins, inadequate food consumption, allergies, and noise disturbances during the night.  
While you may have heard of certain superfoods that may fill you with energy galore for an entire week after eating just 1 teaspoon, we're sorry to shed light on the truth that these claims are pretty extreme.   
A balanced diet and a good night's sleep can do wonders for your energy levels, but if you're feeling like you're still not 100%, then supplementing with some extra nutrients could be the answer. 
We're here to offer our advice on supplements that you can take that have been scientifically proven to provide you with energy so that you can tackle your home workout with gusto! 
As many as 42% of elite British athletes supplement with caffeine to provide a source of instant energy.1  
Not only does caffeine increase alertness and benefit cognitive function, this coffee-based natural chemical supports exercise function by providing short-term energy to power you through your home workouts until the exercise endorphins kick in2. 
Caffeine is a powerful supplement and we recommend taking no more than 400mg a day in supplement form. We recommend supplementing with caffeine slowly, increasing your dosage over time.  
If you're not already an avid caffeine consumer then you should feel the effects of just 200mg a day, boosting your energy levels while you lift those weights. Start with one dose of caffeine 30-60 minutes before a workout and you'll soon see the difference.   
Next up on our list of energy–boosting supplements to fuel your at–home workouts is a B vitamin, more specifically vitamin B6, otherwise known as pyridoxine.  
The B vitamins are well known for their energy-inducing properties, aiding the metabolism of macronutrients to breakdown the food so that we can use it as energy.  
However, vitamin B6 also contributes to the reduction of fatigue and tiredness which is partially aided by the vitamin's role in the formation of red blood cells.3   
This vitamin may also be lost post-exercise, although only in minuscule amounts, so it's important to maintain intake of this vitamin.4 
Our BCAA tablets contain vitamin B6 in amongst our top-quality source of BCAA. Why not treat yourself to the best of both worlds by getting in your daily reference intake of vitamin B6 and helping to build new muscle with BCAAs?  
There's a reason why Popeye ate all his spinach, this green leafy veg is packed with iron!  
As with vitamin B6, iron plays a role in reducing tiredness and fatigue. This is largely due to its place within the red blood cell. A lack of iron leads to a lack of oxygen in your cells, ultimately reducing your energy levels.  
Magnesium is another mineral which is also proven to contribute to the reduction of fatigue and play a part in energy metabolism5.  
In addition to boosting your energy levels to smash out a home workout, magnesium is an electrolyte which is essential for regular muscle functioning as well as protein synthesis, so supplementing in magnesium will aid new muscle growth. Win win! 
Take Home Message
Home workouts are starting to feel like the norm now. Can we even remember what it felt like to have to wait in line for the squat rack? 
Whether your house is equipped with the latest gym equipment, or you're using water bottles and a skipping rope, we all feel fatigued and lacking in energy from time to time.  
If you need that extra energy boost, give these supplements a go. You'll be re-energised to hit those dumbbells in no time!