It's the collab you never knew you needed... Crayola X MP Activewear.
That's right, we've teamed up with Crayola to create a collection that marries their vibrant colours with MP's functional and flattering styles. Fun t-shirts with Crayola's signature branding, supportive gym sets injected with bright colours, and rest day joggers and hoodies that'll be your new go-to for comfy days.
Here's everything you need to know about the new collection.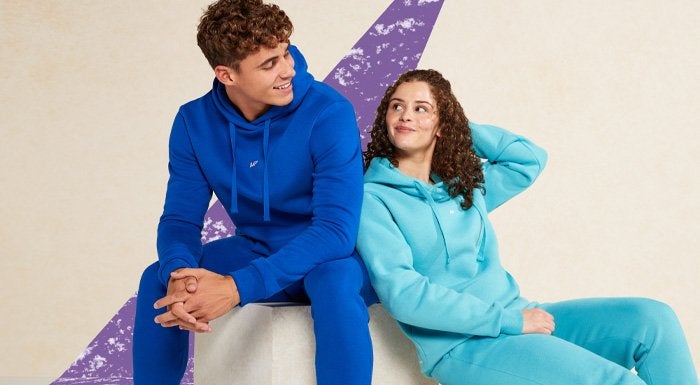 What is Crayola?
A classroom must-have, Crayola is the best of the best when it comes to art supplies. You probably remember fighting over their crayons with your friends in school, most likely wanting that rich Aquamarine to colour in the sea on the beach you just drew...
Around since 1885, they know what they're doing when it comes to getting colours just right. So, we enlisted their help to create this collection.
What's on offer?
Jogger sets
The Crayola Essentials Jogger and Hoodie sets are designed with the everyday in mind. Made with a cotton-rich fabric you'll be cosy and comfortable whether you're popping to the shops or having a cosy duvet day. Plus, they're made in vibrant Crayola colours.
Choose from Outer Space Grey or Aquamarine in the women's department, and Outer Space Grey or Cadet Blue in the men's department.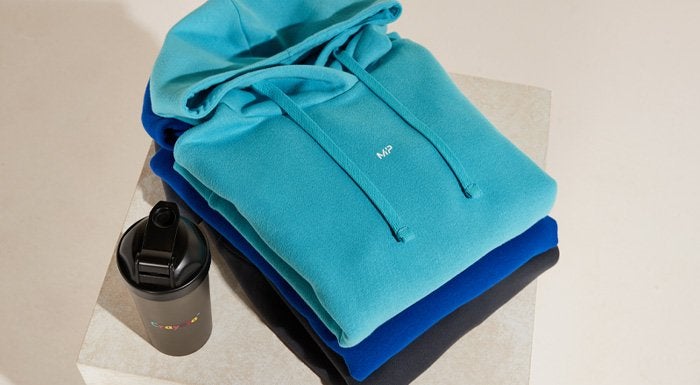 T-shirts
Whether you want a new basic to add to your wardrobe, or need a new pump cover, the oversized Crayola Rest Day Tee is perfect.
Choose from Outer Space Grey or Black with the colourful signature Crayola logo.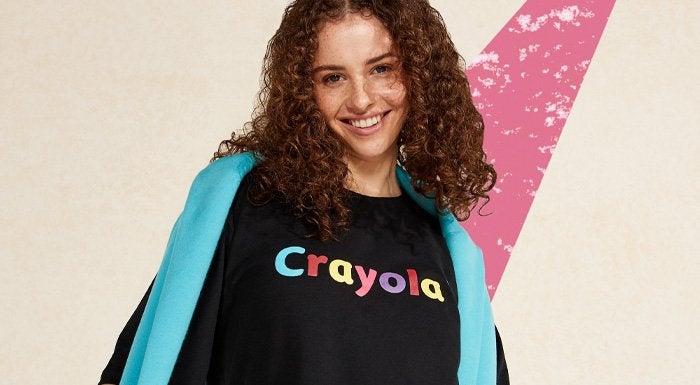 Leggings & bra sets
We couldn't resist injecting these incredible colours into some gym sets. The cross-back sports bra is designed to support and sculpt, and the leggings flatter curves to help you feel confident in the gym. Plus, both are made with sweat-wicking technology, so you stay dry all session.
Choose from Vivid Violet and Aquamarine.
Accessories
Looking to add to your gym accessories? We got you. Socks to match the Crayola joggers and leggings in those iconic colours, Aquamarine, Vivid Violet, Outer Space Grey and Cadet Blue.
And stay hydrated with the ½ Gallon Hydrator with the iconic Crayola logo, or treat yourself to a new colourful Crayola shaker.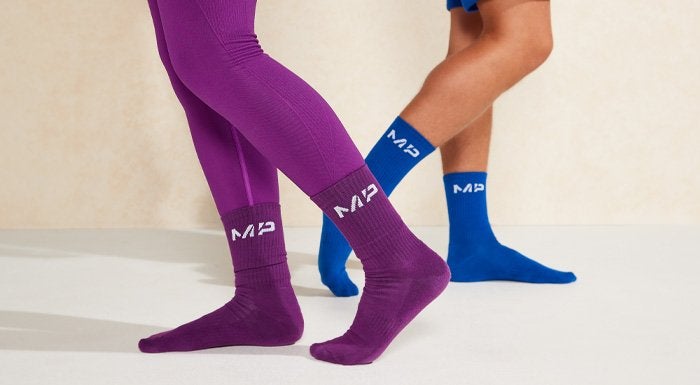 What's the quality and material like?
The Crayola hoodies and joggers are composed of a cotton-rich fabric, blended with polyester.
The Crayola leggings and bra sets are made from 97% nylon, making them super durable to see you through every gym sesh.
Want to read more like this?  
TRY THESE NEXT: