Cabbage soup might not be the first choice for a lot of people, but if you're looking for fast weight loss to kickstart your journey, this could be for you. This article will go through what the diet is, the potential benefits and side effects, to help you weigh up whether or not it will suit you.
Jump to:
What is the cabbage soup diet?
Which foods are allowed on the diet?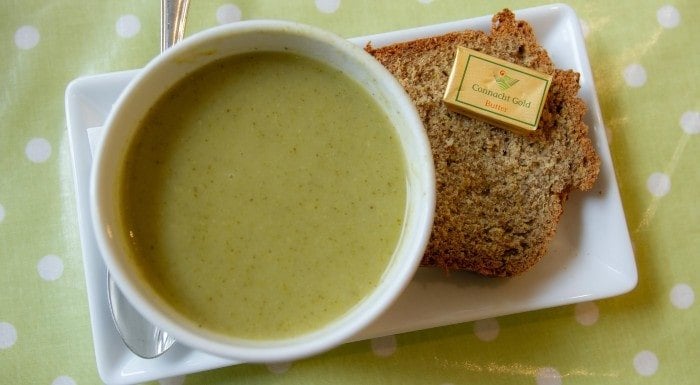 What is the cabbage soup diet? 
The cabbage soup diet is designed for quick weight loss by limiting your food intake to primarily low fat, low calorie cabbage soup. Cabbage is high in fibre and low in calories. The diet has been around for many years and is often "reinvented" with the same basic principle - a week of very low-calorie meals, mostly consisting of cabbage soup.
How long does it last? 
Typically, the cabbage soup diet is designed to last one week and promises fast weight loss. However, most of the weight loss in such a short period of time is likely water weight. 
Which foods are allowed on the cabbage soup diet? 
According to a version published in 2004, the diet also allows certain fruits, vegetables, beverages, brown rice, skim milk, and lean beef or chicken over the course of the week. And of course, cabbage soup. 
Can it help with weight loss? 
The weight loss claims of this diet are that you can lose 10 or more pounds in one week. It is a very low-calorie diet, which can likely lead to quick water weight loss. 
So, if you do see changes on the scale, they may not be permanent - but a reflection of lost water and a combination of fat and lean mass.
What are the benefits? 
Structure 
If you find it difficult to make healthy eating choices because you're not sure what foods to choose, some people benefit from the very detailed meal plan provided by this diet. 
Quick Weight Changes 
Even if the results are not sustainable, the dramatic meal plan of this diet will likely result in some form of weight loss in the short term. 
Heart Healthy Foods 
While the diet may be too low in calories to sustain long term, it is based on fruits, vegetables, lean meats and whole grains - which is a good diet pattern to follow overall. 
Are there any side effects? 
Gastrointestinal Side Effects 
The high fibre content of the diet may lead to gas problems if your system is not used to that level of fibre daily. So, be aware of excess gas you're not used to. 
High Sodium Levels 
If you have any health concerns that require you to limit your sodium intake, many soups and broths are very high in salt - so you may want to be conscious of the sodium in the recipe you follow or soups you buy.
Weakness 
If you are consuming a very few calories, with minimal carbs, like with this diet asks, you may feel weak or tired throughout the day. It will likely be challenging to perform any strenuous physical activity or exercise. It may also cause fatigue and make daily tasks much more difficult. 
Cabbage soup diet recipe: 
Ingredients:
6 green onions 
2 green peppers 
1-2 cans diced tomatoes 
1 bunch celery 
1-2 bouillon cubes  
1 head of cabbage 
1 8oz can V8 Juice (optional) 
Directions:
Chop all raw vegetables into small pieces and added canned tomatoes and bouillon cubes.
Cover with water (and V8 if you choose) and bring to a boil in a large pot.
Cook the soup for 15 minutes or until the vegetables are all tender.
You may add parsley, Worcestershire sauce, or black pepper if desired. 
Nutritional information:
Calories (entire recipe, 1 serving)

 

400

 

Total Fat

 

2.3g

 

Cholesterol

 

0mg

 

Sodium

 

2100mg

 

Total Carbs

 

92g

 

Dietary Fibre

 

35g

 

Total Sugars

 

51g

 

Protein

 

19g

 
Cabbage soup diet FAQs
Can I exercise on the cabbage soup diet? 
With such a low calorie and low carb count, this diet would likely make it difficult to do much exercise. The diet does suggest exercise to speed up weight loss and discusses building up activity over time. But be cautious with any strenuous exercise due to the low calories. 
Why do I feel so tired? 
A very low-calorie diet, low in carbohydrates specifically, makes your body feel tired. Without getting much fuel (calories) coming in from food, your body tries to conserve energy - making you feel tired.
What can you drink on the cabbage soup diet? 
Beverages allowed on the diet range from skim milk, water, cranberry juice, tea, and coffee.
Can I drink coffee on the cabbage soup diet? 
Most versions allow black coffee while following the cabbage soup diet, but not coffee with milk.
Enjoyed this expert article?
READ THESE NEXT:
Our articles should be used for informational and educational purposes only and are not intended to be taken as medical advice. If you're concerned, consult a health professional before taking dietary supplements or introducing any major changes to your diet.
Danbrot, M. (2004). The New Cabbage Soup Diet. Macmillan.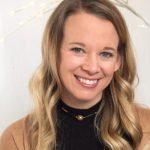 Claire is a Registered Dietitian through the Academy of Nutrition and Dietetics and a board-certified Health and Wellness Coach through the International Consortium for Health and Wellness Coaching. She has a Bachelor of Science in Biology and a Master's degree in Clinical Dietetics and Nutrition from the University of Pittsburgh.
Talking and writing about food and fitness is at the heart of Claire's ethos as she loves to use her experience to help others meet their health and wellness goals.
Claire is also a certified indoor cycling instructor and loves the mental and physical boost she gets from regular runs and yoga classes. When she's not keeping fit herself, she's cheering on her hometown's sports teams in Pittsburgh, or cooking for her family in the kitchen.
Find out more about Claire's experience here.