Researchers at the Boston University School of Medicine have been researching the effects of physical exercise on greater physical fitness. Is hitting your step count with a gentle stroll as good as believed, or is it all about moderate-vigorous exercise?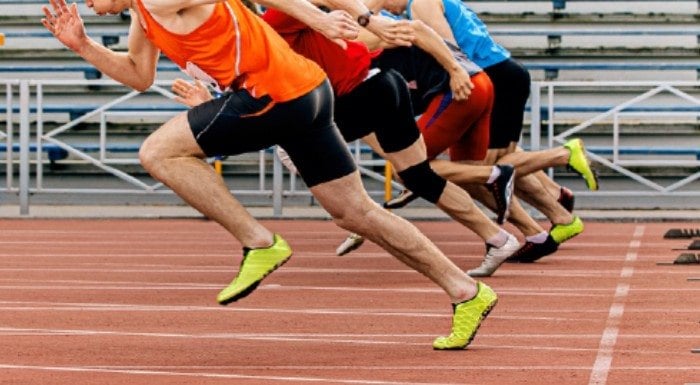 The Study 
2,000 participants undertook comprehensive cardiopulmonary exercise tests (CPET) for the "gold standard" measurement of physical fitness, which helps to understand someone's maximum capacity to utilise oxygen. These measurements were then associated with the physical activity data of the participants. 
Physical activity data was gained through the use of accelerometers, which is a device that measures the frequency and intensity of human movement. The participants wore the accelerometers for one week around the time of their CPET, and approximately eight years earlier. 
This range allowed the researchers to gain a broader view of the effects of exercise on greater physical fitness levels. 
The Results 
The study found that moderate-vigorous physical activity was the most efficient at improving fitness.1 For some perspective, moderate-vigorous exercise was three times more efficient than walking, and almost 14 times more efficient than simply reducing the amount of time participants were sat down for.1
According to an article by the American Heart Association, moderate exercise can include walking two miles in 30 miles, dancing, or cycling slower than 10 miles an hour.2 Alternatively, vigorous exercise can be categorised as hiking uphill with a heavy backpack, tennis (singles) or cycling 10 miles an hour, or faster.2
However, increasing the amount of time spent exercising, or increasing your daily step-count can still offset the effects of being sedentary – spending a lot of time seated, with little physical activity.1 
Take Home Message 
Some days getting in your preferred exercise can be difficult. Ideally, you should manage to complete some form of moderate-vigorous exercise a few times a week, which can include anything from running to swimming. But, if this isn't always possible, then just getting moving is better than nothing. Whilst walking may not have been proven to increase fitness levels, there are many other benefits.  
Enjoy this article?
READ MORE HERE: