It's been a long day, you sit holding your eyelids open and squint at the bright screen, desperately trying to concentrate.
Nothing can save you now, except… You reach for the desk drawer to pull out crunchy chocolatey goodness.
We get it — you need that mood booster to drag you through the afternoon and get you to that evening gym class, but does it have to be packed with sugar and have little nutritional benefit?
Well, not anymore. We've got a brand new bar to stockpile in your desk drawer.
Meet the Break Bar
Break Bar is a higher protein, lower sugar version of your old faithful chocolate bar — and just as tasty. Made with real milk chocolate and layers of crispy wafer, you'll be desperate to chow down on this treat without the cheat.
Still not convinced? Check out the awesome nutritionals…
It's 90% lower in sugar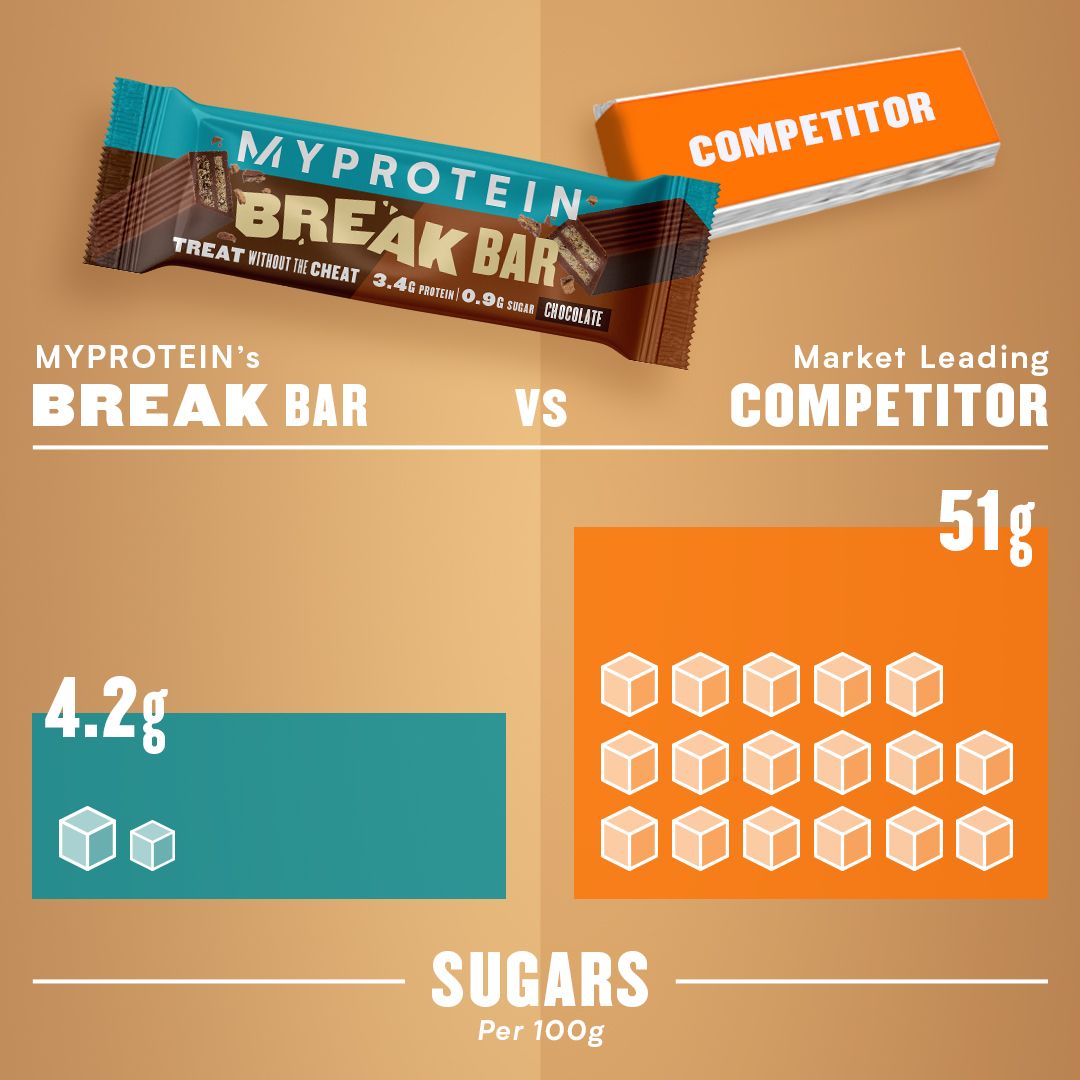 That's right, it's only got 4.2g of sugar per 100g, compared to 51g per 100g in the leading market competitor.
It's gluten free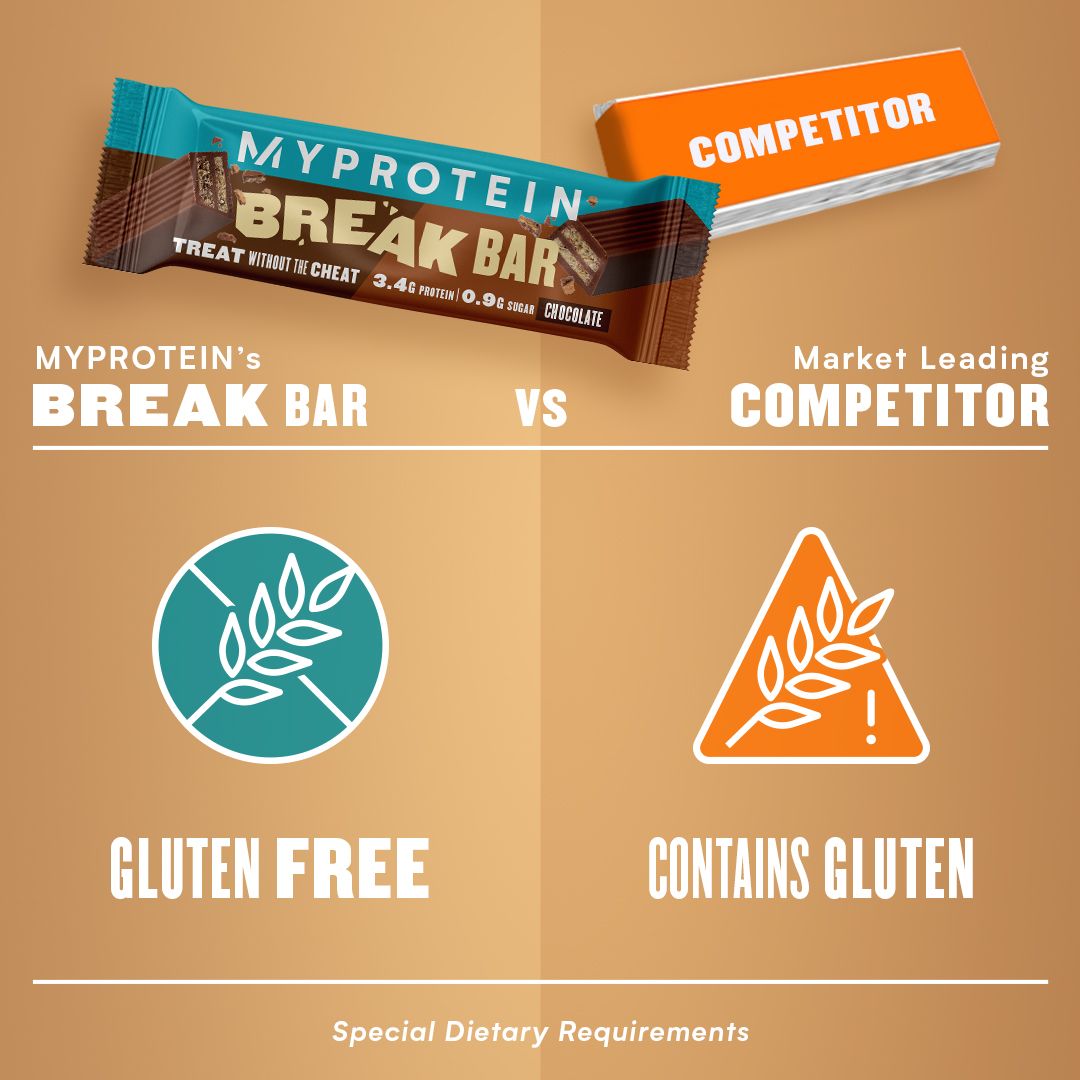 If you have a gluten intolerance, then we've got some good news — our Break Bar is completely gluten free, unlike the leading market competitor.
It's higher in protein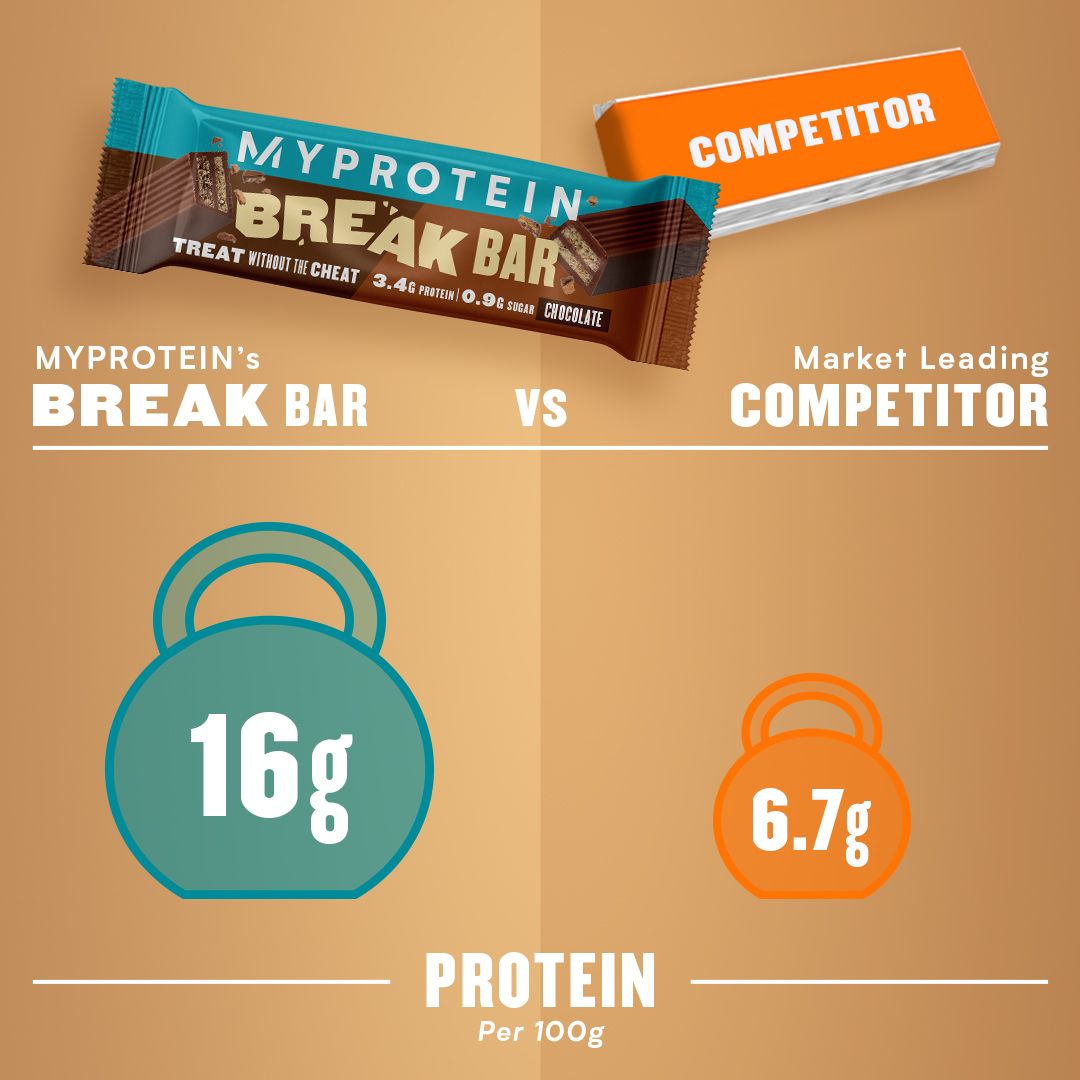 Tide yourself over until teatime with a snack that's both tasty and high in protein — perfect for that post-workout treat, or with your afternoon cuppa.
Take home message
Meet your macros and boost your mood with a Break Bar — the only snack you need to get you through that slump.
Our articles should be used for informational and educational purposes only and are not intended to be taken as medical advice. If you're concerned, consult a health professional before taking dietary supplements or introducing any major changes to your diet.