Many of us have likely taken supplements before – even if you haven't always been a fitness buff or super focused on your nutrition. One of the most common supplements on the market are multivitamins – but are they good for you? Are multivitamins worth taking? 
The basis of taking a multivitamin is to give your body a head–start on all of the nutrients it needs for the day, just in case your diet isn't hitting all the top marks. While you would ideally get all of the necessary nutrients from food, multivitamins provide a nice buffer to help fill in any deficiencies in your diet. 
The term multivitamin doesn't describe a standard, singular composition – there are many types of multivitamins aiding different needs and goals. Some are higher potency than others and some target specific nutrients, while others are broader to help you meet daily requirements. This article will discuss the benefits of multivitamins and help you determine whether or not a multivitamin is 1 – good for you and 2 – worth taking.
Jump to: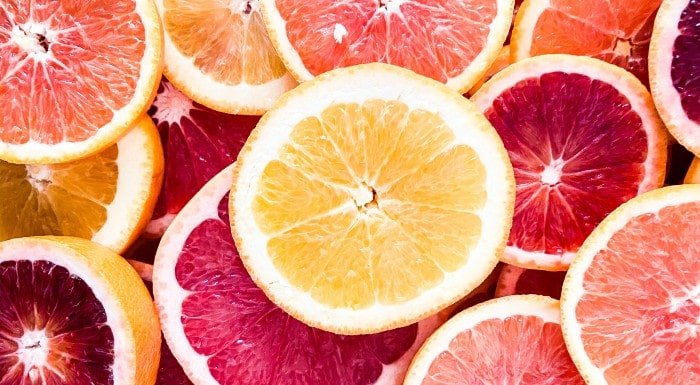 What are the benefits of multivitamins?
Multivitamins were designed to help supplement your daily intake of vitamins and minerals from food – the word "supplement" meaning to "add to" what you're getting in your diet. So a supplement isn't supposed to replace a healthy eating pattern, but rather fill in the gaps and help maximize your nutrition. 
While considered a supplement, multivitamins are different from performance focused supplements like creatine, which is taken with one specific benefit in mind. The goal of using multivitamins is generally to get and stay as healthy as possible, keeping in mind that chronic deficiencies of vitamins and minerals can lead to health problems. 
Many studies have shown potential benefits of multivitamins, including prevention serious illnesses that are linked with vitamin deficiencies.1 However, the greatest benefits of multivitamins have been shown in those who have low levels of the target vitamin/mineral before supplementation.1 
Who would benefit most from multivitamins?
Because multivitamins are designed to make up for certain nutrients lacking in a person's diet, certain groups who limit their intake of entire food groups or those who have health conditions that increase their need for certain nutrients have the greatest potential to benefit from a multivitamin.
 
Pregnant Women
During pregnancy, your body's needs change as your baby develops. Prenatal multivitamins are often recommended to help meet not just the mother's needs, but also the needs of the baby. Extra DHA (often in the form of fish oil) and folic acid are typically included for brain and nervous system development.2 
Vegans and Vegetarians
When you follow a vegan or vegetarian diet and avoid animal-based products, you may be missing out on the nutrients that meats and dairy products contribute to the diet. 
B12, iron, and zinc are key nutrients to monitor if you follow these dietary patterns. If dairy is also avoided, vitamin D and calcium should also be considered in a multivitamin.3
Aging Adults
As we age, our bodies become less efficient at digesting and absorbing some foods and other aging processes change our needs for some nutrients. Many older adults need more calcium and B12. 
Some older adults also don't have as much of an appetite as they get older. One study showed that taking a multivitamin actually slowed the aging process all the way down to the DNA level.4
Food allergies & intolerances
If you avoid entire food groups (dairy, grains) due to allergies or intolerances you may need to consider a multivitamin to make up for common nutrients in those foods. 
B Vitamins are often added to many processed foods, like cereals, so those who eat gluten free diets may benefit from additional B vitamins.
 
Specialized Diets
If you're following a keto style diet or a carnivore style diet, or any other eating pattern with major restrictions, take into consideration what nutrients you might be missing from the foods that you're avoiding. 
Often specialized diets restrict some fruits and vegetables, which are major sources of vitamins and minerals. Weigh up the risks and benefits of restrictive eating patterns and plan to optimize your nutrition with a multivitamin if appropriate.
Health Conditions
Some chronic diseases change the way our bodies process, absorb, or utilize nutrients. If you are being treated for a long-term health condition, talk to your doctor about how it impacts your nutrition and ask if they recommend a multivitamin supplement.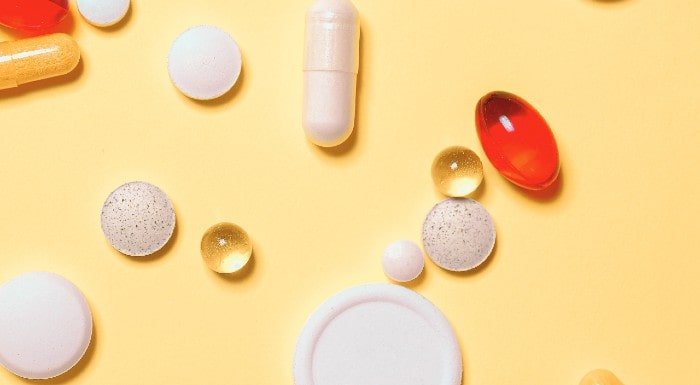 Are there any negatives of multivitamins?
While the potential benefits of multivitamins are clear, it is also important to consider potential negatives of multivitamins. 
Our bodies are efficient machines and can filter out some – but not all – extra intake of vitamins or minerals that we don't need to use. However, taking megadoses (2-3 or more times the needed amount) of some nutrients can actually be detrimental to your health. 
For example, too much iron can cause constipation and too much vitamin A can cause toxicity. Our liver and kidneys are quite efficient at filtering out waste, but many vitamins and minerals have "tolerable upper limits" set in addition to their recommended daily intake levels. 
It is also important to consider your diet and check your multivitamin labels to make sure it is actually targeting the vitamins and minerals that you may need a boost of. Often times multivitamins are packed with 200 or 300% of the recommended daily amount of a vitamin – which doesn't necessarily make them better. 
Whilst some high doses can be detrimental to our health, others just get fltered out by our bodies and wasted.
Are multivitamins worth taking?
So, are multivitamins good for you? They certainly can help you meet the goal levels of nutrients based on your age, activity level, and health status. If you are on a restrictive diet for any reason, showing signs of deficiencies, or getting older, they're also likely to be beneficial. 
Can they also be overused?
Absolutely. Be a smart consumer and do your research (along with your consulting your GP) into which type of multivitamin might be the most effective for you and purchase from a reputable brand. 
Are multivitamins worth it?
If you have reason to believe you are deficient in key nutrients, taking a multivitamin can be a game changer. Our bodies function most efficiently when we give them all of the fuel – both macro and micronutrients – that they need. Multivitamins can certainly be worth it if you use them correctly and choose the most appropriate type for you.