Got a little overexcited on grilling duty?
If you're anything like us, portion control goes out the window as soon as you light those coals and get the BBQ going. It's never a normal amount of meat that gets put over those flames, is it?
Luckily, we're on hand with two simple & delicious recipes for you to make the best use of all the leftover sausages and burgers that you don't have room for on the day.
In fact, we're pretty sure that these breakfast ideas will have you going out of your way to keep some aside for the morning after. Yep, they're really that good.
1. Breakfast Casserole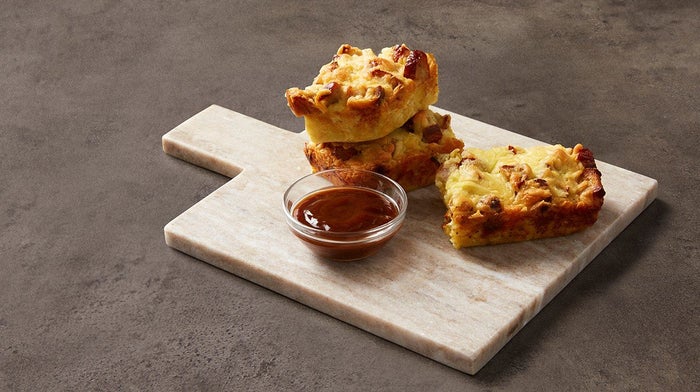 Serves 4
Ingredients
6-8 leftover sausages
6 hash browns
6 eggs
125ml milk
1 tsp. salt
1 tsp. pepper
200g low-fat cheddar (grated)
Method
Preheat your oven to 180°C.
Prepare your leftover sausages by cutting them first in half, and then into small half-moon pieces.
Next, crack your eggs into a bowl, add the milk and seasoning, then whisk until well beaten.
Now, in a baking tray, crumble your hash browns so that you get an even layer over the bottom. Sprinkle the pieces of sausage on top, then pour over the beaten eggs.
Sprinkle with grated cheese and place in the oven to cook for 40 minutes.
Once cooked, allow to cool for a few minutes before slicing up into pieces and serving with plenty of BBQ Sugar-Free Sauce.
Nutritional info per serving:
| | | | |
| --- | --- | --- | --- |
| Calories | Protein | Carbs | Fat |
| 465 | 38g | 23g | 25g |
2.
Breakfast Muffins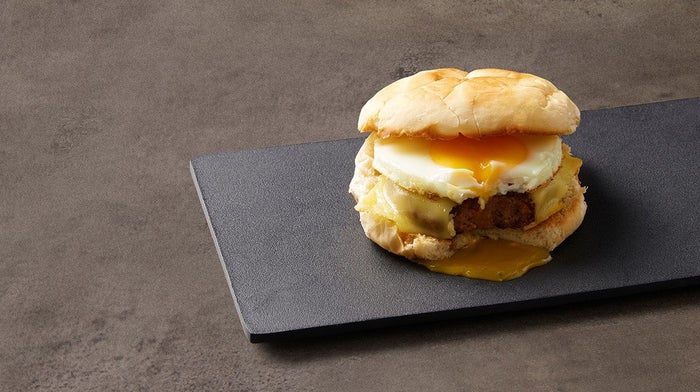 Serves 1
Ingredients
1 leftover burger
1 egg
1 slice low-fat cheddar
1 muffin
Method
First, place an egg ring in a non-stick pan over a medium heat — if you don't have an egg ring you can try using a cookie cutter. Carefully crack the egg into the ring.
Next, place your leftover burger into the frying pan and leave to reheat while the egg cooks. About halfway through, add the slice of cheddar to the top of the burger so that it begins to melt.
Prepare your muffin by cutting in half. When the egg is cooked, use a spatula to take the burger out of the pan and place it on top of the bottom muffin. Then carefully remove the fried egg and place it on top of the burger.
Squirt plenty of your favourite sauce on top – we've gone for BBQ Sugar-Free Sauce — and then place the top of the muffin back on top. Enjoy!
Nutritional info per serving:
| | | | |
| --- | --- | --- | --- |
| Calories | Protein | Carbs | Fat |
| 410 | 37g | 40g | 15g |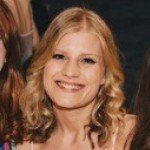 Lauren is an English Literature graduate originally from the South. She's always loved swimming, has discovered the power of weight training over the past few years, and has lots of room for improvement in her weekly hot yoga class.
On the weekends she's usually cooking or eating some kind of brunch, and she enjoys trying out new recipes with her housemates – especially since shaking off student habits, like mainly surviving off pasta. Above all, she's a firm believer in keeping a balance between the gym and gin.
Find out more about Lauren's experience here.