Niall's Mexican stuffed peppers are perfect for a quick lunch or dinner.
---
Bursting with colour and flavour, this delicious recipe is a great way to get a boost of nutrients into your day — as bell peppers are packed with vitamin C and antioxidants.
Stuffed with a lean chilli, each serving also provides 21g of protein too, ideal for helping you to meet your daily targets in a seriously tasty way.
When it comes to easy meal prep to mix it up from chicken and rice, these are definitely a winner — make up a batch and portion with a side salad for a healthy, filling lunch.
Makes 4                                 
Ingredients
4 large bell peppers
1 tbsp. 100% Coconut Oil
250g lean beef mince (5% fat)
½ pack chilli seasoning
1 red onion (finely chopped)
100g salsa
250g cooked rice
100g sweetcorn
Handful of jalapeños
60g low-fat cheddar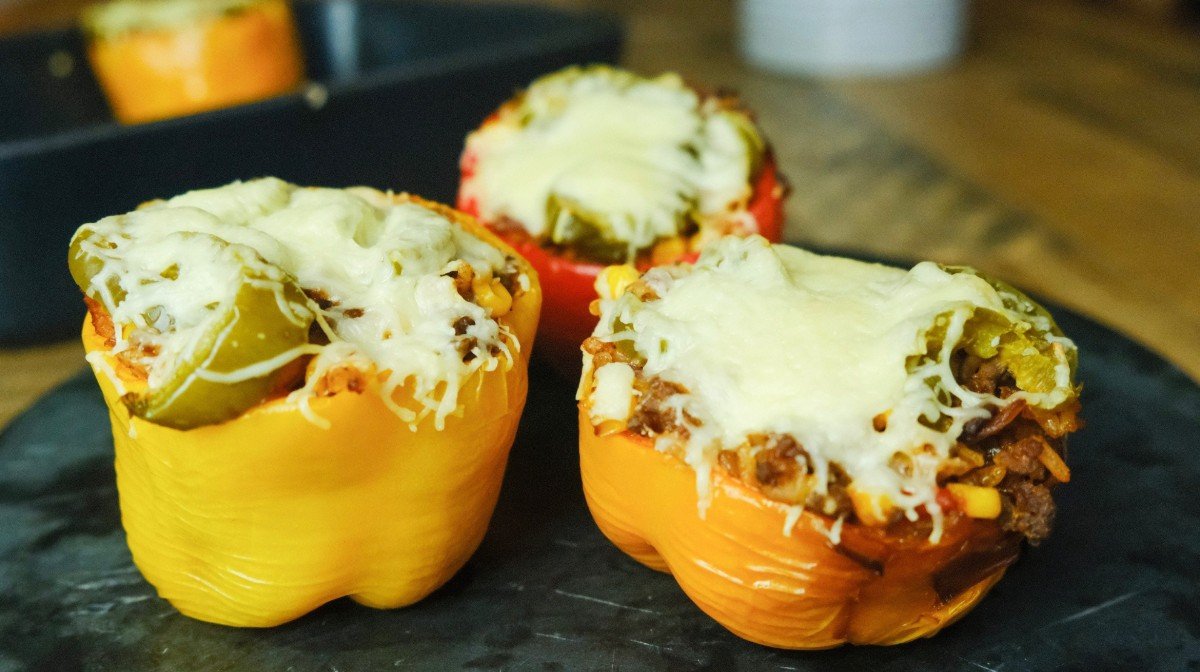 Method
Preheat oven to 180°C/350°F.
Then, slice the tops off of the peppers, remove the any seeds and transfer to a baking dish or tray.
Bake the peppers for 15 minutes.
Meanwhile, heat the coconut oil in a large frying pan.
Then, add your beef mince and fry for 5 minutes until the beef turns brown.
Next, add your chilli seasoning, stir it into the beef mince and fry for a further 2 minutes. Then add your onion and fry for another 4-5 minutes.
Now, add the salsa, sweetcorn and rice and stir so everything is well combined.
Let cook for another 5 minutes, then remove from heat.
Now, stuff your cooked peppers with the beef mince, top with jalapeños and cheddar cheese and bake in oven for 15 minutes. Enjoy!