With our new Vegan Meal Kits, it's never been easier to cut the meat but keep the flavour in your cooking.
---
Whether you're a full-time vegan or just want to try reducing how much meat you eat for a couple of days of the week, our simple kits are the perfect solution for a delicious, nutritious dinner that can be made in under half an hour.
Each kit contains a seasoning sachet and wheat protein mix, providing a tasty hit of 31g of protein per serving. All you have to do is add water and throw in a couple of stock cupboard essentials and you'll have an incredible meal in no time at all.
Here's how to make it.
Serves 2
Ingredients
200ml water
1 tbsp. olive oil
1 onion (chopped)
1 tbsp. tomato puree
1 tin chopped tomatoes
1 tin kidney beans
Extras to serve:
Long grain rice
Coriander
Lime wedge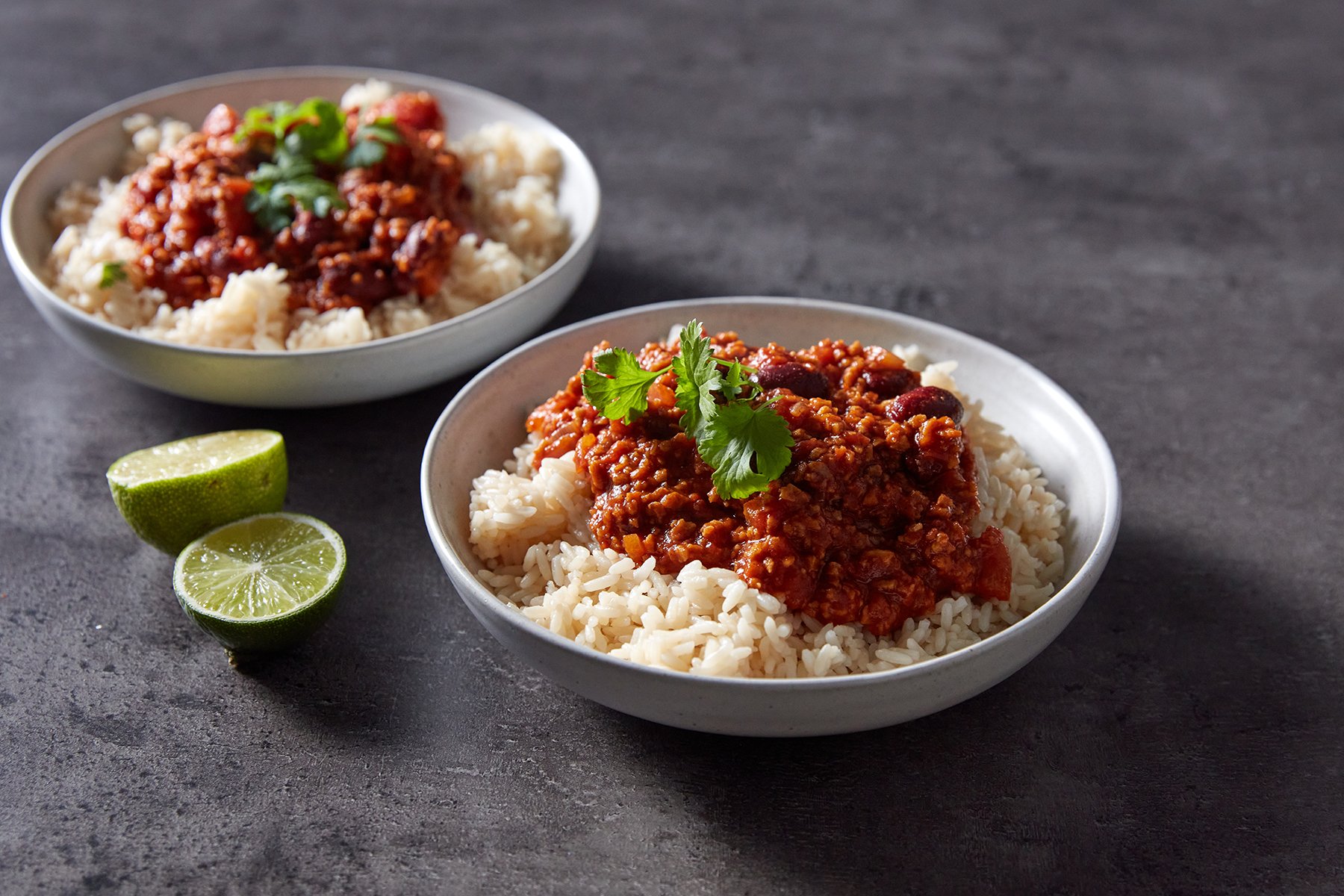 Method
First, open your Vegan Chilli Non Carne Meal Kit and combine the seasoning sachet with the wheat protein in a large bowl. Add the water and mix well, then leave to hydrate for 15 minutes.
Meanwhile, add the oil to a large pan over a medium heat. Once hot, add the onion and cook for a few minutes to soften.
Next add the tomato puree and chopped tomatoes. Stir well and leave to simmer for 5 minutes, before adding the kidney beans. Cook for 5 minutes.
Add the hydrated protein mix to the pan and stir through. Allow to cook for 5-10 minutes and then serve up with rice, a sprinkle of coriander, and a wedge of lime.