Fancy topping up your daily protein intake with a delicious festive treat?
With this simple recipe, you can enjoy a batch of freshly baked cinnamon cookies in no time at all. They're great for having with a cup of tea or coffee on your mid-morning break, or for satisfying your sweet-tooth cravings after dinner. Low in sugar and enriched with whey protein, they're an ideal snack to support your training progress.
Makes 12-14
Ingredients
1 large egg
1 large egg white
¼ tsp. baking powder
2 tbsp. coconut flour
50g coconut sugar
Optional toppings:
Almond flakes
Icing sugar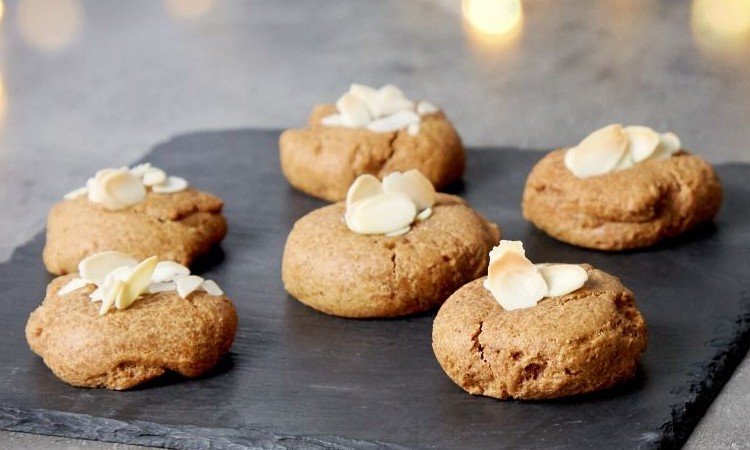 Method
1) First, preheat your oven to 180°C/350°F and prepare a baking tray with baking paper.
2) In a large mixing bowl, add the almond butter, whole egg and egg white and mix until you have a thick paste.
3) Then add all of the dry ingredients and mix well until all combined.
4) Use a spoon to place small portions of the mixture onto the prepared baking tray. You should get about 12-14 cookies out of the mix.
5) With a spatula, gently shape the cookies and flatten their tops (they will not spread during baking, but will puff up). If you're adding almond flakes, carefully place a few into each cookie.
6) Bake for 7 minutes, or until they start to turn golden. Be careful not to overbake!
7) Place your cookies on a rack to cool for a few minutes, then sprinkle with a dusting of icing sugar or enjoy just as they are!