It's Sunday night and you promised yourself that you'd get your meal prep done for the week — but the sofa is looking much more appealing.
Don't sweat it, we've all been in that boat and with this super-simple recipe you'll have things sorted in no time.
All you have to do is prep your ingredients, wrap them up in tin foil packages and let the oven do the work for you. At the end you'll have two lots of juicy chicken mixes, absolutely bursting with flavour.
We know things can go a bit stale by Wednesday if you meal prep a load of lunches that are exactly the same, so by making these two flavour sensations in one go you'll be able to switch things up.
We've gone for sizzling fajita and smoky 5-spice, packed with plenty of veggies too for a healthy boost of vitamins and fibre.
Serves 4
https://youtu.be/YKK34_5GSWg
Ingredients
4 chicken thighs (cubed)
4 tbsp. olive oil
Salt
Pepper
For the sizzling fajita:
2 tbsp. fajita seasoning
1 red onion (sliced)
2 bell peppers (sliced)
For the smoky 5-spice:
1 courgette (sliced)
1 tin chickpeas (drained)
1 tsp. Chinese 5-spice
1 tsp. cumin
1 tsp. paprika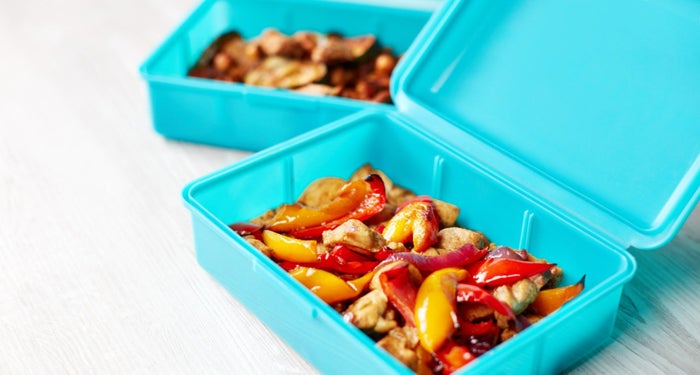 Method
First, preheat your oven to 200°C.
Cut two large rectangles of tin foil and place them on a baking tray. Make sure you have enough tin foil to fold them up into parcels.
Divide the cubed chicken evenly between the two rectangles of tin foil. One square will be fajita-style chicken, the other will be your smoky 5-spice.
For the fajita-style, scatter the sliced peppers and onion evenly over the chicken. Then add the fajita seasoning, drizzle with 2 tbsp. of olive oil, season with salt and pepper, and then mix thoroughly to make sure everything is coated.
Then, fold up the edges of the tin foil rectangle and scrunch the edges together to make a package.
For the other half of the chicken, add the courgette, drained chickpeas, Chinese 5-spice, cumin and paprika, along with the remaining olive oil, salt and pepper. Mix well to make sure everything is coated and then fold up to make a second package.
Cook for 15 minutes in the oven, before removing and carefully flipping each package.
Place back in the oven and cook for a further 15 minutes.
Once cooked, carefully open the packages for two deliciously flavoured chicken mixes — be careful of the steam!
Smoky 5-Spice Chicken per serving:
| | | | |
| --- | --- | --- | --- |
| Calories | Protein | Fat | Carbs |
| 369 | 25g | 19g | 23g |
Sizzling Fajita Mix per serving:
| | | | |
| --- | --- | --- | --- |
| Calories | Protein | Fat | Carbs |
| 289 | 19g | 16g | 21g |
Looking for more easy meal prep recipes? Check these out next: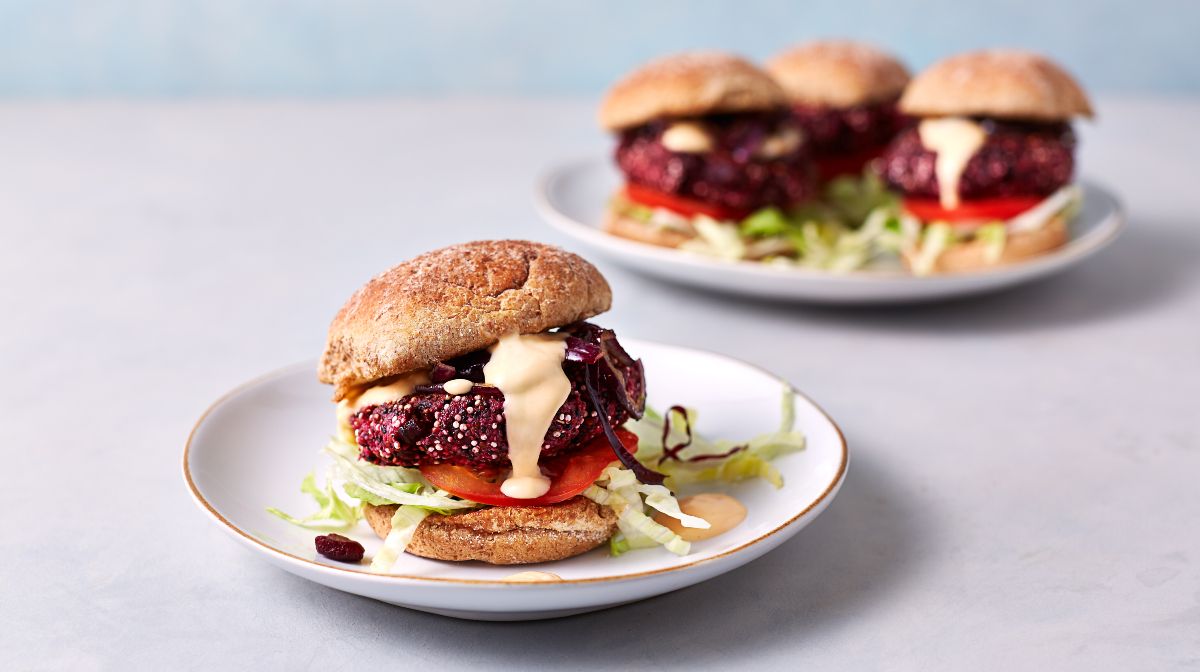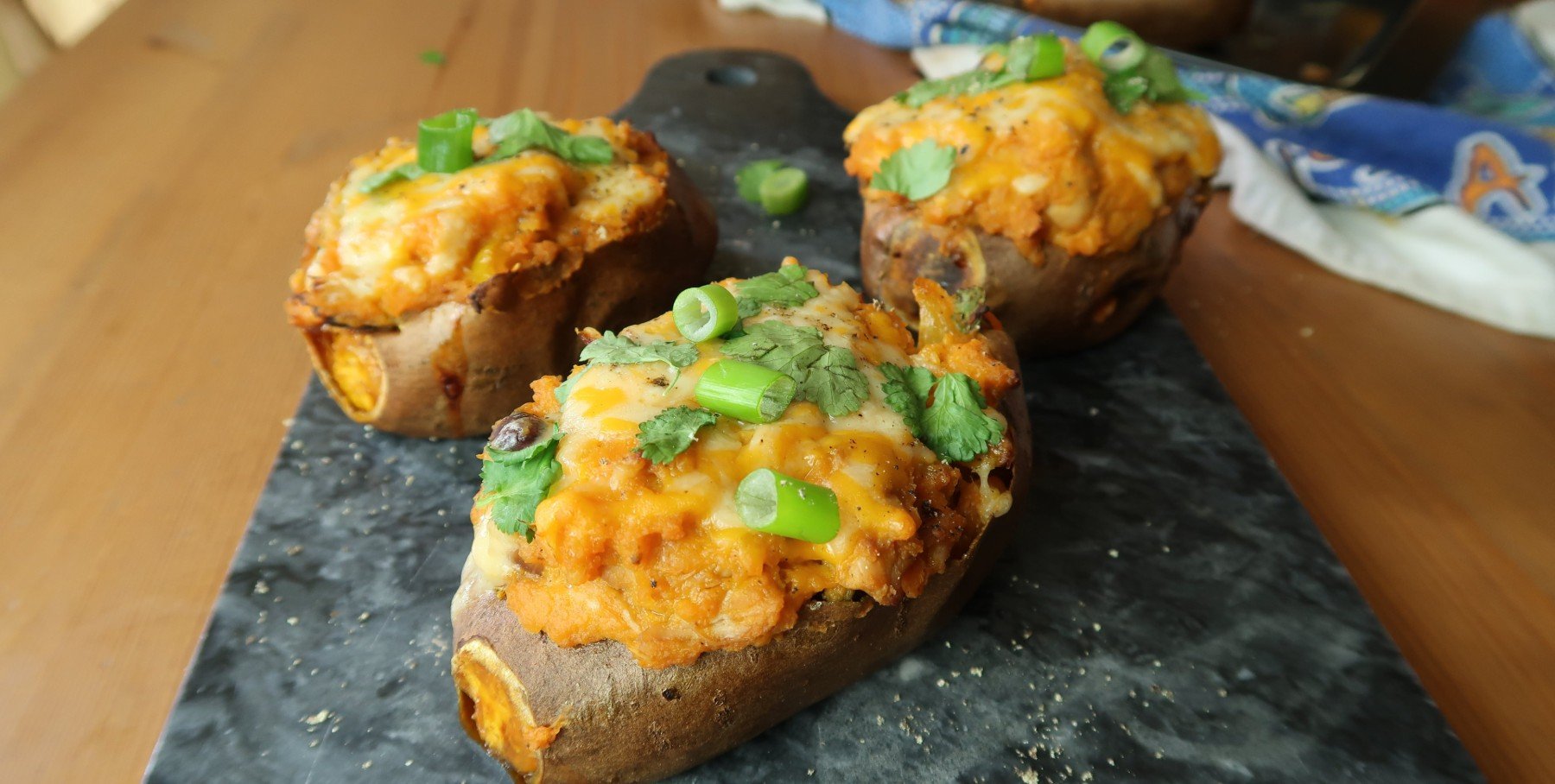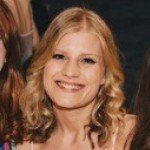 Lauren is an English Literature graduate originally from the South. She's always loved swimming, has discovered the power of weight training over the past few years, and has lots of room for improvement in her weekly hot yoga class.
On the weekends she's usually cooking or eating some kind of brunch, and she enjoys trying out new recipes with her housemates – especially since shaking off student habits, like mainly surviving off pasta. Above all, she's a firm believer in keeping a balance between the gym and gin.
Find out more about Lauren's experience here.