You'll be looking forward to lunch all day with this meal prep win.
This lemon & thyme chicken is the perfect choice to get prepped for the week ahead. It's a deliciously simple recipe that's absolutely packed with flavour — one taste of that light, creamy sauce and you'll be sold, trust us.
For a super-nutritious and balanced meal, we recommend serving up with Tenderstem broccoli and freshly cooked, fluffy quinoa. Alternatively, this dish is also great for an evening meal that you can share with friends and family, just serve straight from the pan with plenty of crusty bread.
Serves 6
Ingredients
2 tsp. fresh thyme
2 tsp. mixed herbs
Salt & pepper to taste
6 boneless, skinless chicken thighs
1 tbsp. oil
1 onion (chopped)
2 garlic cloves (chopped)
Juice of 1 lemon
100ml chicken stock
200ml crème fraiche
Lemon slices
Fresh thyme
Serving suggestions:
Quinoa (around 50g per serving)
Tenderstem broccoli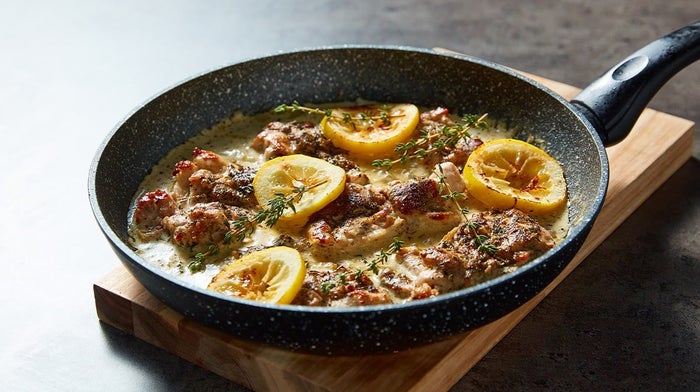 Method
First, prepare the seasoning by mixing the fresh thyme, mixed herbs, salt, and pepper in a little bowl. Sprinkle generously over your chicken thighs, making sure to coat evenly, and keep any remaining seasoning to the side to use later.
Next, add the oil to a large pan over a medium heat. Once hot, add your chicken thighs and cook for several minutes on each side. They should be crispy and browned on the outside, and completely cooked through on the inside (with no pink bits). Remove the chicken from the pan and set aside.
In the same pan as you cooked the chicken, add the onion and garlic and cook for a few minutes until softened. Then add the lemon juice, chicken stock, and any of the remaining seasoning mix, stir well to combine, and allow to bubble for a few minutes.
Add the crème fraiche, stir through, and cook for another 2-3 minutes to thicken. Then add the chicken thighs back into the pan and allow to heat up for a few minutes.
Remove from the heat and garnish with fresh lemon slices and a sprinkle of thyme. Serve up with quinoa and enjoy immediately or portion up for your meal prep for the week. Delicious.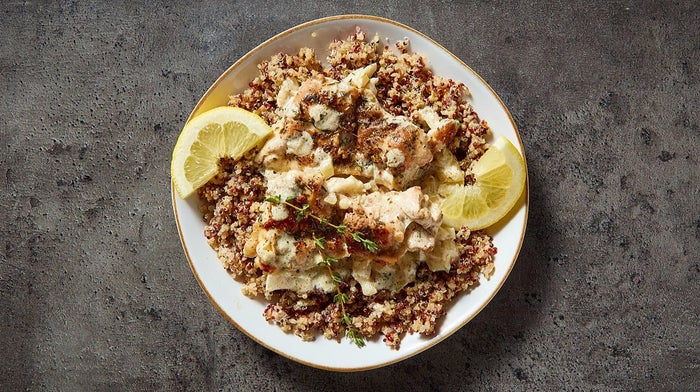 Try these meal prep recipes next: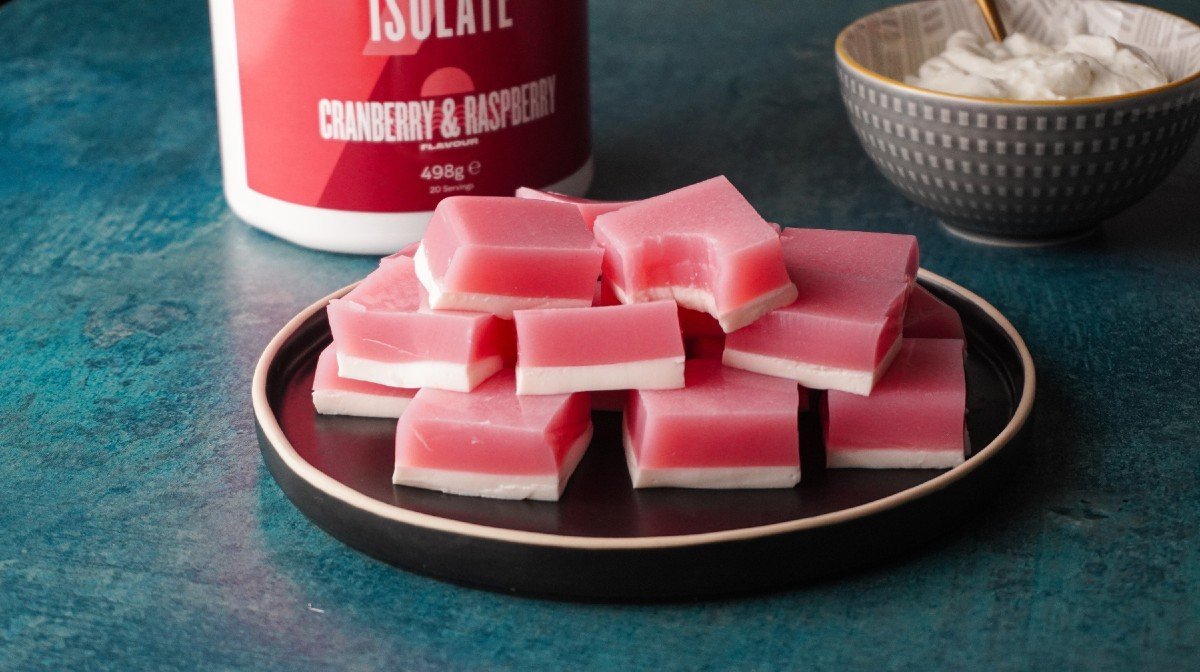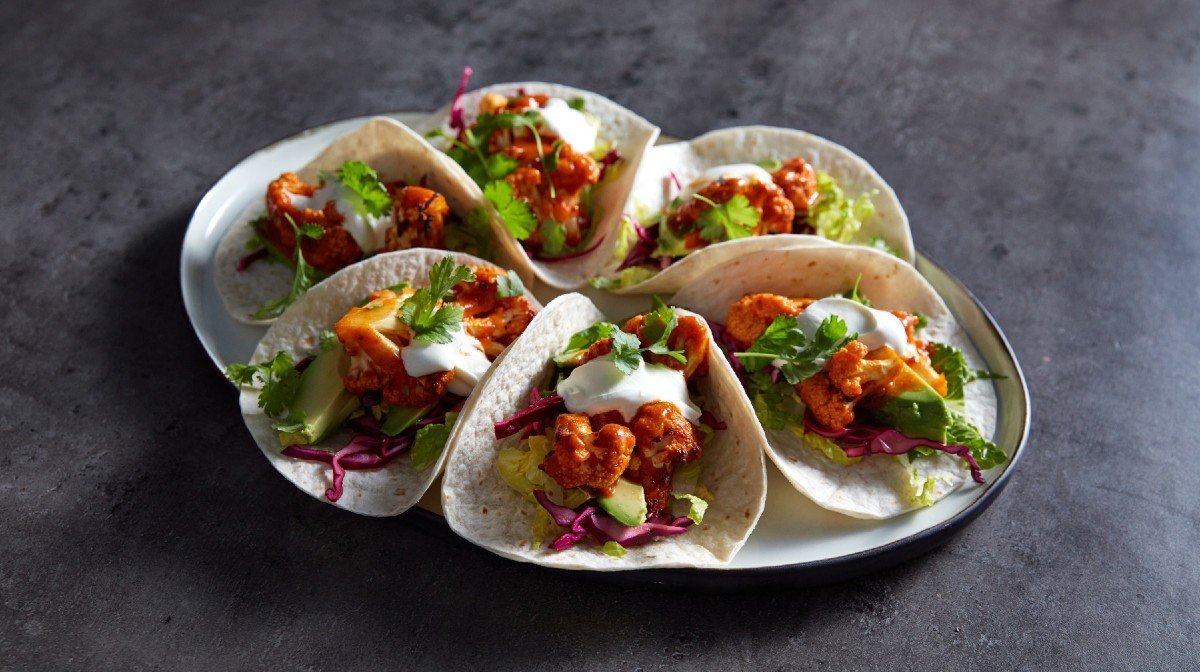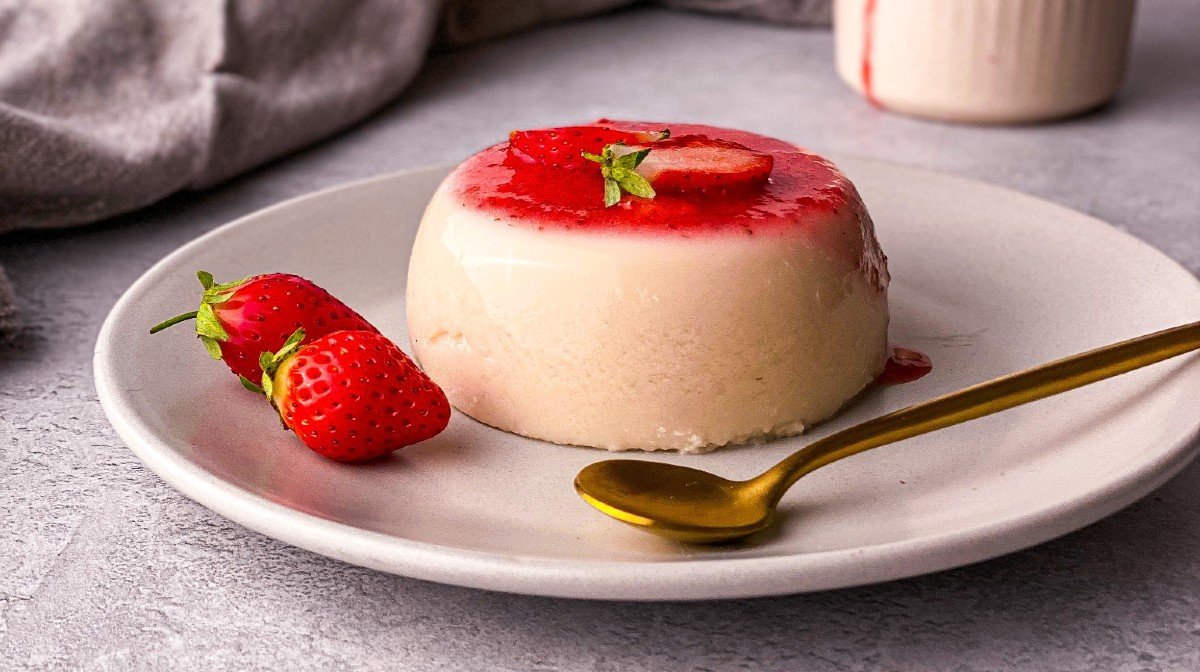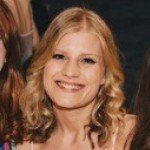 Lauren is an English Literature graduate originally from the South. She's always loved swimming, has discovered the power of weight training over the past few years, and has lots of room for improvement in her weekly hot yoga class.
On the weekends she's usually cooking or eating some kind of brunch, and she enjoys trying out new recipes with her housemates – especially since shaking off student habits, like mainly surviving off pasta. Above all, she's a firm believer in keeping a balance between the gym and gin.
Find out more about Lauren's experience here.