You'll go nuts for these rich flapjack bites.
---
Niall Kirkland has shared another incredibly simple healthy bake for you to get stuck into. His chocolate-hazelnut topped flapjacks are the perfect snack for recharging your energy levels after a tough workout or long day in the office. Just make up a batch and keep them close by for whenever you need some sweet carbs to power you through.
They're sweetened naturally with honey and bound together with peanut butter to give them extra flavour and texture over regular flapjack. We fully condone going overboard on the toppings too, that Protein Spread layer should be thicc.
Makes 16
Ingredients
Toppings: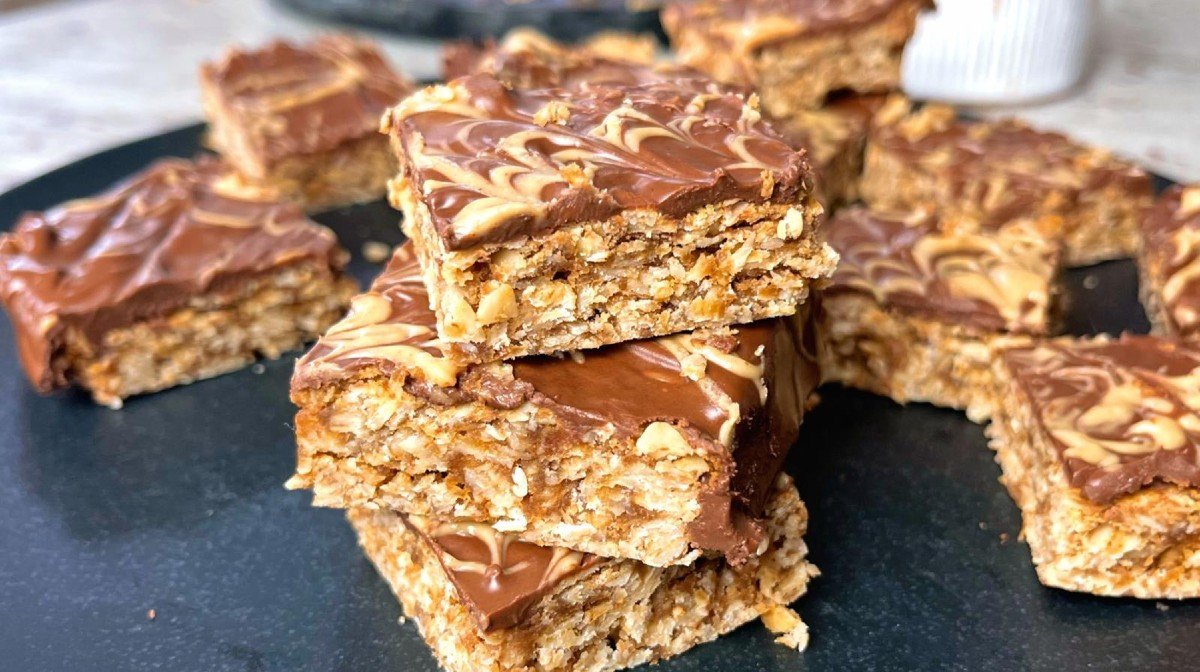 Method
Preheat your oven to 175°C/ 350°
In a large bowl, combine oats, cinnamon, and salt.
Then in a microwavable bowl, add the peanut butter, honey, coconut oil, and vanilla and microwave for 60 seconds to melt. Once microwaved, mix until fully combined.
Add the wet ingredients to the dry ingredients and mix together. Then add the milk and mix together until completely combined.
Transfer the mixture to an 8"x8" lined baking tray and flatten with a spatula evenly.
Bake flapjacks for 10-12 minutes then allow to cool.
Melt the Protein Spread in a microwave until runny, then pour on top of the flapjack and spread evenly. Then melt the peanut butter and drizzle in lines across Nutella and create swirls using a toothpick or thin knife. Transfer to fridge or freezer to chill until toppings have set.
Slice your flapjacks into 16 evenly sized bites and enjoy.