Need something to help getting out of bed in the morning a little easier? 
---

This simple no-bake chocolate oat cake from @healthy_floflo is a delicious way to start your day. It has a buttery smooth texture and rich indulgent flavour, but don't be fooled – it's incredibly macro-friendly. Each serving is just 236 calories and provides a 9g boost of protein.  
It's perfect as a sweet treat for your after-dinner dessert cravings too.  
Serves 6  
Ingredients
100 ml tinned coconut milk
140 g dark chocolate (melted)
180 g oats
To garnish: desiccated coconut & dark chocolate shavings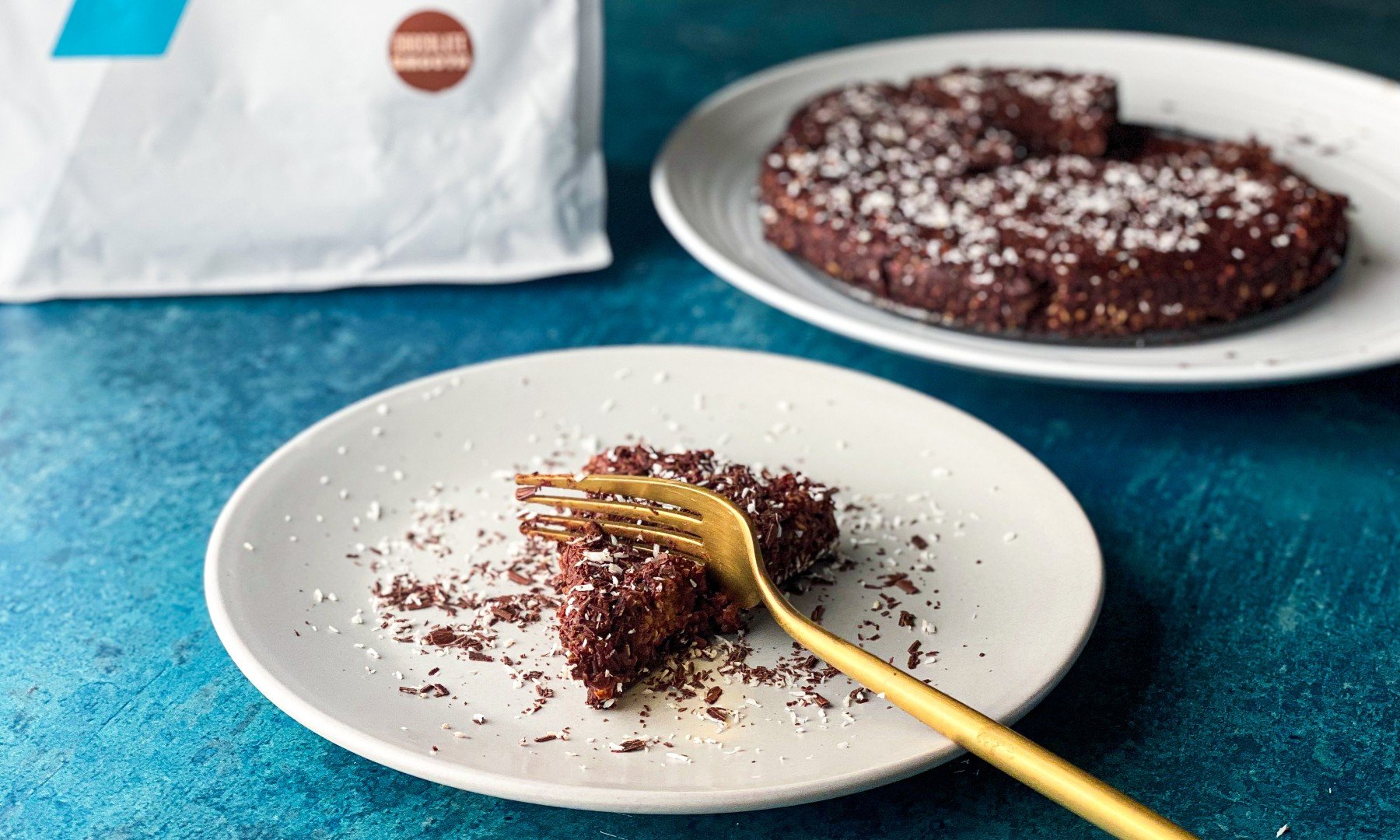 Method
First, add the coconut milk and chocolate protein powder to a shaker and shake well to get a smooth, lump-free liquid.

Pour the liquid into a saucepan and gently heat over a low-medium heat. Stir in the melted dark chocolate and mix well to combine.  

Add the oats and stir through, then remove from the heat and transfer to a circular baking tin. Chill in the fridge overnight. 

Once ready to serve, sprinkle with desiccated coconut and dark chocolate shavings for an extra finishing touch and then cut into slices. This also goes perfectly with your favourite fresh berries or slices of banana.