Rising light-heavyweight boxer, and our ambassador, Joshua Buatsi is no stranger to a challenge.
We caught up with the Ghanaian-born British fighter in San Francisco while he was preparing to put his 13-fight undefeated record on the line against Daniel Dos Santos.
Light or heavy questions, it was entirely Joshua's choice. From his favourite holiday destination, and cheat meal, to the toughest moment of his career, and alternative career.
Check it out...
What's your favourite holiday destination?
This was a no-brainer for the man in the spotlight.
"It has to be Dubai, man. That's my favourite city. I can't lie."
Who's your inspiration?
Joshua took this one in different direction, drawing inspiration not from a who, but a where.
"My country inspires me. I didn't grow up in England my whole life. I grew up in a different country before; Ghana. I've seen what's there. I've seen different types of lifestyles. I've seen the good, the bad, and I know what I've got now. I'm inspired to make a difference with what I've got."
What was the hardest part of your career so far?
He went for a heavier question, and true to his profession pulled no punches in the answer.
"Probably when I came back from the Olympic games, yeah. The change of attention. I went as someone who was just going to participate, and I came back as someone that had won a medal."
Naturally the weight of expectation bringing Olympic bronze home from the 2016 Rio games changed the course of his career. But, much like diamonds formed under pressure, Buatsi is living up to the hype despite the glare of the media spotlight.
Joshua answers much more on the video itself, so be sure to check it out in full above, or head to the Myprotein YouTube channel and subscribe to keep up with all of our latest content.
Enjoy this article?
READ THIS NEXT: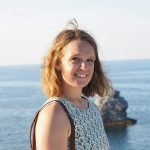 Evangeline has taken part in competitive sports since a young age. As a qualified RYA Dinghy Instructor, she understands the importance of proper nutrition for fuelling extreme and endurance sports, especially due to her experience in Team GBR Squads and captaining and coaching her University first team.
In her spare time, Evangeline loves running – especially marathons. On the weekends, you'll find her taking on water sports or hiking up a hill. Her favourite evenings are spent taking on a HIIT session or squats in the gym before digging into some spicy food and a ton of vegetables – yum!
Find out more about Evie's experience here.