This week we did vegans (and flexitarians) across the country a favour with the launch of our Vegan Meal Kits. Starting with two classics: Super Spag Bol and Chilli Non Carne. Made for those weeknights where the last thing you can bear doing is cooking tea. To avoid giving into the takeaway and stay on track with your macros, grab a meal kit. Making cooking easier and simpler than ever, but making sure you know you're putting something good into your body. 
The Meal Kits are both low in saturated fat, high in plant-powered protein (with 30g per serving) and they only take 20 minutes to rustle up. They're also both Vegan Society approved, so you know that they're entirely free of animal products. 
We think our Meal Kits are pretty unmatched. But we thought we'd put that to the test and compare a standard supermarket ready meal to our Chilli Non Carne. Both are guaranteed to be super speedy, but which macros will be on your side? It's time to find out.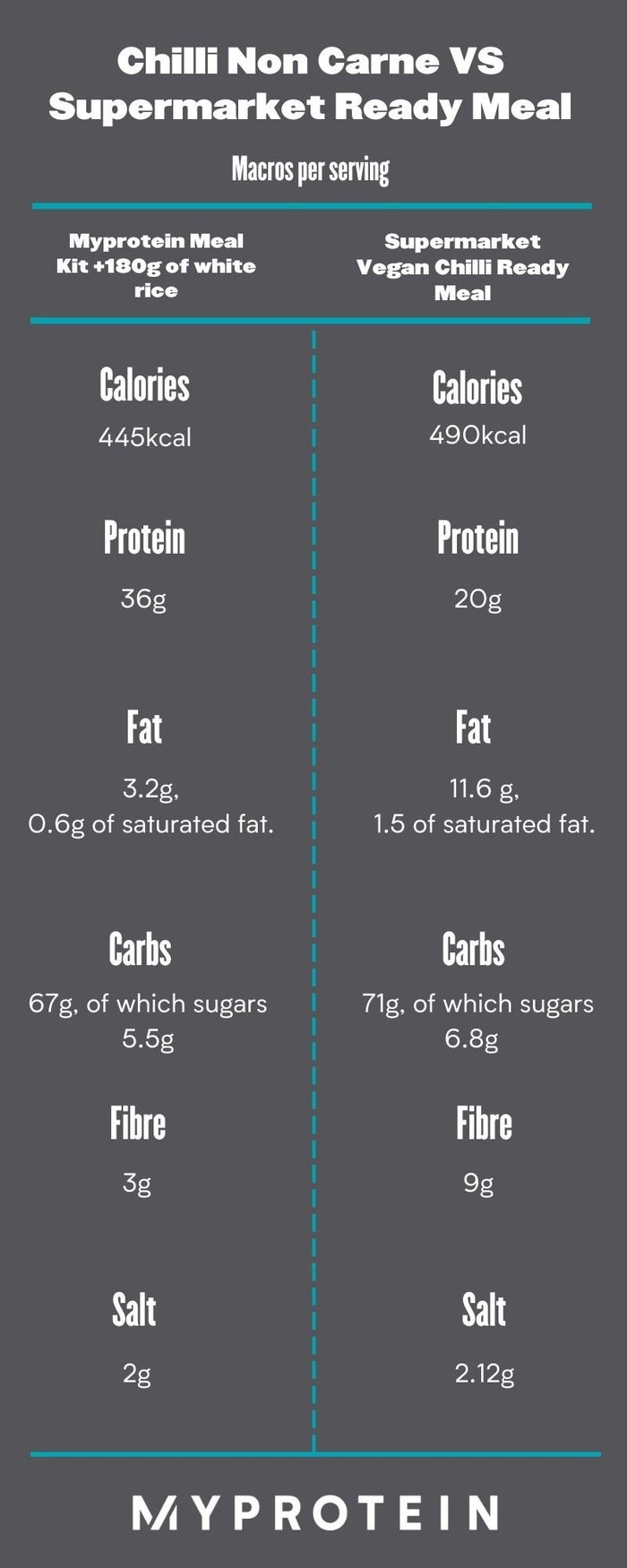 Take Home Message
So, now you know we can guarantee you healthy meals that are both tasty and delicious. And you'll even be able to dip your toe into the world of veganism too if you're usually a meat eater. Instead of reaching for the takeaway menu next time you can't be bothered to cook, save yourself some macros and cook up a vegan meal kit.
Enjoyed this article?
READ THESE NEXT:
Our articles should be used for informational and educational purposes only and are not intended to be taken as medical advice. If you're concerned, consult a health professional before taking dietary supplements or introducing any major changes to your diet.