Scarecrows may keep birds off farmers crops, but they don't have the same effect for insects. Instead, farmers often turn to the use of herbicides and pesticides, but could this make you gain weight? Studies have shown that a commonly used pesticide could be linked to weight gain and raises questions around links to obesity.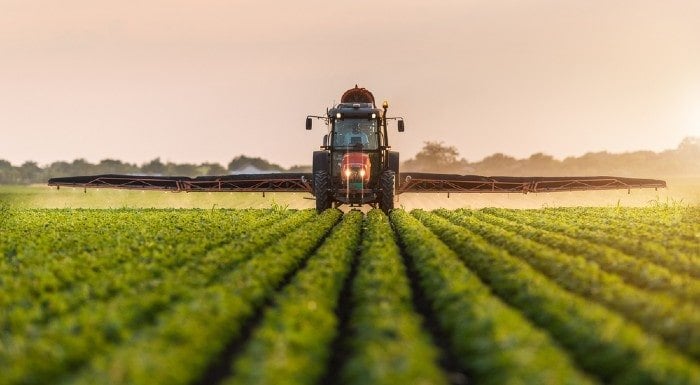 The study 
Researchers at McMaster University have researched the effect of the pesticide chlorpyrifos on mice. In 2019 chlorpyrifos was the most widely used pesticide in Europe but has since been banned given the health risks.2 However the pesticide is still widely used across some states in America3 and across Africa4, meaning some of the food you eat may still be contaminated with the pesticide. 
Scientists studied 34 commonly used pesticides and herbicides in brown fat cells. The results indicated differing effects from chlorpyrifos. Subsequent research was carried out to test the effects of chlorpyrifos in mice that were fed high calorie diets.1  
The research was on brown fat cells, because these cells are packed with mitochondria - which digest more fat into energy, which results in burning calories, whereas white fat cells simply store the fat. 
The results 
The study indicated that chlorpyrifos slowed down the calorie burning process in the brown fat cells of mice.1  This caused their bodies to store the calories instead of burning them. 
Scientists stated that chlorpyrifos only needs to inhibit energy use in brown fat cells by 40 calories a day to trigger obesity.1  It's believed that an extra 40 calories every day that haven't been burnt equates to 5lbs of weight gain per year.1 
Although the findings of the study are yet to be confirmed in humans, it's an interesting discovery. 
Take Home Message 
With the pesticide being banned across Europe, there isn't too much of a concern, but, if you don't already, it may be worth washing your fruit and veg thoroughly before eating since chlorpyrifos is still used in certain areas of the world. We want our brown fat cells to work as efficiently as possible. 
Enjoy this article?
READ MORE HERE:
Our articles should be used for informational and educational purposes only and are not intended to be taken as medical advice. If you're concerned, consult a health professional before taking dietary supplements or introducing any major changes to your diet.