After a long day at work the last thing you want to do is chop up a load of vegetables and start cooking your tea. Sometimes even trying to decide what to have for dinner is exhausting. Enter, meal prep. 
It saves you money, avoids food wastage, helps keep you on track with your macros and fitness goals, and it saves you time. All of that sounds great right? Right. Except it is difficult to actually get started meal prepping. It can feel a bit intimidating, having to cook all of your meals for a week, or even just a couple of days.
We want to help you get prepped for meal prep. We've got five secrets to get you on the road to brilliant meal prep. And we'll throw in some of our favourite meal prep recipes at the end for good measure.
Start by prepping the small stuff
If you're a complete meal prep newbie, prepping for 7 or even 5 days ahead could seem intimidating. So, to get you started into seeing the wonders of meal prepping, start with the small stuff. Chop up all your veggies for the week and store them in a container in the fridge. This makes meals like a stir fry beyond easy when it comes to tea time. 
You can also prep your sauces and salad dressings. Make these both in advance so all that's left to do is assemble, and you'll soon see the allure of meal prep.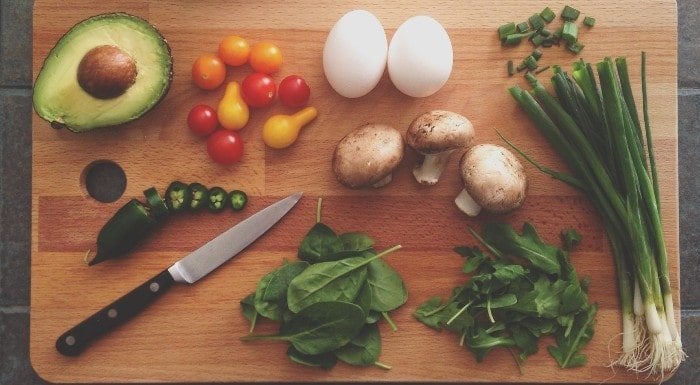 Make a plan
Have you ever meal prepped for the next few days, but ended up getting a takeaway sandwich on your lunch instead? Or ordered a Chinese instead of reheating the Bolognese in your fridge? Well, you could definitely benefit from writing down a plan of what you're eating and when. 
Planning this out allows a little less wiggle room, it adds that bit of accountability, even if just to yourself. Meaning you're much more likely to actually eat your meal prep instead of letting it go mouldy. So, pick which meals you want to have on each day – you can even label up your containers "Monday, Tuesday, Wednesday..." if you're feeling extra organised.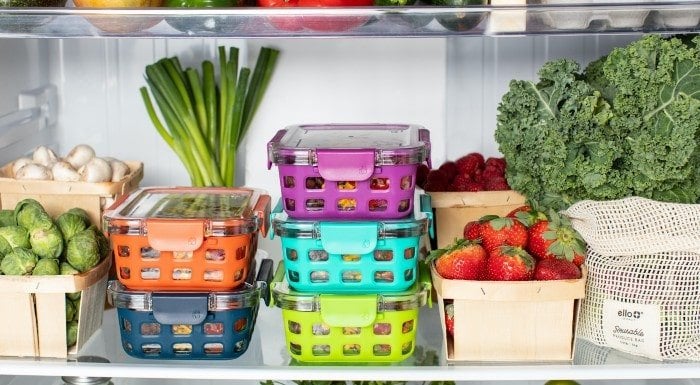 Keep it simple
Meal prepping is a time for simplicity...at least in the beginning. You don't want to be playing around with a complicated recipe on your first go at meal prepping. So keep it to simple recipes. Stick to recipes you know and love or try some recipes made for meal prep. This will make sure each meal you make at least tastes good, even if it's not the most aesthetically pleasing.
You'll learn along the way that some recipes don't quite work as meal prep, but picking recipes made for meal prep will save you a lot of that learning.
Our easy chicken satay meal prep is perfect if you're looking for simplicity.
Get stocked on containers
This one might seem like a given, but the last thing you want is to have meal prepped enough chilli to feed a village and then realise you've got nothing to store it in. 
You want to make sure you're stocked on containers that are microwaveable, easy to transport, and big enough to fit your whole meal in. You also might want some containers to store some of your smaller meal prep components, if for example you've prepped some chopped veggies to add to a stir fry. 
In short, you want a couple of different shapes and sizes, and you want to make sure they're microwavable. Mason jars are also great for breakfast meal prep like overnight oats!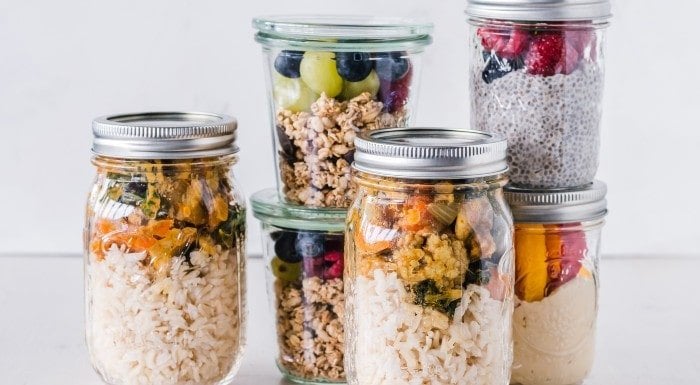 Make meal prepping part of your routine
You've planned all week that on Sunday you'll be starting your meal prep journey. But then Sunday rolls around, and all you want to do is lay on the sofa. We get it. But it's all about making something a habit, and working it into your routine. 
If you set aside an hour on a Sunday, and just prep for a couple days ahead this will help ease you into a routine. Start small, and eventually you'll just know that part of your Sunday is prepping a few meals for the week ahead.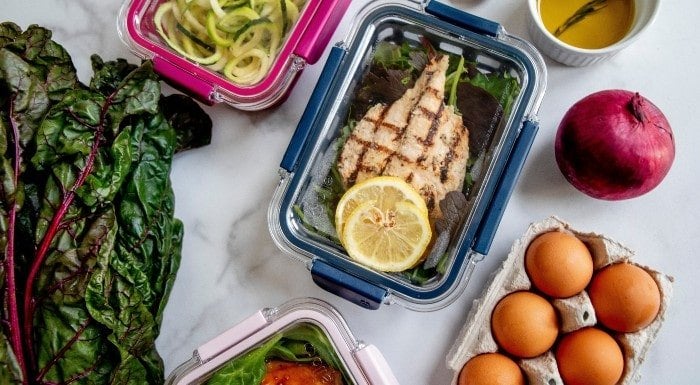 Some of our favourite meal prep recipes:
Take Home Message
Now that you're armed with some meal prep tips, its time to put them in to practice. So, stock up on your containers, plan in a few recipes and label up which day they're for. Make sure that you've at least chopped up your veggies for the week to get the hardest part out of the way. With these tips, you'll be reaping the money saving, macro friendly benefits of meal prep in no time.
Enjoyed this article?
READ THESE NEXT:
Our articles should be used for informational and educational purposes only and are not intended to be taken as medical advice. If you're concerned, consult a health professional before taking dietary supplements or introducing any major changes to your diet.