It's that time of week again where we try and learn something new from the latest studies in sport, exercise, and nutrition. If you're into experimenting with your gym routine, or learning a little more about diet, then this is a great place to start.
This week, we're looking into boosting your cardio with music, exercising to keep your diet on track, and whether 10,000 steps a day is really enough. Read on to find out…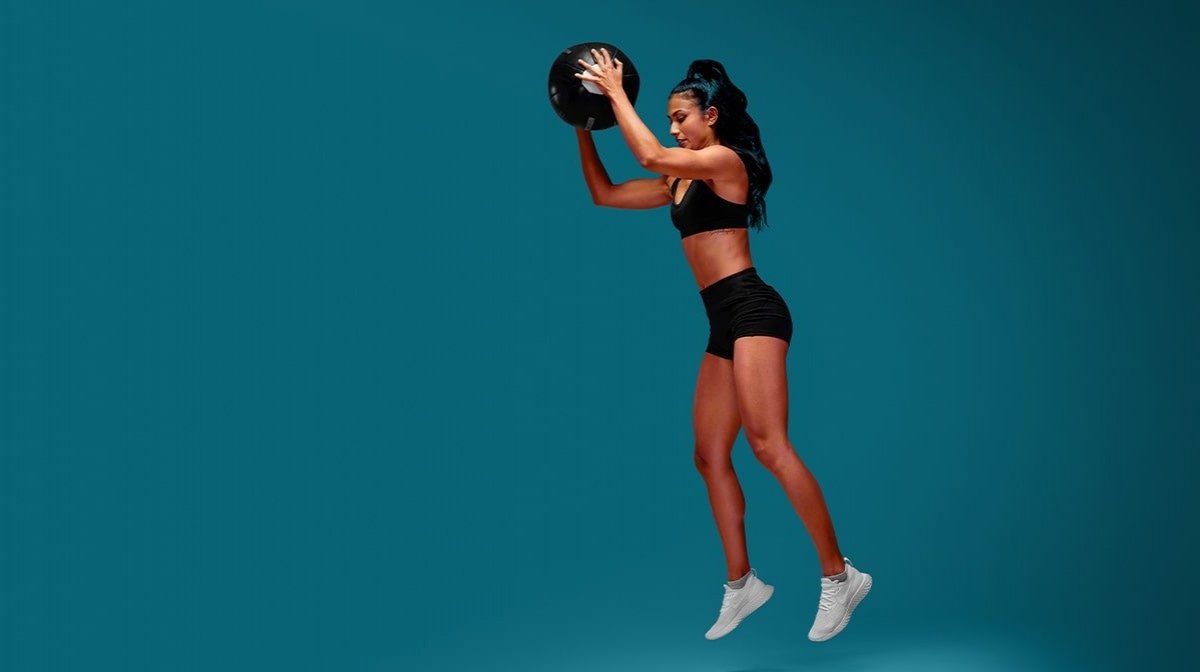 Turn it up for an easier workout
Who doesn't love a good playlist to get the blood pumping? If you've got a run planned in this week, then here's the music you need to be listening to for your fastest 5K yet. A study carried out on 19 women who exercised regularly found that high-tempo music not only resulted in the highest heart rate, but also left participants feeling less tired.1
The study group is quite small, so we'd like to see the same results based on more people taking part, but we already know what a bangin' playlist can do for our workouts. The idea that high-tempo music can make exercise such as a jog, a hike, or a bike ride feel easier and more effective is definitely a tick in our books. Just don't forget your headphones…
Exercise can help you say "no" to second helpings
We all know by now that abs are made in the kitchen, but exercising can help you shed the pounds too — even more than we first thought according to this new study.2 Looking at data from 130 participants, the study found that those who hadn't exercised that day had a 12% risk of overeating, while for those who had done an hour of exercise, this risk dropped way down to 5%.
Surveys were delivered to the participants' phones to track their eating habits, while fitness trackers recorded their activity levels. Are you more likely to turn down that tasty muffin after a good gym session, or does it make you want it all the more? You've earned it, right?
10,000 steps won't stop weight gain
If you're religiously hitting 10K steps, but still can't see the shred, then this is for you. According to the latest study, the amount of steps you do won't make a difference when it comes to weight gain. Looking at 120 university freshmen over a period of 24 weeks, the researchers found that whether they did 10,000, 12,500, or 15,000 steps per day, the participants still gained an average of 1.5kg.
While you may not be drinking like a student, the research shows that it takes more than just increasing your steps to initiate the shred. While walking more every day is a great first step away from a more sedentary lifestyle, if you want to change the number on the scale, then diet plays a big role too.
Take home message
Does music mean the difference between a good or bad workout for you? And afterwards, would you really turn down an extra tasty snack? What do you do to get the diet and exercise balance right for weight loss? This week's studies are great for analysing our own regimen and perhaps making some amends. While some of these studies are quite small, they give some interesting insight to how the mind and body work — the best way to judge whether something works is to try it for yourself.