Whether you're training for a world championship, or taking your first step into the gym, it's more than likely that your mind's got the better of you at some point or another. Being mentally prepared to take on something physically tough can be the difference between success and not even starting.
Nobody knows how much difference the right mentality can make like five-time Olympic medallist and six-time world medallist, Max Whitlock MBE.
Max has marked his place in the history books, being the most successful British artistic gymnast ever.
So, how do you deal with the pressure of performing at your best, staying focused on your goal, and, most importantly, getting yourself to training day in, day out? We caught up with Max to get the ultimate advice.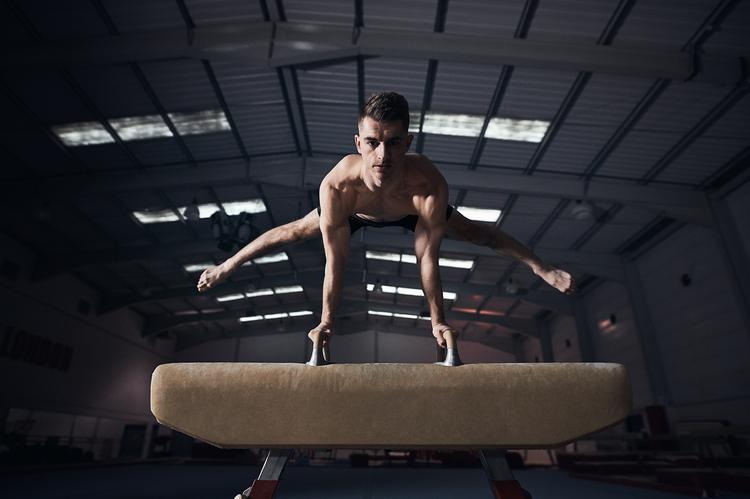 Don't focus on how far out you are
We all know what it's like to have certain expectations about how a workout will go and not being able to meet them. Max knows this struggle too.
"It's the most difficult in the fitness building stage. I think mentally it's quite difficult to know that you're still so far out, but you're still building your routine, so eventually if you've been working hard then you will be ready."
It doesn't stop at the motivation to keep going, either. In fact, Max says, "It's quite difficult to have confidence in yourself that you are going to be ready."
Max can be training for months to perfect a 1-minute-long routine — that takes some serious mental strength. He also uses his past experiences to spur him on.
"I can build confidence through what I've learnt through previous competitions."
Don't let the pressure get to you
Whether it's the big guy next to you lifting double your bodyweight, or the lack of time left before your first bikini show, it's important you keep your cool. Max has pressure heaped on him by coaches as well as himself, but also believes you can't be too hard on yourself if you want to succeed.
"There's pressures from all angles and it's ramping up more and more each year. A lot of the pressure is from myself. I want to do as well or better than I'm predicted or trying to do. I try and take the pressure off as much as possible by focusing on how the build up's gone. If it's gone well, then all I need to do is go out there.
I know that sport is brutal — it's very, very tough — so I know I'm not going to have the perfect competition every single time. All I can do is my best. I've trained the hardest I can, so I need to go out there and try and show that."
So, stop punishing yourself and start celebrating the hard work you've put in to get where you are.
Nerves are normal
Feel like you're going to mess up because you can't keep our nerves in check? You're not alone — it turns out even the most elite athletes get nervous before a big competition.
"I get nervous every single time. I don't think it'll go away because I care about what I'm doing. I think if the nerves stopped, then there would be an issue."
So, it's normal to get nervous, but how do you make sure it doesn't stop you from success?
"I think it's trying to make sure you stay relaxed. I mean, all the competitions that I've competed in, I've enjoyed the experience."
That's it then — you got it from the expert. Don't let your nerves get in the way of doing something that you love to do. Seems simple enough.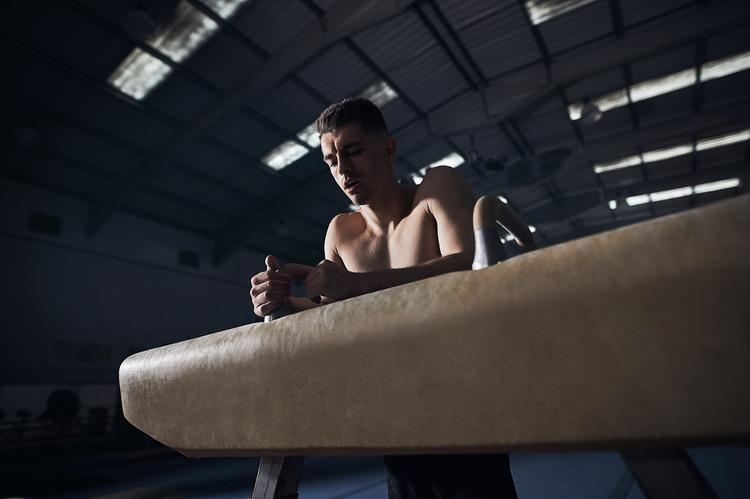 Look after your body to look after your mind
You can train as hard as you like, but if you're not on top form — mentally and physically — on the day, it can have a big impact. So, how do you prepare for how this important day will make you feel?
Max says, "I try not to think about the competition too much and stay in the zone by sticking to my physical routine that helps me mentally. It's the simple things like making sure I get a good sleep, a good breakfast, and then stretching out.
If my body's prepared and I've done everything to recover, then mentally I'll feel better because I'll have checked everything off. I'm kind of ready and there's no more that I could have done."
Whether you're starting a new sports team, or competing in the Olympics, the precedent's the same — look after yourself physically to feel like you're mentally ready to take on the challenge.
Injured? Don't let negativity win
Max says, "I've had quite a few injuries throughout my career. One that stands out is when I was a lot younger and I made a mistake in training. I took a year out of the sport, which honestly, will set you back a long time."
Everyone gets injured, but Max believes that you can go one of two ways and that can have a huge impact on your recovery.
"I think positivity is the best way to recover from an injury. I've seen tons of people throughout my career that have got injured and I've seen people who are negative through the recovery process. If you're positive throughout the process and wanting to get back into it as quickly as you can, it will speed up your recovery. It's about keeping up with what you can do."
What's next for Max?
He's got a lot going on over the next year, including the Olympics in Tokyo.
He says, "I've always looked up to people like Mo Farah and Jess Ennis who retain titles. I'd be proud to retain my world titles, but to retain an Olympic title is something else.
I've made big upgrades in my routine and I've taken big risks and now it's about consolidating that and getting myself in peak physical fitness for the Olympic games. It's obviously only every 4 years and it's still a year away now, so the stepping stones in between are absolutely vital — that's the World Championships and the European Championships."
The World Championships start on the 4th October — keep track on how Max does on his journey to the Olympics.