Ever felt nervous about entering the weights room? Do you avoid strength training altogether? Well, you're not alone. 
Research suggests that not only do women feel less confident to enter the weights room, but also in their abilities when it comes to physical activity too.1,2 In fact, it seems that even if we make it as far as getting to a gym, there are still multiple barriers that women have to overcome in order to feel confident and competent in this space. 
Whether it's being the only woman there or feeling like you don't know what you're doing (even if you really do), these feelings limit the ways we move our bodies and can even put us off completely. 
So, in light of International Women's Day and empowering fellow women, what can we do to feel more confident in sports and fitness to close this gender gap once and for all? 
Have some self-belief
Studies have shown that women consistently self-assess their test scores as lower compared to men.3 In fact, women had the same average score as men on the test. Even after participants were shown their scores compared to other participants, the women still ranked their performance lower than the men did.  
So, what does this show? Even though we know by now that we can perform a task just as well as any man, we still don't back ourselves. This might explain why we still feel imposter syndrome as we perform the perfect deadlift in front of all those other gym goers. 
Back yourselves ladies. If you know that you've got that deadlift move down, then go and show 'em how it's done. If you're not quite ready for that, then take a friend to spot you and cheer you on as you crack that move. 
If you're a beginner, remember half the guys there are probably just as incompetent as you, they just hide it better.
Crush societal stereotypes
Women can be competitive, assertive, and get sweaty. The sooner we all accept this, the better. The body positivity movement and campaigns such as This Girl Can have shown that loving sports and being active doesn't have a specific body shape or size.  
And even more importantly, do you really want to avoid doing a sport you love because you might end up with a body that doesn't prescribe to society's idea of a "perfect" body? 
Olympic sprinter and Athlete Lead for the Equality, Diversity, and Inclusion Board for British Athletics, Imani Lansiquot, explains that even top athletes feel this pressure:  
"From my personal experience, sport didn't feel like the easiest, or most accessible hobby being a young black girl from South London. A big reason behind this was the stigma around sports being for boys, or sportswomen being seen as "too muscley" or too "tomboyish"." 
We've all grown up with these terrible ideas entirely based around how participating in sports and fitness make us look from the outside, rather than focusing on what they do for us on the inside. Imani's hopes for the future of women in sport and fitness define this perfectly: 
"I think the key behind getting more young women and people from certain backgrounds into sport, is breaking down these existing stigmas around what sport signifies. I would love young women to identify sport as a passage of empowerment, rather than something you are forced to do in school or just because you're good at it."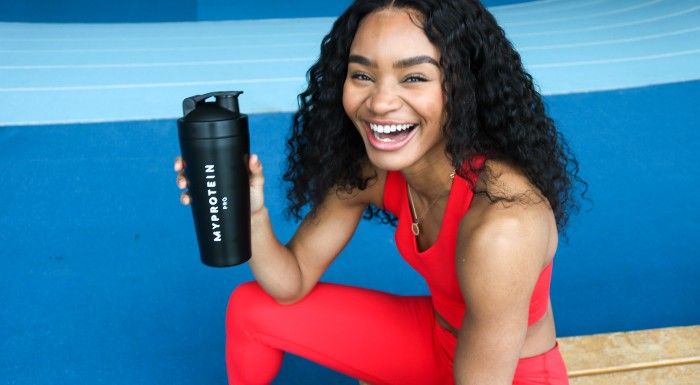 Support other women
Everyone's been hit hard by the pandemic, but some of us are struggling more than others. A report by Women in Sport has shown that the pandemic has once again widened the fitness gender gap as women take on more domestic duties such as home-schooling the kids.4
Finding and affording childcare was already a barrier to women exercising before lockdown, but this has been exacerbated over the past year. 
The research found that 32% of women had put their fitness on the back burner as they had too much to do for others, with 61% saying they'll put more effort into their fitness once lockdown is over. 
While this sounds pretty dismal, there's plenty we can be doing to lift each other up and help each other out right now. Whether it's sharing free workout resources (check out the Training section of our blog!) or taking friends out for a quick lap of the local park, it's on us all to keep each other moving. 
The Women in Sport report also highlights the fact that we need to raise the profile of women in society. We need to realise that it's not selfish for women to take time to look after themselves, in fact it's essential for not only our own health and happiness, but that of our families too. 
Take home message
International Women's Day is an awesome time for us to celebrate the strength of women but also to look at what else we can do to level the playing field. It comes from understanding when we're being played by silly societal stereotypes and supporting each other to achieve our goals. 
So, keep going and remember you BELONG in that weights room, on that track, in that pool, or wherever else keeps you active and makes you happy. 
Want more on International Women's Day?
READ THIS NEXT: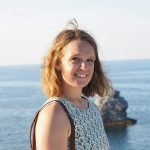 Evangeline has taken part in competitive sports since a young age. As a qualified RYA Dinghy Instructor, she understands the importance of proper nutrition for fuelling extreme and endurance sports, especially due to her experience in Team GBR Squads and captaining and coaching her University first team.
In her spare time, Evangeline loves running – especially marathons. On the weekends, you'll find her taking on water sports or hiking up a hill. Her favourite evenings are spent taking on a HIIT session or squats in the gym before digging into some spicy food and a ton of vegetables – yum!
Find out more about Evie's experience here.