Don't let yourself fall behind on the latest health and fitness science — it's easy to stay on top of it by reading our top studies articles for the week. Whether it's reading up on diets and nutrition, or finding new way to push yourself in training, we've got the latest news for you to learn from. 
This week, we're looking at whether your sleep schedule can affect how active you are and exactly what causes stress factors in runners. Let's get into it...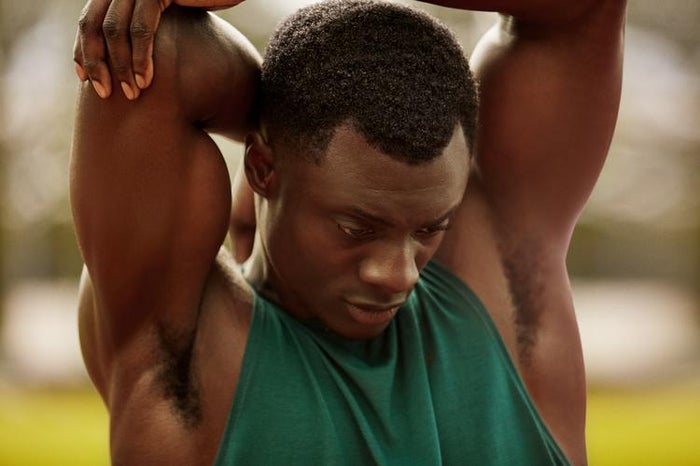 Does being a night owl make you less active?
We've all heard the saying, "the early bird catches the worm", but could early risers really have an advantage over the night owls when it comes to activity levels? According to the new study, there could well be a distinctive difference.1 
The researchers looked at the difference in activity levels of over 5,000 participants in relation to their chronotypes (whether they're a morning person or a night owl) and found some interesting results. 
Participants filled out a questionnaire on their sleeping and waking patterns and wore a fitness tracker for 2 weeks to measure their activity levels. 
The researchers found that the morning types for both men and women had higher activity levels than the night owls. This was the case even when other factors such as job, health, and socioeconomic status were removed. 
This difference amounted to around 20-30 minutes more of walking each day for those who were morning people compared to the night owls — that's a pretty big difference over time. 
Do you think your chronotype has a big impact on your activity levels? If you're a night owl struggling to stay active, this might be something to consider! 
Are you more likely to get a stress fracture?
With more of us taking up running than ever over lockdown, it's likely that a few of us will have experienced some injuries — hopefully most of which were pretty mild. One that's not so mild is a stress fracture and it impacts around 20% of runners, being all the more common in female runners. 
Most studies have only looked at stress fractures in elite athletes, so this study is especially interesting as it looked at your normal, everyday female runner.2  
The researchers looked at 40 female runners aged 18-65 — 20 who had never suffered from stress fractures and 20 who had, so that they were able to compare physiological differences. 
They found some notable differences between the two groups too. The women who had experienced stress fractures were more likely to have lower hip bone mineral density, to have reported menstrual changes due to their training, and to have increased bone turnover, according to the results. 
They also found a difference in behaviour between the two groups.3 Women who had increased their training load more quickly and reported that they didn't support their running regime with proper nutrition or cross training were more likely to have suffered from stress fractures. 
They also found that women with a history of stress fractures were more likely to push through the pain and keep running despite feeling niggles while running.  
What does this mean for your training? Well, it seems, that like with any training, a good diet and slowly building up your training can make a huge difference in preventing injury. 
Take home message
Whether you're more likely to get up early or stay up through the night, being aware of the impact it can have on your activity levels can help you implement changes to help you build a balanced lifestyle. 
If you've taken up running over lockdown, don't be put off by this study! All training carries risks, but if you increase your training load steadily and ensure you're well-fuelled, then you're doing your best to prevent this. 
1. Nauha, L., Jurvelin, H., Ala‐Mursula, L., Niemelä, M., Jämsä, T., Kangas, M., & Korpelainen, R. (2020). Chronotypes and objectively measured physical activity and sedentary time at midlife. Scandinavian journal of medicine & science in sports. 
2. Johnston, T. E., Dempsey, C., Gilman, F., Tomlinson, R., Jacketti, A. K., & Close, J. (2020). Physiological Factors of Female Runners With and Without Stress Fracture Histories: A Pilot Study. Sports Health, 1941738120919331. 
3. Johnston, T. E., Close, J., Jamora, P., & Wainwright, S. F. (2020). Perceptions of risk for stress fractures: A qualitative study of female runners with and without stress fracture histories. Physical Therapy in Sport.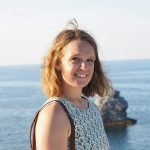 Evangeline has taken part in competitive sports since a young age. As a qualified RYA Dinghy Instructor, she understands the importance of proper nutrition for fuelling extreme and endurance sports, especially due to her experience in Team GBR Squads and captaining and coaching her University first team.
In her spare time, Evangeline loves running – especially marathons. On the weekends, you'll find her taking on water sports or hiking up a hill. Her favourite evenings are spent taking on a HIIT session or squats in the gym before digging into some spicy food and a ton of vegetables – yum!
Find out more about Evie's experience here.