Black Friday 2023 is just around the corner and this year, we're on the hunt for sweet, sweet deals...
Yep it's that time again, Black Friday is almost here and there'll be deals, exclusives and unbeatable discounts across your favourite Myprotein supps and MP Activewear. With events like App-Exclusive Week and influencer-exclusive discount codes, you'll be able to find exactly what you need, at the best prices.
As Europe's leading online sports nutrition brand, we've got a lot to offer in terms of quality, product diversity, and value for money – and that's before the biggest discount event of the year.
Whether you're treating yourself or looking for the perfect stocking fillers for your mates, now's the time to join the hunt, and get those deals.
Jump to:
When is Black Friday 2023?
Black Friday 2023 is on 24th November, but the fun won't just start then. That's right — you'll be able to get amazing offers throughout November, from the first day to the last day of the month.
How much could I save on supplements and nutrition this Black Friday?
If there's one thing we know how to do better than anyone at Myprotein, it's a good sale. That's why we've got deals happening throughout November that you definitely won't want to miss. Oh, and by the way, if you want a head start on savings, download the app, and keep an eye out for App Week...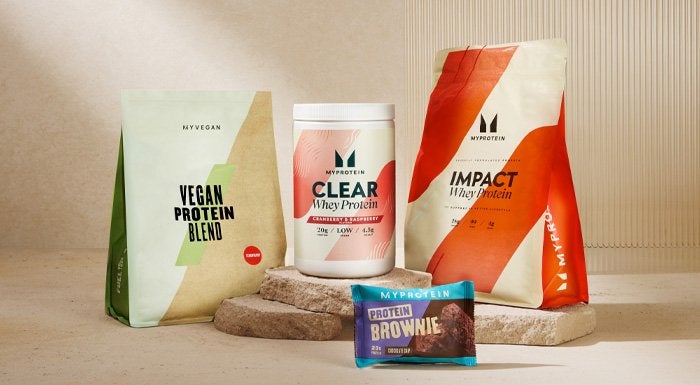 Most Popular Black Friday Products
Black Friday Whey Protein
Impact Whey Protein – White Gold
Looking for a new edition to your rotation? Say hello to White Gold Impact Whey Protein. This limited-edition protein is a golden blend of white chocolate with a rich caramel creaminess. With a whopping 18g of protein per serving, this everyday protein is ideal for all your fitness goals.
Impact Whey Protein
An old favourite for our Myprotein customers is our Impact Whey Protein. Guaranteed high-quality protein from the same cows that make your milk and cheese. And with 23g of protein per serving, the macros match the great flavour.
THE Whey
Training to be the best? Well, you need the best ingredients. It's time to fuel your training with THE Whey, our advanced tri-protein blend. Get ready to compete, dominate and win. Packed with 25g of protein per serving, it delivers high-quality nutritionals. It's low in sugar and fat to help keep your body at peak performance. Plus, it's delicious. And, made specially for Black Friday, we've got two new Jelly Belly flavours to try - Caramel Popcorn and Chocolate Pudding.
Clear Whey
If you've not yet tried our Clear Whey Protein, you're seriously missing out. Vibrant, refreshing and fruity, Clear Whey brings together great nutritionals, including 20g of protein, with a fruity formula to make for a lighter shake. And with new flavours being added all the time, the right one is just waiting for you to add it to your basket…
Clear Whey – Chupa Chups®
For this Black Friday period, we've joined forces with lollipop legends Chupa Chups® to create a brand-new Clear Whey flavour – classic Strawberry. This Clear Whey is infused with that iconic Strawberry Chupa Chups® flavour so you can indulge in childhood nostalgia while getting your protein in.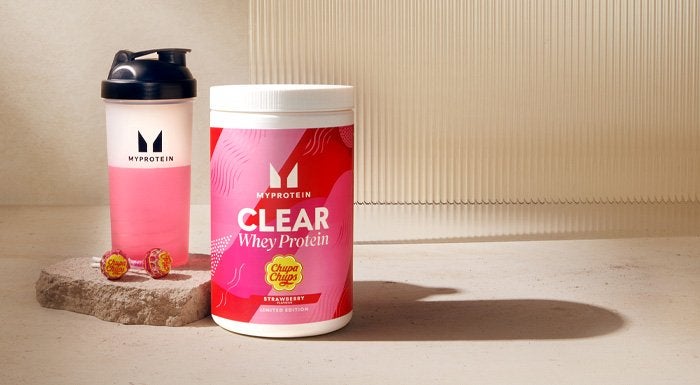 Black Friday Vitamins
Myvitamins are always thinking of new innovations to enhance your supplement stack. Here are a few of the top products to buy this Black Friday.
Multivitamin Gummies
The tastiest way to top up your essential vitamins. Our chewy, Strawberry flavour Multivitamin Gummies with essential vitamin C to support immune function and added pantothenic acid and vitamin B6 to help keep your mind sharp and your metabolism in tip-top shape.
Apple Cider Vinegar Gummies
If you don't fancy a shot of apple cider vinegar in the morning (neither do we) our Apple Cider Vinegar Gummies are perfect. This is the ideal supplement for those fighting fatigue and wanting to keep their immune system in fighting shape.
Gummies Box
Can't decide which gummies to go with? The Gummies Box is a great place to start. Featuring our much-loved Hair, Skin & Nails Gummies and the fan-favourite Multivitamin Gummies, this box will make sure your topped up on over 10 essential vitamins and minerals, wrapped up in one tasty gummy.
Black Friday Vegan Protein
We couldn't let our plant-based customers miss out on our unmissable Black Friday offers. You might have already tried our Vegan Protein Blend, but we've significantly expanded our vegan range to make sure you get the protein you need with a great taste. It's not just vegan protein powder we'll have on offer either — all our best-selling vegan snacks will be up for grabs too, including Vegan Baked Cookie, Gooey Cookie, and Vegan Carb Crusher.
Vegan Protein Blend - White gold
Vegan Protein Blend marries great taste and smooth texture with unmatched macros. Completely free from artificial colours and flavours, this shake blends pea and fava bean protein isolates together to create a full amino acid profile with 22g of protein and just 110 calories. And of course, we had to give it the White Gold treatment.
Vegan Protein Blend
This all-natural vegan protein blends pea and fava bean protein isolates to get the best out of each. Each serving packs 21g of protein and loads of flavour, while being low in sugar
Vegan Sample Box
With so many new vegan options on the market, finding the one that suits you is tough. The Vegan Sample Box is the perfect way to sample all our best vegan protein powders and snacks to find the right one for you. 12 products just waiting for you to try them.
Clear Vegan Protein
Not feeling a thick and creamy protein shake? Clear Vegan Protein has got your back with a light and fruity way to get your protein in. With 10g of protein per serving at just 51 calories, it'd be rude not to have a shake.
Myprotein Black Friday Deals
Mystery Kitted Shaker
Wanting a taste of what Myprotein has to offer? The Mystery Kitted Shaker is your must buy this Black Friday. With a leak-proof Shaker, a Cookie Crumble Layered Bar and Orange and Mango Clear Whey, it's everything you need to put your best foot forward, no matter your goal.
Breakfast Variety Box
The Breakfast Variety Box features everything you need to kick start your morning in the best way. Featuring cult classic Oat Bakes, Vegan Pancake Mix, the all-new Breakfast Smoothie, classic Impact Whey Protein and loads more.
Pancake Bundle
What's better than pancakes on a Sunday morning? Oh yeah, protein pancakes. The Pancake Bundle features our Protein Pancake Mix, 1kg Peanut Butter, and Sugar Free Syrup in a flavour of your choice. Everything you need for fluffy protein pancakes to start your day right.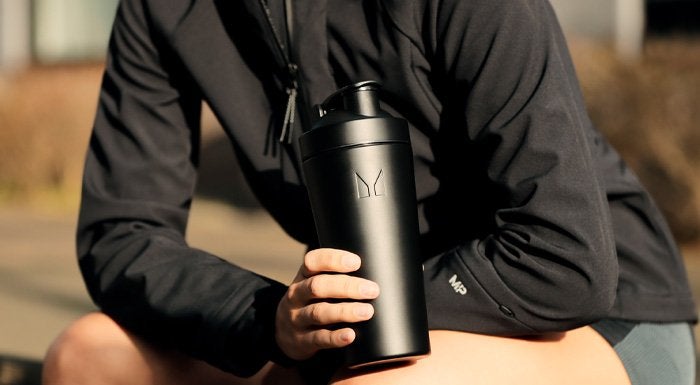 Black Friday Activewear
The team over at MP have made a limited edition collection to re-stock your workout wardrobe this Black Friday. Here are all the deets.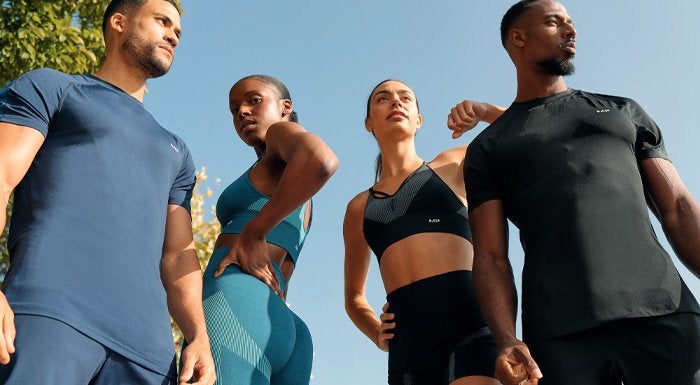 Men's Activewear: Tempo Range
MP's Tempo range combines comfort and performance, to help you elevate your workouts in style. For enhanced breathability, try the MP Men's Tempo T-Shirt, made from recycled polyester. If you feel the chill, try the MP Men's Tempo ¼ Zip to stay warm on your way to the gym.
It's not all just about performance. MP Men's Tempo Jogger keep you comfy, even after you've finished your workout.
Like freedom of movement in the gym? Try MP Men's Tempo Shorts – with 4-way stretch fabric, they'll keep you cool and comfortable no matter your workout.
Women's Activewear: Scrunch Seamless
MP's Impact range is all about super soft, seamless fabric – for style and comfort in and out of the gym.
Want support that can take you from your workout to brunch with your mates? Try MP Women's Impact Scrunch Seamless Sports Bra, made from super stretchy fabric to keep you comfortable and secure.
For flattering and functional, look no further than MP Women's Impact Scrunch Seamless Leggings. Prefer shorts? We've got you - try MP Women's Impact Scrunch Seamless Booty Shorts.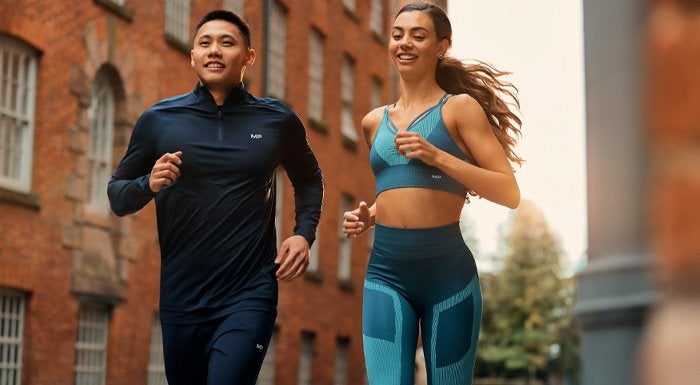 Black Friday Bars and Snacks
In 2023 we released so many new innovations in the bars, foods and snacks arena. And Black Friday is a great time to try some of them out. But in case you're not up to date, here are a few of the products on offer this Black Friday.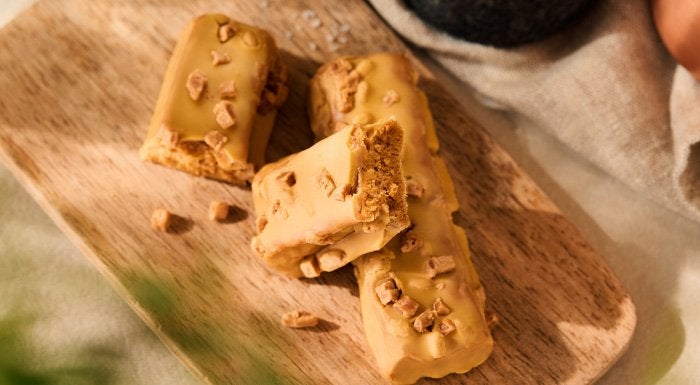 Layered bar – White Gold
Creamy white chocolate, soft sweet caramel – all wrapped up into one bar. Of course, we're talking about the White Gold Layered Bar. A fave for a reason, this sweet treat isn't just a handy snack – it's full of protein to give you a boost when you need it the most.
Impact Bar
The Impact Bar was a newbie last year, and it has remained a firm favourite. Three layers featuring caramel, crunchy protein crispies, protein-rich dough and smooth chocolate to top it all off. Perfect for a quick boost post-workout, or as an after-dinner treat. Get a boost of 20g of protein all in one tasty bar.
Crispy Layered Bar
Each Crispy Layered Protein Bar is loaded with 16g of protein, helping you to hit your daily protein needs in a delicious way. And every bar is low in sugar, to curb those sweet-tooth cravings while keeping your diet on track. The perfect snack to get you through the dark nights of the winter months, with an indulgent feel, without actually indulging.
Layered Bar
Before the Crispy Layered Bar came on the scene, there was the OG Layered Bar. Six layers of taste and texture, enrobed in smooth chocolate and delivering 20g of protein per serving. Choose from eight different flavours and you'll soon find your favourite.
Vegan Gooey Filled Cookie
The Vegan Gooey Filled Cookie changed the snacking game forever. This soft and chewy cookie features an indulgent gooey centre, all while delivering 20g of plant protein. Available in two irresistible flavours, Chocolate & Salted Caramel and Double Chocolate & Peanut Butter.
Double Dough Brownie
A cookie dough base with a brownie style protein-packed dough, a dessert lover's dream and with 14g of protein per Brownie. Because we don't think you should have to choose between dessert and hitting your macros. If you've not tried our Double Dough Brownie yet in our OG flavours in Chunky Chocolate and White Chocolate Marshmallow, Black Friday is the perfect time to dive into Double Dough with our new flavour, Cookies and Cream.
Best Protein Powders
Of course, protein powder is going to be on offer this Black Friday too, here are some of our favourites to look out for this year.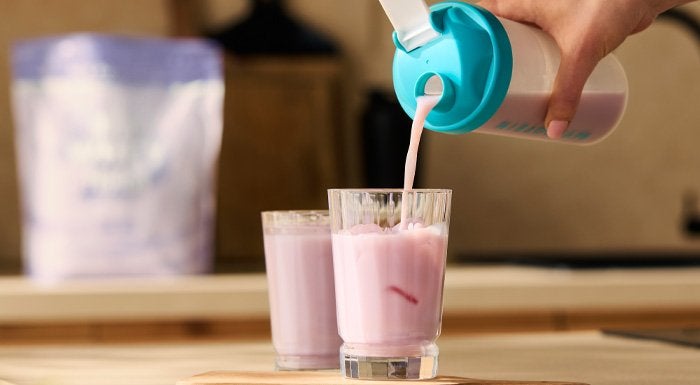 Impact Whey Protein
It's a classic for good reason. Impact Whey Protein is made with premium whey made from the same cows that make your milk and cheese to make sure you're getting the best quality product. With over 40 incredible flavours all boasting 20g of protein per serving, you won't be disappointed. And Black Friday is the best time to stock up, especially with the brand-new White Gold flavour.
Clear Whey
Clear Whey takes the incredible macros from whey protein, and puts them into a juicy and refreshing shake. Perfect for when you don't fancy a thick and creamy protein shake, but still want to get those macros in.
Clear Soy
We've had Clear Whey, Clear Vegan, and for those who prefer a soy-based protein, we've got Clear Soy now too.Clear Soy infuses high-quality soy protein with real fruit and B vitamins to create a fruity shake guaranteed to leave you feeling refreshed and boost your macros with 10g of protein per serving. Choose form three juicy flavours including Lemon & Lime, Orange & Pink Grapefruit, and Grape.
Soy Protein Isolate
Another one for the soy protein lovers is Soy Protein Isolate. Delivering a massive 27g of protein at just 108 calories, this is a great option for those looking to lose some fat, as well as for anyone plant based.
Black Friday Pre-Workout Supplements
But before you neck that protein shake, you might want to get some pre-workout in. Luckily, we've got loads to choose from…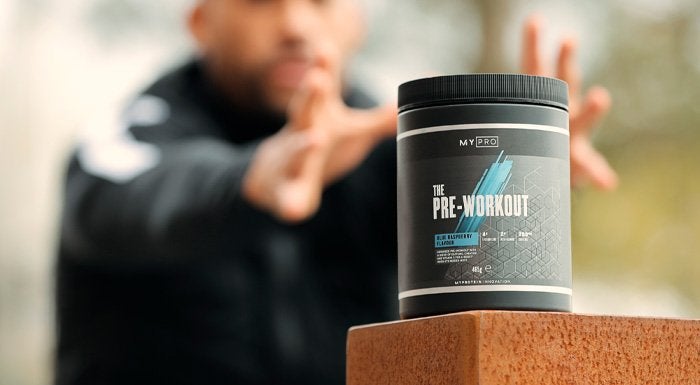 Impact EAA
Need a new gym partner? Impact EAA offers a superior blend of all nine essential amino acids, with zero calories and zero sugar to keep you on track.
Pre-workout blend
Featuring 150mg of caffeine per serving, Vitamin C, niacin, taurine and beta-alanine, the Pre-Workout Blend has everything you need to get the most out of your workouts.
THE Pre-Workout
Part of our PRO range, THE Pre-Workout blends caffeine with creatine to help you get the most out of your workout and help your muscle to grow and develop.
The Pre-Thermo
Another product from the PRO range is THE Pre-Thermo. A thermogenic pre-workout blending caffeine, L-citrulline, beta-alanine, CaloriBurn, L-carnitine and choline bitartrate to give you a boost and help you get the most out of every workout.
Creatine monohydrate powder
It's popular for a reason. Creatine Monohydrate Powder is a quick and easy way to reach your fitness goals. One of the most highly researched forms of creatine in the world — our hard-hitting creatine monohydrate powder is scientifically proven to increase physical performance, by improving overall power.
Alpha Pre Workout
Looking for the ultimate boost to your next workout? Alpha Pre-Workout increases endurance and concentration to help you make the most of all your training sessions. Our hard-hitting no-nonsense formula is packed with key pre-workout ingredients, including citrulline malate, beta alanine, and caffeine to take your training to the next level.
Take home message
There's no shortage of products on offer this Black Friday, and there's certainly no better time to stock up on all your favourites and try new launches. Whether you fancy restocking your wardrobe for winter, or you just need to restock the supplement cupboard, we've got the offer for you.
Enjoyed this article?
Our articles should be used for informational and educational purposes only and are not intended to be taken as medical advice. If you're concerned, consult a health professional before taking dietary supplements or introducing any major changes to your diet.