Black Friday 2022 is just around the corner and we're bringing our A-game.
This year we've got fantastic deals lined up across our protein, supplement, clothing and wellbeing ranges. Now's the time to stock up on your favourite protein powder, your multi-vitamins, and your next go-to gym kit.
As Europe's leading online sports nutrition brand, we've got a lot to offer in terms of quality, product diversity, and value for money – and that's before the biggest discount event of the year.
Whether you're treating yourself or looking for the perfect stocking fillers for your mates, these deals are way too good to miss.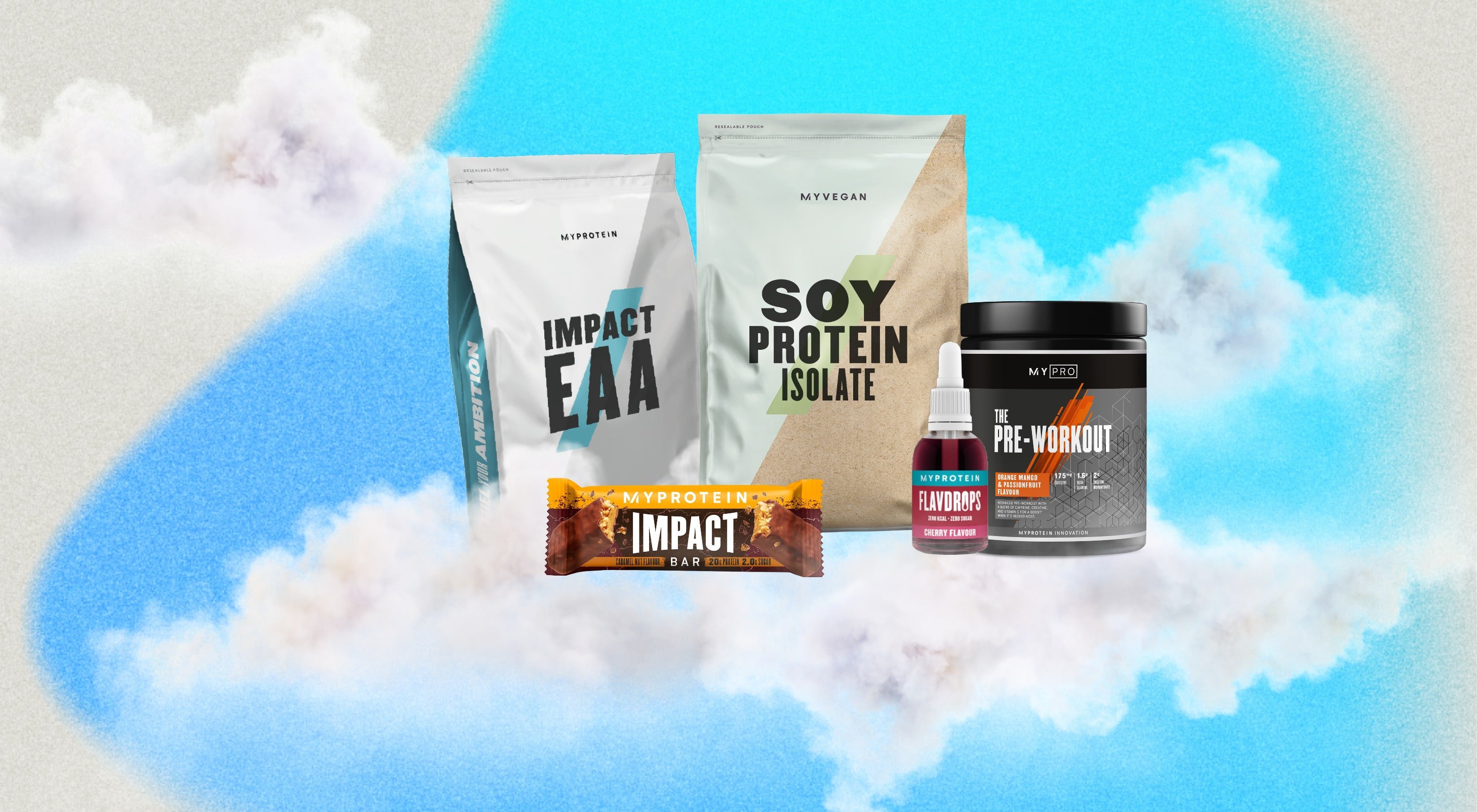 When is Black Friday 2022?
Black Friday 2022 is on 25th November, but we can't wait for the fun to start, so we'll be offering deals throughout Black Friday Week and Cyber Month. That's right — you'll be able to get amazing offers throughout November, from the first day to the last day of the month.
How much could I save on supplements and nutrition this Black Friday?
Last year on Black Friday, we went big, offering great discounts throughout Cyber Week. But this year we're going much bigger, offering you incredible discounts throughout Cyber Month. Four whole weeks of discounts, including app- and influencer exclusive discounts.
Most Popular Black Friday Products
Black Friday Whey Protein
We know what we're doing when it comes to protein — it's kind of our thing. But, with so many types to choose from, you might need some help picking the right one.
Impact Whey Protein
An old favourite for our Myprotein customers is our Impact Whey Protein. Guaranteed high-quality protein from the same cows that make your milk and cheese. And with 23g of protein per serving, the macros match the great flavour.
THE Whey
Training to be the best? Well, you need the best ingredients. It's time to fuel your training with THE Whey, our advanced tri-protein blend. Get ready to compete, dominate and win.
Packed with 25g of protein per serving, it delivers high-quality nutritionals. It's low in sugar and fat to help keep your body at peak performance. Plus, it's delicious.
Clear Whey
If you've not yet tried our Clear Whey Protein, you're seriously missing out.
Vibrant, refreshing and fruity, Clear Whey brings together great nutritionals, including 20g of protein, with a fruity formula to make for a lighter shake. And with new flavours being added all the time, the right one is just waiting for you to add it to your basket…