Can't kick those sweet-tooth cravings?
---
Don't worry, this incredible recipe from @healthy_floflo is the perfect way to enjoy a treat without the cheat. Using our brand new Vimto® Clear Whey Isolate, these homemade gummy bears have a refreshingly different, unmistakably fruity taste — with none of the sugar.
Oh, and they pack in a respectable 15g of protein per serving too, making this childhood throwback a delicious snack that legit supports your training goals.
Serves 2
Ingredients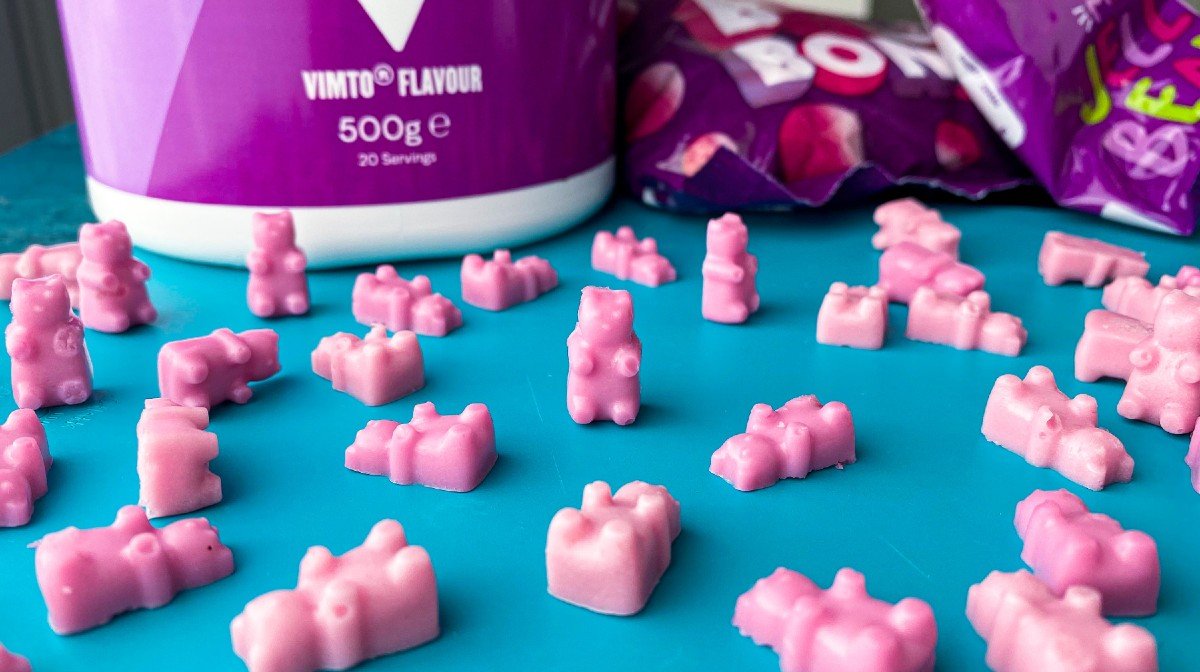 Method
Add the water and Vimto® Clear Whey Isolate to a shaker and shake until smooth and lump-free.
Pour into a pan (you may want to strain first but this isn't vital as long as you've shaken properly!) and gently start to warm over a low heat. Add the sachet of gelatine and whisk over the heat until completely dissolved.
Once dissolved, pour into a small bowl and use a pipette to fill the gummy bear mould with the Vimto® jelly mixture. Chill in the fridge for around 1 hour until firmed up, then pop out each gummy bear.
Enjoy immediately or store in an airtight container for a few days.