These sweet & sticky meatballs will have you coming back for seconds.
---
It can be easy to slip into having the same recipes on rotation, right? Well, we're serving up another incredible meal prep idea to transform your weekly routine and get you excited about lunch again. 
These juicy turkey meatballs are surprisingly simple to make, and the accompanying teriyaki sauce is perfect to add some zingy flavour without sacrificing on the macros. One of the best things about a homemade sauce is that you can control exactly what goes into it – forget all that added sugar, our Sugar-Free Syrup is the way forward. 
Complete with a side of sticky jasmine rice and crunchy tenderstem broccoli for the perfect macro-balanced meal. Oh, and a generous sprinkle of spring onions for the finishing touch, of course. 
Serves 4 
Ingredients
400 g lean turkey mince
4 tbsp. oats
2 spring onions (chopped)
1 tsp. salt
1 tsp. pepper
1 large egg
1 garlic clove (crushed)
100 ml soy sauce
150 ml water
100 ml Sugar-Free Maple Syrup
2 tsp. ginger (grated)
2 garlic cloves (crushed)
2 tsp. cornflour
240 g tenderstem broccoli (steamed)
180 g jasmine rice (cooked)
To garnish: spring onions & sesame seeds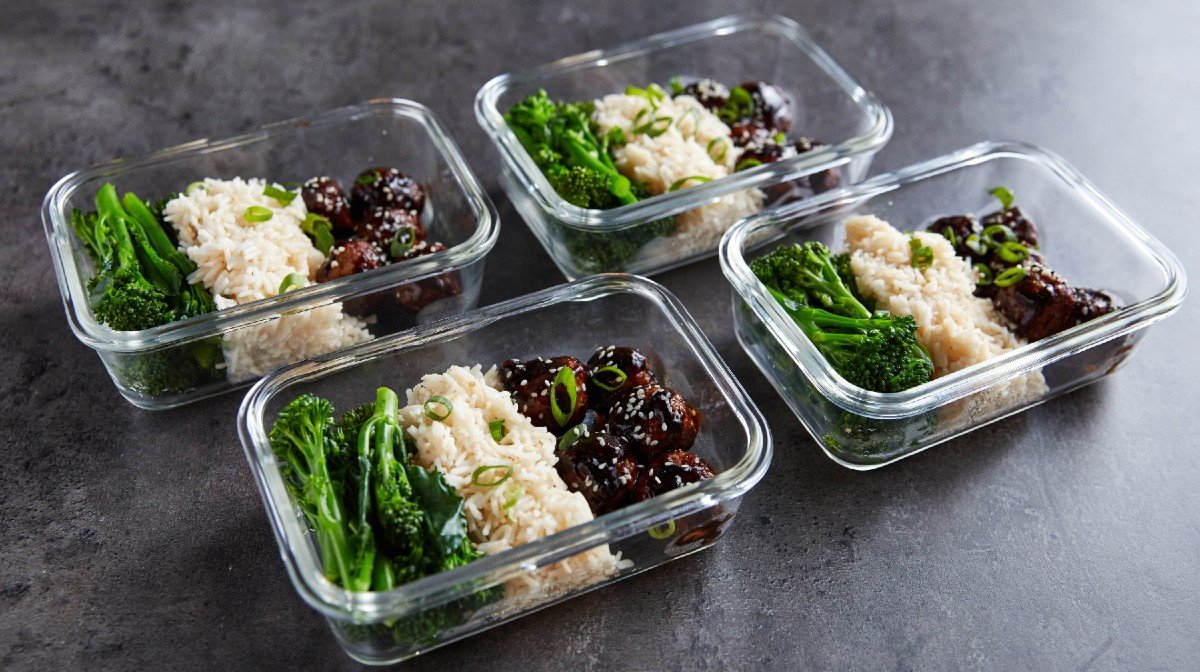 Method
Preheat oven to 200°C.

Add the turkey mince to a large bowl along with the oats, spring onions, egg, and garlic,  then season with salt & pepper. Use your hands to combine the mixture thoroughly until all ingredients are evenly combined.

With your fingers, break off a section of the meat mixture and roll it between the palms of your hands to create a smooth meatball. Place onto a lined baking tray and then repeat for the remaining mixture.

Bake meatballs in the oven for 15-20 minutes until golden brown.

Meanwhile, make the teriyaki sauce by adding the soy sauce, water, Sugar-Free Syrup, ginger, garlic, and cornflour to a non-stick pan over a medium heat. Stir continuously until all the ingredients are combined. Let bubble until the sauce has thickened.

Once cooked, remove the turkey meatballs from the oven and carefully add them to the pan with the teriyaki sauce. Stir through to coat and then turn off the heat.

In four meal prep containers, add the broccoli, rice and a portion of meatballs. Garnish with sesame seeds and chopped spring onions.