All you'll need for this protein ice cream recipe are 4 simple ingredients and a spare 30 seconds.
Make your own protein ice cream with our favourite 30-second protein ice cream recipe. It's super-healthy and only uses 4 ingredients, and can be made vegan, too!
Frozen bananas make the creamiest healthy ice cream. To freeze bananas, simply peel your bananas first, chop them in half and pop them into a freezer bag. To prevent them from sticking together when frozen, you can freeze them on a tray first without allowing them to touch, then transfer them into your freezer bag once frozen.
Looking for a spoonful of something else super tasty?
Check out our protein ice cream made in two ways with a deliciously decadent 6-layer bar. Fancy some protein with your protein? Blending up these bars makes a cookie dough-esqe ice cream like no other. The six layers of ultimate indulgence don't mean a compromise on macros either. They're low in sugar and high in protein, meaning you can pimp your protein ice cream and dig in guilt free.
Thess protein ice cream recipes are perfect for straight after a workout when your muscles need to be refuelled with protein and carbohydrates. Plus, there's no added no refined sugar to keep you counting calories.
Click to jump straight to the nutritionals.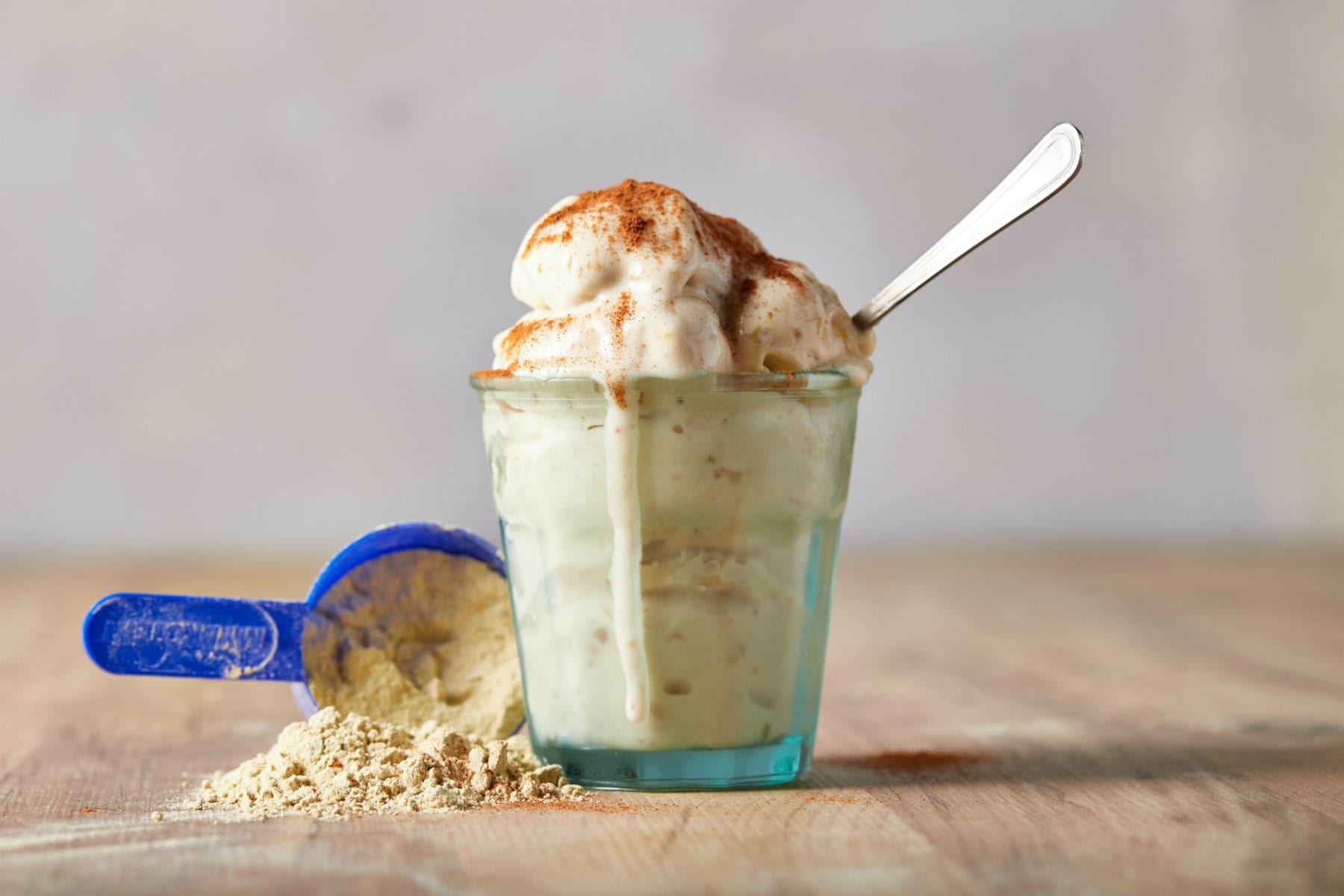 Makes: 8 servings
Banana Protein Ice Cream
Ingredients
---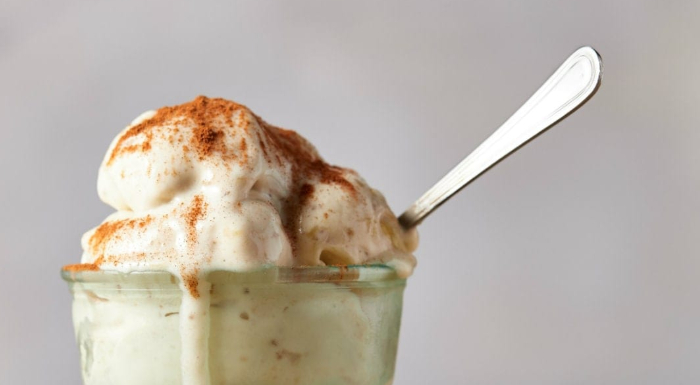 Method
---
1. First, blend all ingredients together until they're just about smooth, without overprocessing. Be careful not to overprocess the mixture as it'll begin to warm up and become too liquified, which means you won't be able to eat it straight away.
2. Next, warm a spoon under the tap, then scoop out the ice cream into a bowl and you can eat straight away.
3. Pour the remaining ice cream into a sealable Tupperware container and freeze for more servings.
4. To keep your protein ice cream creamy, mix it up every hour for the first 4 hours of freezing. You can skip this step if you like and simply thaw it out for 15 minutes every time you want some protein ice cream.
5. Top with your favourite healthy toppings like cinnamon, Cacao Nibs, blueberries or Sugar-Free Syrup.
6 Layer Bar Protein Ice Cream – 2 Ways
Ingredients
---
Method
---
1. Whisk together the Greek yoghurt, Impact Whey, vanilla extract, and cinnamon and transfer to a small loaf tin.
2. Next, blend the 6 Layer Bar up and then add that to the ice cream mixture.
3. Mix the bar into the mixture and then place the loaf tin in a freezer.
4. Freeze for at least 2 hours. Leave your ice cream to melt for a few minutes before you tuck in.