These Clear Vegan Protein ice lollies are basically summer in a snack.
---
In fact, if you close your eyes while enjoying them you can almost convince yourself you're on holiday for a second.
Made in literally a matter of minutes and with just 3 ingredients, this recipe from @healthy_floflo is a simple solution to satisfy your sweet-tooth, that you can fall back on time and time again. Even if the weather isn't quite matching up…
All you need is some watermelon, non-dairy yoghurt of choice, and a scoop of our brand new watermelon-flavoured Clear Vegan Protein. Yep, it's really that easy.
If you haven't heard about our Clear Vegan Protein range yet, you definitely need to get on that ASAP. It's perfect for a fruity, refreshing protein hit that's a great alternative to a classic, creamy shake.
Makes 4
Ingredients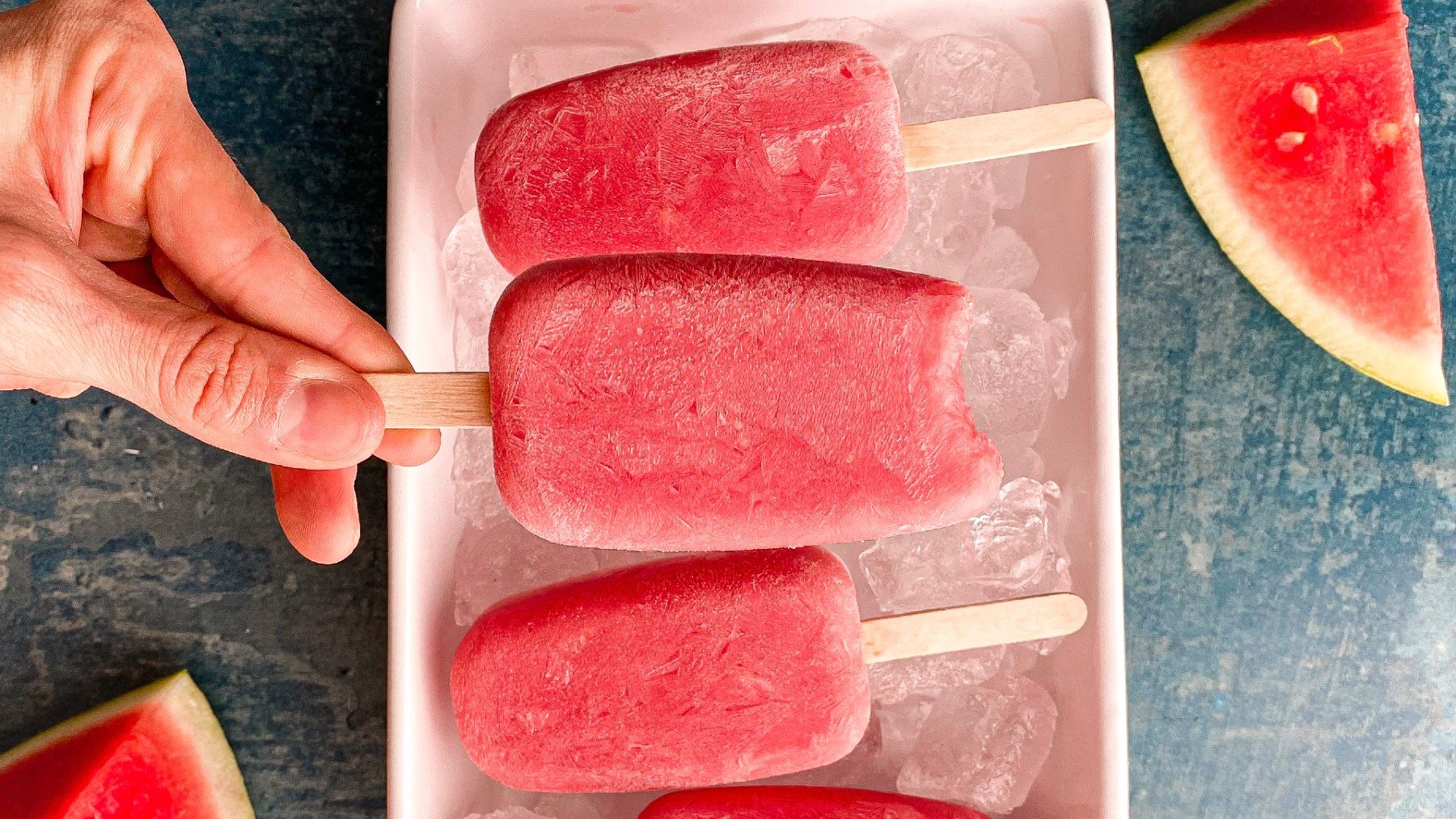 Method
1) Add all the ingredients to a small bowl and use a hand blender to blitz until smooth.
2) Pour the mixture into your ice lolly moulds and then freeze overnight.
3) Enjoy whenever you need a refreshing protein treat!