It's that time of year where we could all use a little spice in our lives.
This hearty chorizo & bean stew from Niall Kirkland is the perfect warming meal to serve up on a dark winter evening.
Packed with rich, smoky flavours and a kick of heat — it's just what you need to keep you full and feeling good. You don't have to do much to nail this dish either, it's pretty much a case of letting it simmer away on the hob until it's the perfect thickness for you to enjoy.
Serves 4 
Ingredients
1 tbsp. coconut oil
1 onion (finely chopped)
3 garlic cloves (finely sliced)
1 red pepper (finely sliced)
100g chorizo (roughly chopped)
2 sprigs of rosemary (leaves removed and chopped)
1 tin kidney beans (drained)
1 tin cannellini beans (drained)
1 tsp. smoked paprika
1 dried chilli (optional)
½ tin chopped tomatoes
4 bay leaves
1 chicken stock cube
5-2 litres of hot water
To serve: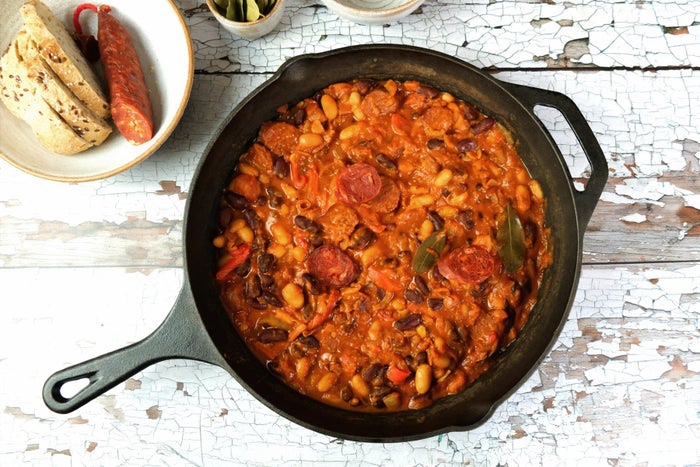 Method
In a large deep pan or casserole dish, heat coconut oil on a medium heat. Add the onion and garlic.
Fry for 5 minutes until the onions are soft, then add the red pepper. Fry for another 3-4 minutes then add chorizo slices and rosemary. Continue to fry for 5 minutes until the chorizo begins to release its juices, being careful not to burn.
Add the beans, smoked paprika, dried chilli and a large splash of water. Stir well until chorizo and beans are coated in smoked paprika, bring the pan to a simmer and cook for 5 minutes.
Add the chopped tomatoes, bay leaves, chicken stock and 1.5-2 litres of recently boiled water. Bring to a simmer then reduce to a low heat and leave to cook for 30-45 minutes, until the stew has thickened.
Serve immediately with a slice of sourdough or keep in the fridge for 2-3 days.
Try these recipes next: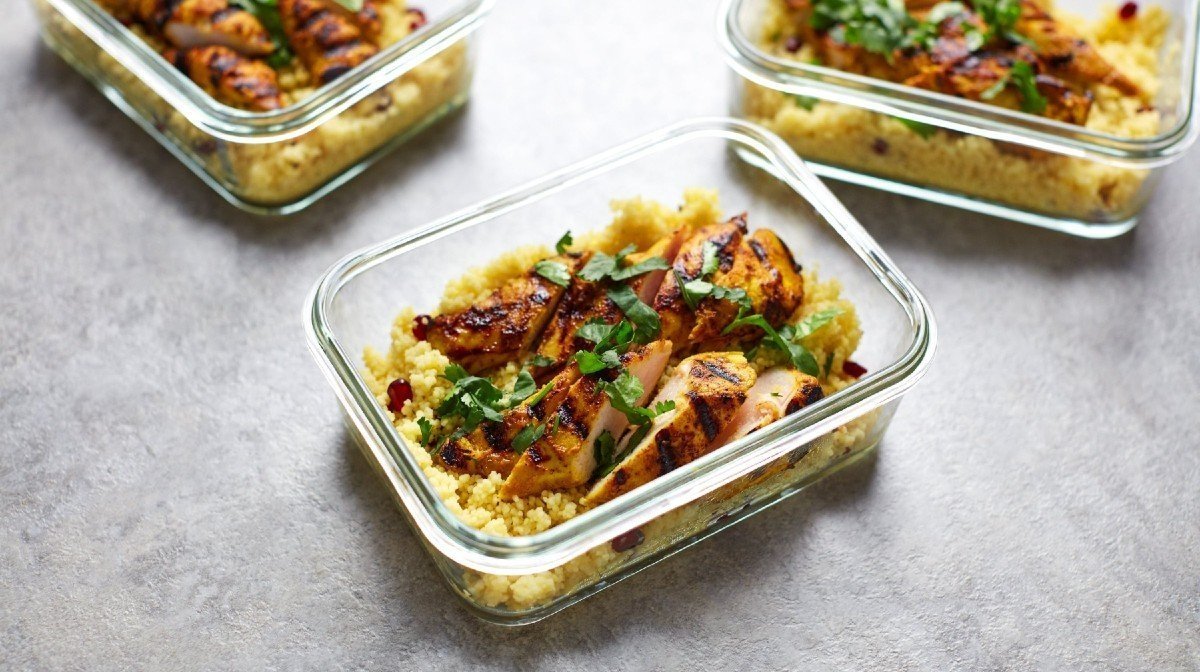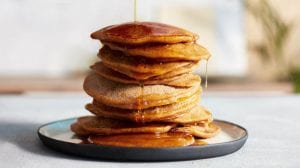 Nutritional info per serving:
| | |
| --- | --- |
| Calories | 257 |
| Total Fat | 11g |
| Total Carbohydrates | 18g |
| Protein | 13g |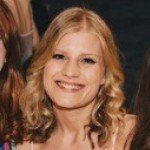 Lauren is an English Literature graduate originally from the South. She's always loved swimming, has discovered the power of weight training over the past few years, and has lots of room for improvement in her weekly hot yoga class.
On the weekends she's usually cooking or eating some kind of brunch, and she enjoys trying out new recipes with her housemates – especially since shaking off student habits, like mainly surviving off pasta. Above all, she's a firm believer in keeping a balance between the gym and gin.
Find out more about Lauren's experience here.