Zinc is a mineral with various roles in the body. It's both added to some foods and naturally available in others. Zinc is crucial for many roles in metabolic reactions, growth, protein building, wound healing, and our immune system.1 The body does not store zinc well so we have to take it in daily from our diet - or a supplement.1 Most adults need between 11-13mg per day.2 This article will present 11 foods high in zinc in order to help increase your consumption of this mineral.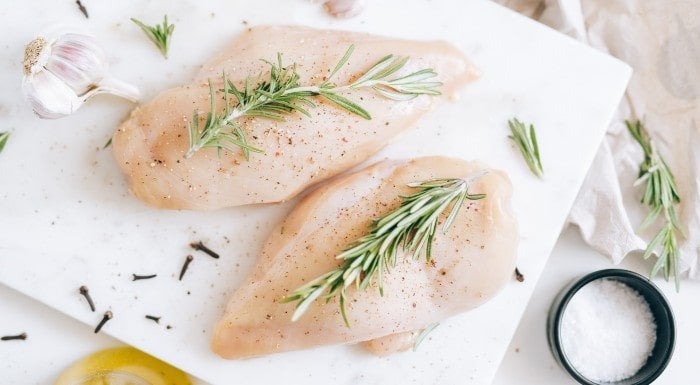 11 foods high in zinc
1. Oysters
Oysters are the food highest in zinc, though likely not the most common in most people's diets. Three ounces contain up to 74mg of zinc per serving, more than 600% of what we need in a day. Oysters are also high in protein, Omega-3s, and B-12, making them a nutritional powerhouse.
Learn more about omega-3s below...
2. Beef
Beef is a more commonly consumed source of zinc, with three ounces of chuck roast containing 7 mg of zinc per serving. High in protein and B12, beef is an excellent animal-based protein source of many nutrients.
Beef crunch wraps... need we say more?
3. Crab
Similar to oysters, crab also contains a good amount of zinc - 6.5 mg per serving. Crab is more commonly consumed and is a lean source of protein for those following a pescatarian diet.
4. Lobster
Similarly to oysters and crab, lobster is another shellfish that is high in zinc. Containing 3.4 mg per serving, lobster is a popular dish that can also help you meet your daily zinc goals.
5. Pork
For those who may be allergic to shellfish or don't eat it that often, pork is another protein source of zinc that can be easily added to your menu. Pork loin contains about 3 mg of zinc per serving, while also being high in protein and low in fat.
6. Beans
If you are looking for a vegan source of zinc, beans contain about 3 mg of zinc per ½ cup serving, similar to the amount in pork. Also packed with fibre, vitamins, and protein, beans are a great side dish or main protein source to boost your zinc intake.
Here's a yummy way to pack some more beans into your diet...
7. Fortified Cereals
If you aren't a fan of oysters and want to make sure you get some zinc in your diet, many breakfast cereals are fortified with zinc - and other important vitamins and minerals - help boost your intake. Most fortified cereals contain 25% of your daily requirement, or about 2.8 mg of zinc.
8. Chicken
Dark meat chicken contains up to 2.4 mg of zinc per 3 ounce serving, and chicken breast contains 1 mg per serving. Chicken is an excellent source of protein and very common in most peoples' diets.
9. Yoghurt
In addition to being high in calcium and protein, yogurt also contains 1.7 mg of zinc. Yoghurt is a great addition to a post-workout shake or smoothie or as a snack.
Breakfast, dessert or snack, these grilled peaches with yoghurt are a great way to boost your zinc levels...
10. Cheese
Another dairy source of zinc, cheese contains almost 1 mg of zinc per serving, helping to boost your daily total. Although high in saturated fat, cheese also contributes calcium and protein to your diet.
11. Oats
Plain oats also contain approximately 1mg of zinc per serving, making this whole grain vegan source of zinc another good option to add zinc to your diet. Alone or mixed into a smoothie, oats are a nutritious way to start your day with whole grain fibre and B vitamins.
These Apple Pie Baked Oats are the perfect way to get your oats in...
Take home message
While zinc is crucial for so many processes in our body, we likely don't think too much about how much of it is in our foods. While the variety of foods that are high in zinc contain both animal and plant based options, you can also take a zinc supplement if you're trying to makes sure you meet your daily zinc requirements.
Found this useful?
READ THESE NEXT?
Our articles should be used for informational and educational purposes only and are not intended to be taken as medical advice. If you're concerned, consult a health professional before taking dietary supplements or introducing any major changes to your diet.
Aggett, P. J., & Comerford, J. G. (1995). Zinc and human health. Nutrition Reviews, 53(9), S16.
National Institutes of Health. (2021). Zinc – Health Professional Fact Sheet. Office of Dietary Supplements. https://ods.od.nih.gov/factsheets/Zinc-HealthProfessional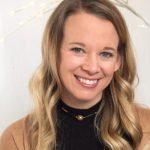 Claire is a Registered Dietitian through the Academy of Nutrition and Dietetics and a board-certified Health and Wellness Coach through the International Consortium for Health and Wellness Coaching. She has a Bachelor of Science in Biology and a Master's degree in Clinical Dietetics and Nutrition from the University of Pittsburgh.
Talking and writing about food and fitness is at the heart of Claire's ethos as she loves to use her experience to help others meet their health and wellness goals.
Claire is also a certified indoor cycling instructor and loves the mental and physical boost she gets from regular runs and yoga classes. When she's not keeping fit herself, she's cheering on her hometown's sports teams in Pittsburgh, or cooking for her family in the kitchen.
Find out more about Claire's experience here.