This simple recipe is the perfect sweet treat for a summer afternoon.
---
Niall Kirkland is serving up another delicious healthy dessert that's ideal for satisfying your sugar cravings with plenty of natural sweetness. When it comes to fruit, peaches are definitely top tier, and there's just something about smothering them with creamy yoghurt and crunchy almond flakes that we can't get enough of.
Adding a scoop of vanilla Impact Whey Protein to Greek yoghurt is one of the easiest, tastiest ways to up the protein content, too.
Serves 3
Ingredients
For the peaches:
For the protein yoghurt:
To garnish:
A handful of flaked almonds
1 tbsp. brown sugar
1 tbsp. maple syrup or Sugar-Free Syrup
Fresh mint leaves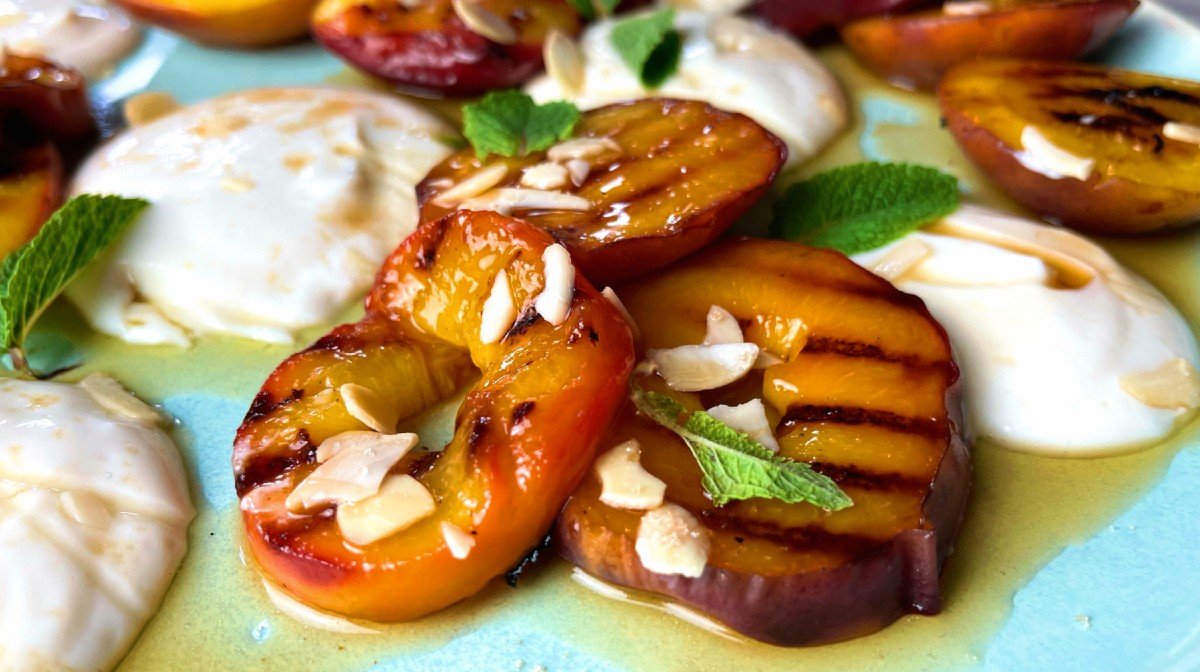 Method
First, mix together the protein and Greek yoghurt until nice and smooth.
Next, heat a cast iron griddle until very hot (you could use any type of pan, but you won't get the grilled markings if you don't use a griddle)
Cut peaches in half, remove the stones, then cut each half in half again. Lay the peach slices out onto a baking tray or chopping board and brush both sides of peaches with melted coconut oil.
Transfer 4 peach slices at a time to the hot griddle and cook for 3-4 minutes, until peaches are soft and you can see the griddle markings, then flip and cook the other side.
Serve the grilled peaches immediately with plenty of protein yoghurt and maple syrup, along with a sprinkle of flaked almonds and brown sugar if you fancy.