Testing the physical limit of his body is just another day in the office for Stan Browney. So with no prior running experience, why wouldn't he choose to run the world's hardest marathon?
To make it worth his while, Stan roped best friend Arjen in on the 'fun' and hired them a pretty cool pad for the duration of the challenge, set in a forest with what looks like endless running routes from their doorstep.
For 24 straight hours Stan and Arjen will run a mile every hour – the mathematicians among us will realise that's 24 miles – around the length of a marathon.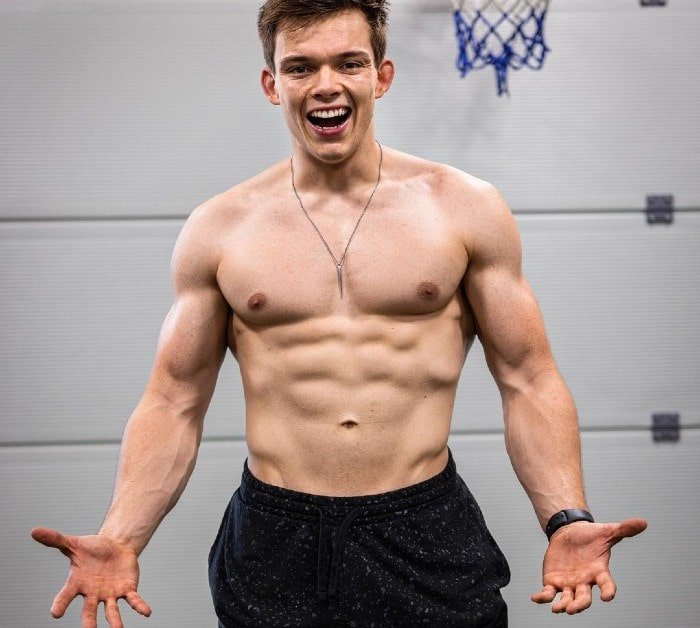 At just two hours into the challenge, with two miles under their belts it was time for some fuel. And expecting to burn a whopping 5,000 calories each, they needed it.
With daylight fast disappearing, running wasn't the only thing on their mind.
A safe route to run while it was pitch black was now top priority. Especially considering it would be dark for 12 hours and 12 miles.
By 7pm the darkness was taking hold. Run eight required flashlights and head torches.
And while blood wasn't required, it arrived nonetheless due to Stan's middle toe opening up. But the show must go on – after a dip in the hot tub of course.
10pm rolled around and the attire changed to include thermals. At least motivation increased when the run included picking up a takeaway.
Watch the guys in action:
You may have made the mistake that running one mile an hour would be easy, however proper sleep is not on the cards in this event. Staying awake consisted of playing connect four, and dreading the next run.
After a long, cold night of interrupted sleep, sore calves, soup, and dread, motivation kicked in again when the sun reappeared plus their host put together a feast for the runners.
With 24 miles under their belt, all that remained between them and completing the world's hardest marathon was 2.2 miles.
Stan and Arjen completed the final distance within the allotted 24 hours. As if it was ever in doubt…
Take home message
Do not try this at home. 24 miles in 24 hours sounds easy on paper. Reality hits different though. While Stan Browney, and best mate Arjen, didn't explicitly say they regretted it, the injuries, the exhaustion, and the looks on their faces said it all.
Another major challenge checked off for this duo – be sure to follow Stan on YouTube for more of his fitness adventures and antics.