Celebrating you — 8 million strong.
---
Peter, a Sports Science Graduate from Sussex, shares his passion for accessible fitness and body confidence.
---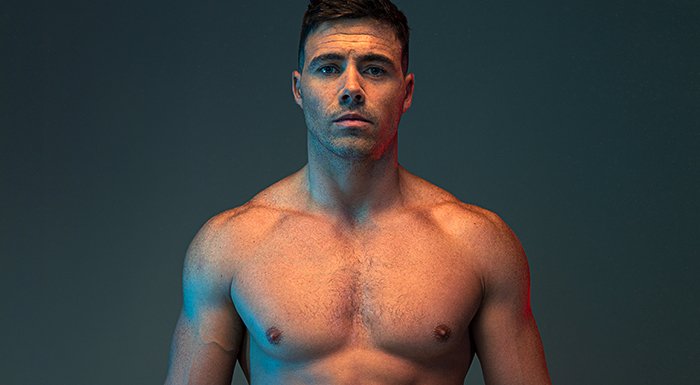 "My passion for fitness started with sports. I played rugby and football, but I picked up a couple of injuries — it was always a finger or a hand, so I turned to lifting and started off down the power lifting route.
Then, I fell in love with bodybuilding and that's what I've been doing for the past 3-4 years.
I train probably more than I should do in terms of volume, but I'm self-employed so I work on my own most of the time, so the gym is very much a social thing for me as well as a physical thing.
I like to get my session done and see who's about. That's where I have my social interactions and steer for the day.
From my coaching time, the one thing that was really obvious to me was that no two bodies are the same. What works for me wouldn't work for you and it wouldn't work for someone who's even exactly my weight and height.
Everyone's different and it took me probably 3 years to know what my body responded well to and what it didn't respond well to.
One of my favourite people is Chessie King who's actually all about body confidence and body image and it doesn't really matter what you look like as long as you're happy with what you see.
I think that's really important for the fitness industry going forward that we sort of scrape away the stereotype and accept that what's a good body for one person isn't a good body for someone else.
I'd say body dysmorphia is probably more prevalent in men than in women. Maybe that's a biased view, but the amount of people, men especially, that see a different person in the mirror.
You look at them and what you see is "wow" but that's not what they see.
I started down the Instagram route, but what you see on Instagram is a photo and a photo can be edited and a photo can change. You can't Photoshop a video in the same way.
We've started out with our YouTube channel, we're four weeks in. It's called That's The NRG. It's a fitness crossed with lifestyle YouTube that I've made with my best friends, Jermaine and Lewis.
It's all about encouraging positive energy.
We're showing people what's possible and what other people do, whether it's callisthenics, bodybuilding, or athletics, that there's an option for everybody to get involved with fitness and to enjoy it whilst they do it.
There are a lot of influencers out there that have a genuine passion for helping people. You can get a lot of good ideas from social media, but I would just say don't start at 100mph.
Start on a level that you know that you can continue at because the longer term picture is more important than the next two or three weeks.
My degree in Sports and Exercise Science really helped me to get a good understanding of the actual requirements of the body, especially around training because it's sports science rather than just biology or nutrition.
It's all relative to an athlete and how they can best recover. It gave me a really good understanding of not only training techniques, but also recovery.
---
Check out the other inspirational stories from our customers here.