Stick some carbohydrates onto a plate one hour before your HIIT session and you'll be good to go… right? Wrong. 
Fuelling your HIIT sessions takes more than just some carbohydrates. Although carbs regularly make up the bulk of our diets as they provide us with much needed energy, we need to look outside the carbohydrate "box" and think about other sources of energy if we want to feel raring to go for our HIIT workouts.  
Here's what you need to think about when it comes to putting food on your plate pre-HIIT.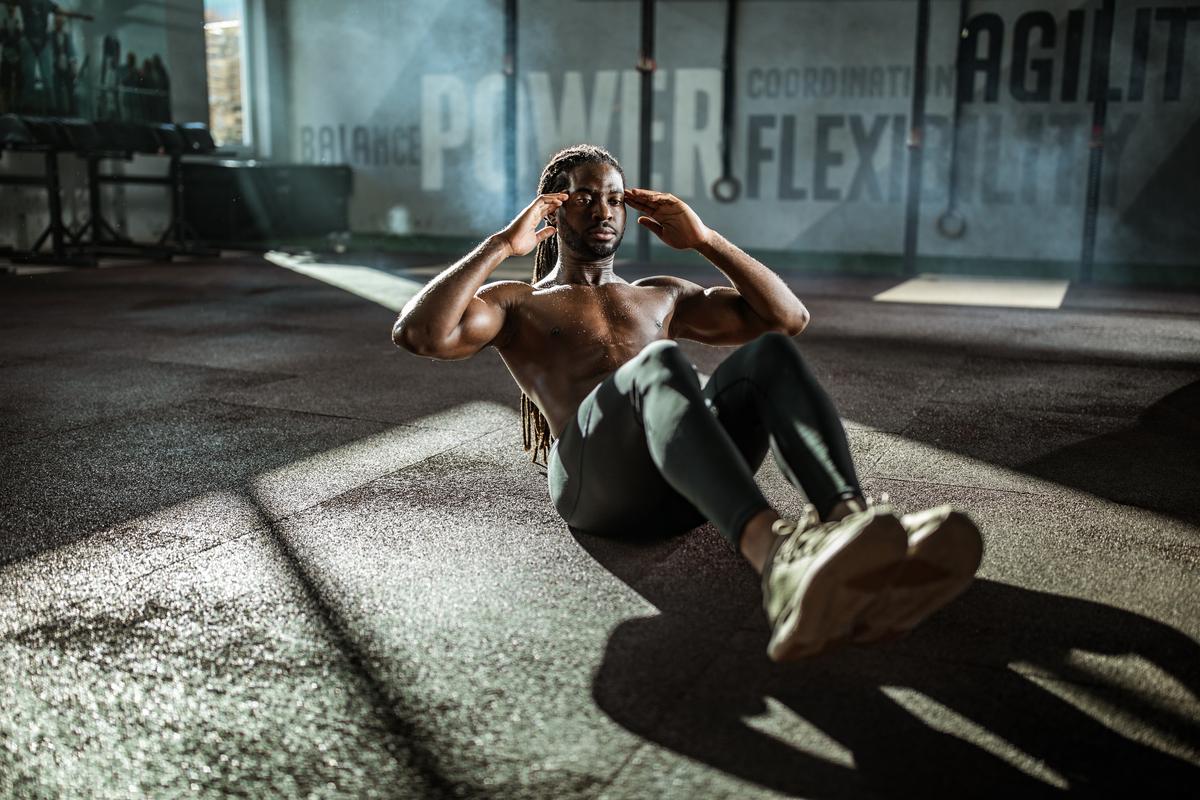 Carbohydrates
If you find that carbohydrates work well for you to provide a burst of energy for your HIIT workouts, then good news for you! Carbohydrates are our body's main source of energy. But have you considered the type of carbohydrate that you're putting into your body, whether that will keep you going after you've wiped away the sweat? 
Carbohydrates are categorised as simple or complex; the former being refined sugars like your table sugar and honey, and the latter including carbohydrates that are digested more slowly, such as a banana or wholegrain rice.  
The body breaks carbohydrates down into simple sugars, which shows the science behind why complex carbs release energy over a longer period of time than simple carbs.  
You'll benefit the most during your HIIT session if you eat a food that's rich in complex carbohydrates at least 2 hours beforehand to allow your food to digest whilst providing energy before, during and after your workout.  
If you need a quick snack just before your session then choose something small and light that's built around simple carbohydrates for a quick boost of energy.  
Protein
Protein is well known for being the muscle building macronutrient, so it's no surprise that it's on the list.  
Although HIIT workouts get the heart rate up and burn energy in a short space of time, you still use your muscles in a large capacity. Just think about those explosive burpees or box jumps, your muscles need to recover just as much as your cardio fitness levels do. 
Fats
This macronutrient has come a long way and we're glad that it's no longer the dark cloud hovering over the nutrition world.  
Fat is an essential macronutrient that provides us with essential energy that will power you through your HIIT workout when your carbohydrate-based energy stores start to run low.  
Eating foods that naturally contain fat is a good way to get healthy fats into your diet, such as nuts and seeds, avocados, oily fish and eggs.   
Fluid
We know this isn't technically something that we eat, but this doesn't mean that we can forget about our fluid intake and hydration levels. Whether you're soaked through after a session or barely sweat at all, hydration is also a key point to fuelling your body before your HIIT session. 
Flavoured water and milk also count towards your fluid intake, in addition to regular water. Our clear vegan protein is a great alternative to squash if you're looking for a macro-friendly drink that hydrates and benefits your body nutritionally.  
So what should I eat?
Let's get down to business. 
Here are some ideas to put together before your next HIIT session. Let us know if you give them a go! 
Idea #1
Wholegrain toast with your nut butter of choice, topped with sliced strawberries or your preferred berry. Feel free to drizzle some honey or our sugar free butterscotch sauce for added flavour. 
Idea #2
Top some seeded crackers with slices of delicatessen meat or cheese… or why not vary your toppings with half and half? That's the best of both worlds. If you want to skip the meat and cheese, swap for avocado and a sprinkle of seeds. 
Idea #3
Protein bars aren't just for those who lift weights, they're a great way to add extra protein to your diet while consuming a balance of all three macronutrients. It's a pretty convenient snack if you want to grab something on the go too. 
Idea #4
Mix some natural nuts and dried fruit in a bowl for a quick trail mix. Add some popcorn if you want something more substantial and to bulk out the bowl a little.  
Take home message
So, there you have it. The low down on why you need to eat a balanced diet before your HIIT session and not just eat a slice of wholegrain bread.  
The time you eat you pre-HIIT snack will depend on you and your preference, but the food you need to fuel your body with doesn't change.  
Stick to a combination of all three macronutrients with as little simple sugar as possible and you'll be feeling energised and ready to jump straight into your HIIT workout.