Finding what works for you when it comes to nutrition and fitness can take some research as well as trial and error. To make that first part easier for you, we look at some of the most interesting studies every week so that you can stay ahead of the game. 
This week we're looking at what it really takes to pass a marines fitness test and whether a urine test can reveal the best diet for your body. 
Marines training: is mental strength more important?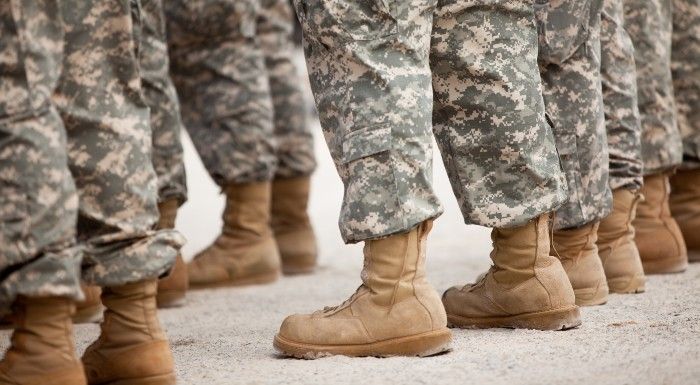 The marines are well known in the US army and around the world as some of the most highly trained military. What's also known is the gruelling training it takes to get to this level and how few actually make it. 
In fact, scientists have been working on being able to predict who is most likely to pass or fail the test by looking at physical and mental characteristics to see if they could find a correlation between them and passing.1 
When looking at a total on 121 trainee marines (of which 64 passed the course), the researchers found something they didn't expect. They found no differing physical fitness indicators between those who passed and those who failed. What they did find was a significant mental difference. 
They found that extroverted candidates with a positive and confident attitude were far more likely to succeed when compared to other trainees.  
They also found that they were able to predict when trainees would drop out based on them reporting a decrease in confidence or rise in stress or pain before a day or two before a tough exercise. 
Understanding the kind of mental state that causes drop outs from military training can potentially reduce the number of fails in the future. You could also apply this to your own training — a positive attitude may be even more powerful than we thought. 
Can this test evaluate your diet?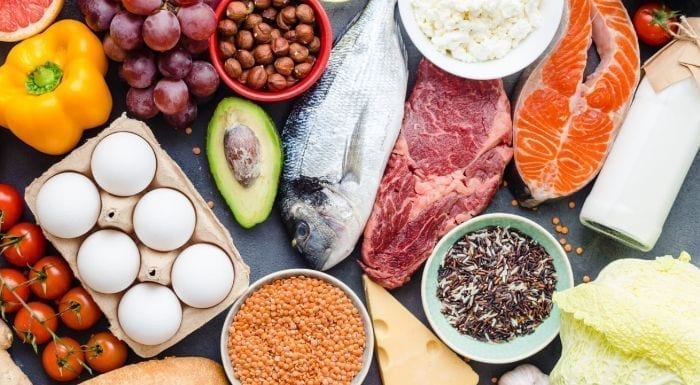 It's something that plenty of us wonder all the time — is my diet as healthy as it could be? Is it enough to fuel my goals? According to this new study, there's an easy way to figure that out.2
Scientists have analysed the urine of 1,848 people and the levels of 46 different metabolites found in it. According to the researchers, these metabolites are seen as good indicators of how good a person's diet is as they are produced as the different foods eaten are broken down in the body.  
For example, some metabolites that show up are linked with alcohol intake while others show that the person has been eating citrus fruit or red meat.  
A second study has developed a technology that can produce the unique blend of metabolites that appear in each person's urine.3 This would mean that particular advice on nutrition could be given to a person as health professionals would have more specific information on the quality of their diet. 
Foods are processed by different people in different ways and as you probably know, there's no "one size fits all" approach when it comes to getting your nutrition on point. Well, this technology might just change all that. 
Take home message
What can we take from this week's studies? Well, perhaps to stick to a strict physical regimen, we need to train our minds as well. Does a positive outlook make you more likely to train? Try it for yourself. 
Also, when it comes to nutrition, there are more variables out there than you might think — including you. It may take some trial and error, or even professional help, but it'll be worth it in the end. 
Enjoy reading these studies?
READ THIS NEXT:
Our articles should be used for informational and educational purposes only and are not intended to be taken as medical advice. If you're concerned, consult a health professional before taking dietary supplements or introducing any major changes to your diet.
1. Saxon, L., DiPaula, B., Fox, G. R., Ebert, R., Duhaime, J., Nocera, L., … & Sobhani, M. (2020). Continuous Measurement of Reconnaissance Marines in Training With Custom Smartphone App and Watch: Observational Cohort Study. JMIR mHealth and uHealth, 8(6), e14116.
2. Posma, J. M., Garcia-Perez, I., Frost, G., Aljuraiban, G. S., Chan, Q., Van Horn, L., … & Nicholson, J. K. (2020). Nutriome–metabolome relationships provide insights into dietary intake and metabolism. Nature Food, 1-11.
3. Garcia-Perez, I., Posma, J. M., Chambers, E. S., Mathers, J. C., Draper, J., Beckmann, M., … & Frost, G. (2020). Dietary metabotype modelling predicts individual responses to dietary interventions. Nature Food, 1(6), 355-364.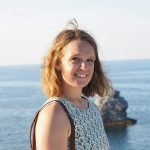 Evangeline has taken part in competitive sports since a young age. As a qualified RYA Dinghy Instructor, she understands the importance of proper nutrition for fuelling extreme and endurance sports, especially due to her experience in Team GBR Squads and captaining and coaching her University first team.
In her spare time, Evangeline loves running – especially marathons. On the weekends, you'll find her taking on water sports or hiking up a hill. Her favourite evenings are spent taking on a HIIT session or squats in the gym before digging into some spicy food and a ton of vegetables – yum!
Find out more about Evie's experience here.