The ketogenic diet is a high fat, low carbohydrate diet. It involves eating less than 50g carbohydrates a day to force your body into a state of ketosis. Ketosis is where your body isusing fat as the main fuel. This article includes a range of low carb snacks you can incorporate into your keto diet.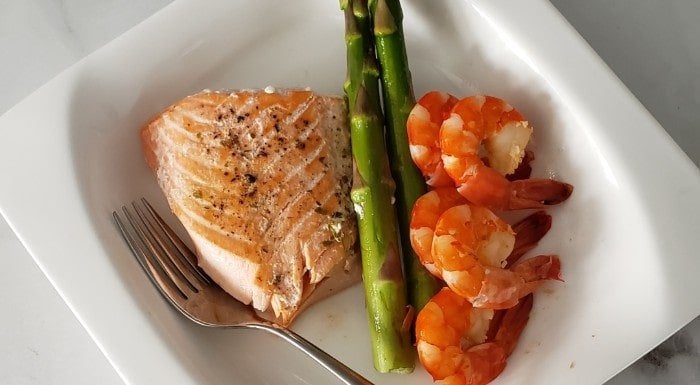 Fruits 
Fruits are great source of micronutrients with a range of different vitamins and minerals to keep us healthy. Eating a wide variety of fruit is good way to ensure your diet has a diverse range of micronutrients.
However, if you're following a ketogenic diet you'll have to be careful which fruits you choose as some contain more sugar than others. 
Avocado 
Watermelon 
Strawberries 
Blackberries 
Raspberries 
Blueberries 
Watermelon 
Lemons 
Peaches 
Cantaloupe
Tip 
Try to avoid fruits which are high in sugars, such as bananas, which contain 15g sugar per serving.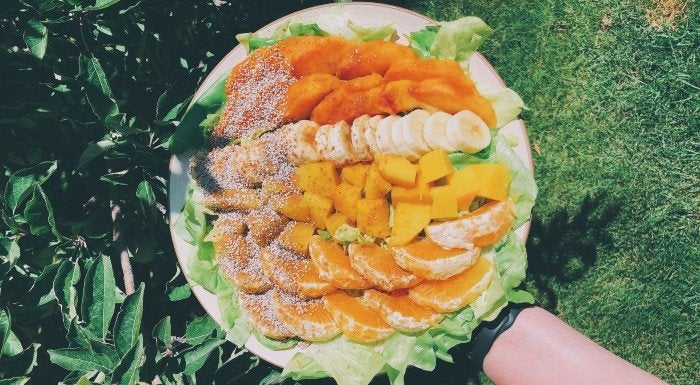 Vegetables 
As with fruits, its important to eat a wide range of vegetables to increase the nutrientdiversity of your diet. If you're following a ketogenic diet though some vegetables may be more suitable than others. Specifically, low carb, low starch options would be best. These include: 
Asparagus 
Cauliflower 
Broccoli 
Green beans 
Kale 
Cucumber 
Spinach 
Tomatoes 
Olives 
Peppers 
Lettuce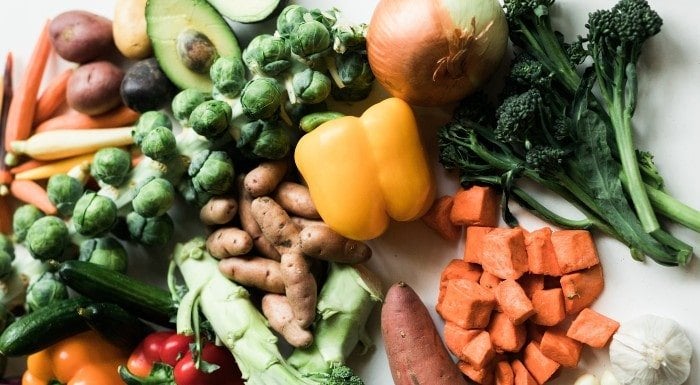 Dairy 
Diary is a great source of calcium which plays a role in a number of your body's key functions including muscle contraction and maintaining bone health. Diary can also be a good source of protein – especially casein.
Some dairy contains more sugar or carbs than others. Here's the suitable dairy options when going keto:
Greek yoghurt 
Feta cheese 
Cottage cheese 
Cheddar cheese 
Halloumi 
Butter 
Parmesan cheese 
Swiss cheese 
Camembert 
Brie 
Mascarpone 
Crème fraiche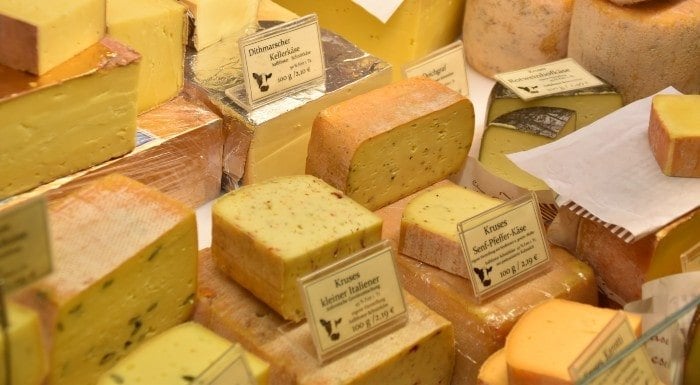 Meats, Poultry and Fish 
Meat, poultry and fish are all high in protein and low in carbs and are the main staples of a ketogenic diet. Most meat, fish and poultry options will fit into a keto diet.
Whilst your protein will most likely be high with a ketogenic diet, our Keto Protein Powder may provide some variety and make for an easy post workout snack. 
Chicken 
Beef 
Pork 
Lamb 
Cod 
Salmon 
Haddock 
Tuna 
Sardines 
Prawns 
Squid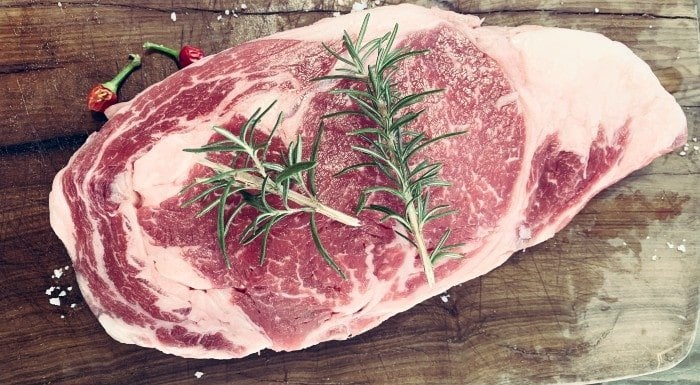 Nuts 
Nuts are high in fat and low in carbs which make them a great snacking option on a ketogenic diet. They also include a range of important vitamins, minerals, antioxidants and fibre. Here's a list of your nut options: 
Pecans 
Brazil nuts 
Macadamia nuts 
Walnuts 
Hazelnuts 
Peanuts 
Pine nuts 
Almonds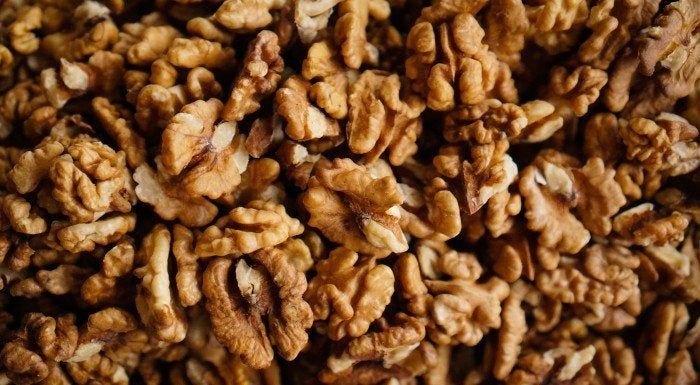 Grains and Pulses 
Following a ketogenic diet your pulses and grain options are pretty limited as these tend to be quite high in carbohydrates. Grains and pulses need to be eaten in small amounts to ensure you don't exceed the 50g of carbs permitted. If you do eat them, make sure to have high fibre options. These include:
Lentils (20g carbs and 8g fibre per 100g) 
Peas (11g carbs and 6g fibre per 100g) 
Kidney beans (14g carbs and fibre 9g per 100g) 
Black beans (22g carbs and 9g per 100g)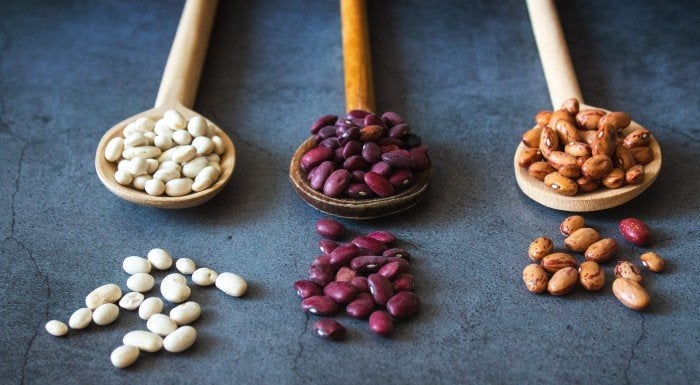 Keto Snack Recipes 
Ingredients:
2 eggs 
150ml almond milk 
1 tsp. coconut oil 
Optional toppings:  
Ingredients:
50g smooth almond butter
Crushed walnuts
These peanut butter and jam sandwich cookies are super low carb and high protein whilst being insanely tasty. The perfect pick-me-up.
Ingredients:
For the cookies: 
1 scoop Impact Whey Protein (Peanut Butter) 
1 egg 
For the jam filling: 
Nutritional Facts Per Serving
142kcal
 

 

% Daily Value *

 

Total Fat

 

9.6g

 

15%

 

Total Carbohydrates

 

2.5g

 

1%

 

Protein

 

9.1g

 

18%

 
These low carb, high protein chocolate orange brownies are a perfect afternoon treat.
Ingredients:
125g high-quality dark chocolate orange 
3 eggs 
100g maple syrup 
100g almond flour 
1 squirt FlavDrops (Vanilla) 
A pinch of sea salt 
Zest of 1 orange 
50g 100% Coconut Oil (melted) 
Nutritional Facts Per Serving
108kcal
 

 

% Daily Value *

 

Total Fat

 

7.2g

 

11%

 

Total Carbohydrates

 

9.7g

 

3%

 

Protein

 

4.2g

 

8%

 
Kale Chips
Ingredients:
100g chunky chopped kale 
2 tbsp. extra-virgin olive oil 
Method:
1. Heat oven to 150C/130C fan/gas 2 and line 2 baking trays with baking parchment. Wash the kale and dry thoroughly.
2. Place in a large bowl, tearing any large leaves into smaller pieces.
3. Drizzle over the oil, then massage into the kale. Sprinkle =some sea salt, mix well, then tip onto the trays and spread out in a single layer.
4. Bake for 18-22 mins or until crisp but still green, then leave to cool for a few mins.
Ingredients:
300g sweet potato (peeled and cubed) 
2 tbsp. maple syrup 
2 scoops Impact Whey Protein (Vanilla) 
25g high-quality cocoa powder 
½ tsp. baking powder 
Chocolate chips (optional) 
Nutritional Facts Per Serving
126kcal
 

 

% Daily Value *

 

Total Fat

 

6g

 

9%

 

Total Carbohydrates

 

10g

 

3%

 

Protein

 

6.7g

 

13%

 
Looking for more keto information?
READ THESE NEXT:
Our articles should be used for informational and educational purposes only and are not intended to be taken as medical advice. If you're concerned, consult a health professional before taking dietary supplements or introducing any major changes to your diet.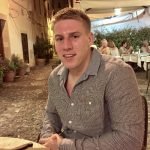 Liam is a certified sport nutritionist with the International Society of Sport Nutrition and is enrolled on the British Dietetics Association's Sport and Exercise Nutrition register. He has a Bachelor's of Science in Sport and Exercise Science and is graduate of the ISSN Diploma in Applied Sport and Exercise Nutrition.
Liam is an experienced personal trainer, helping clients reach their health and fitness goals with practical, evidence informed exercise and nutrition advice. In his spare time Liam has competed in numerous powerlifting competitions and enjoys hill walking, football and expanding his recipe repertoire in the kitchen.
Find out more about Liam's experience here.