Building muscle is easier for some than others. If you're one of the unfortunate ones who finds it tricky, this article here to help. If you're doing everything you can but you're not gaining muscle, here's some reasons why it's not working…
Too Eager? Jump Straight to: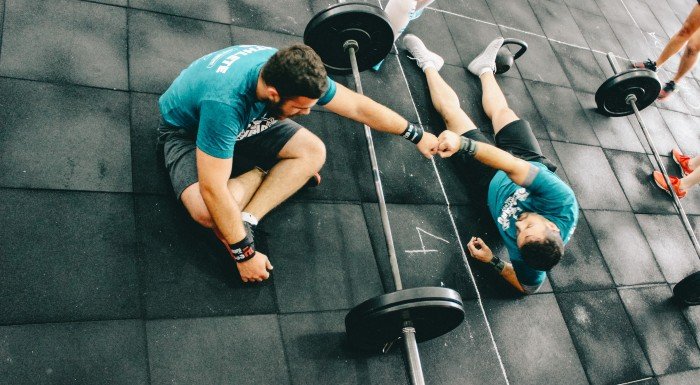 6 Skinny Guy Mistakes When Trying To Grow Muscle:
If you're putting in plenty of effort, regularly showing up to the gym and you're still not building muscle, it's possible you are making some common mistakes. The section below will help you avoid these and allow you to go from skinny to muscular.
 1.

You're not eating enough

Building muscle requires energy. If you are not eating enough, you are not providing the body with the energy it needs.

Whilst it may be possible to gain a small amount of muscle in a calorie deficit, the textbook guidelines recommend a daily calorie surplus between 250-450kcals.

So get cooking with some of our key ingredients for a muscle building meal plan.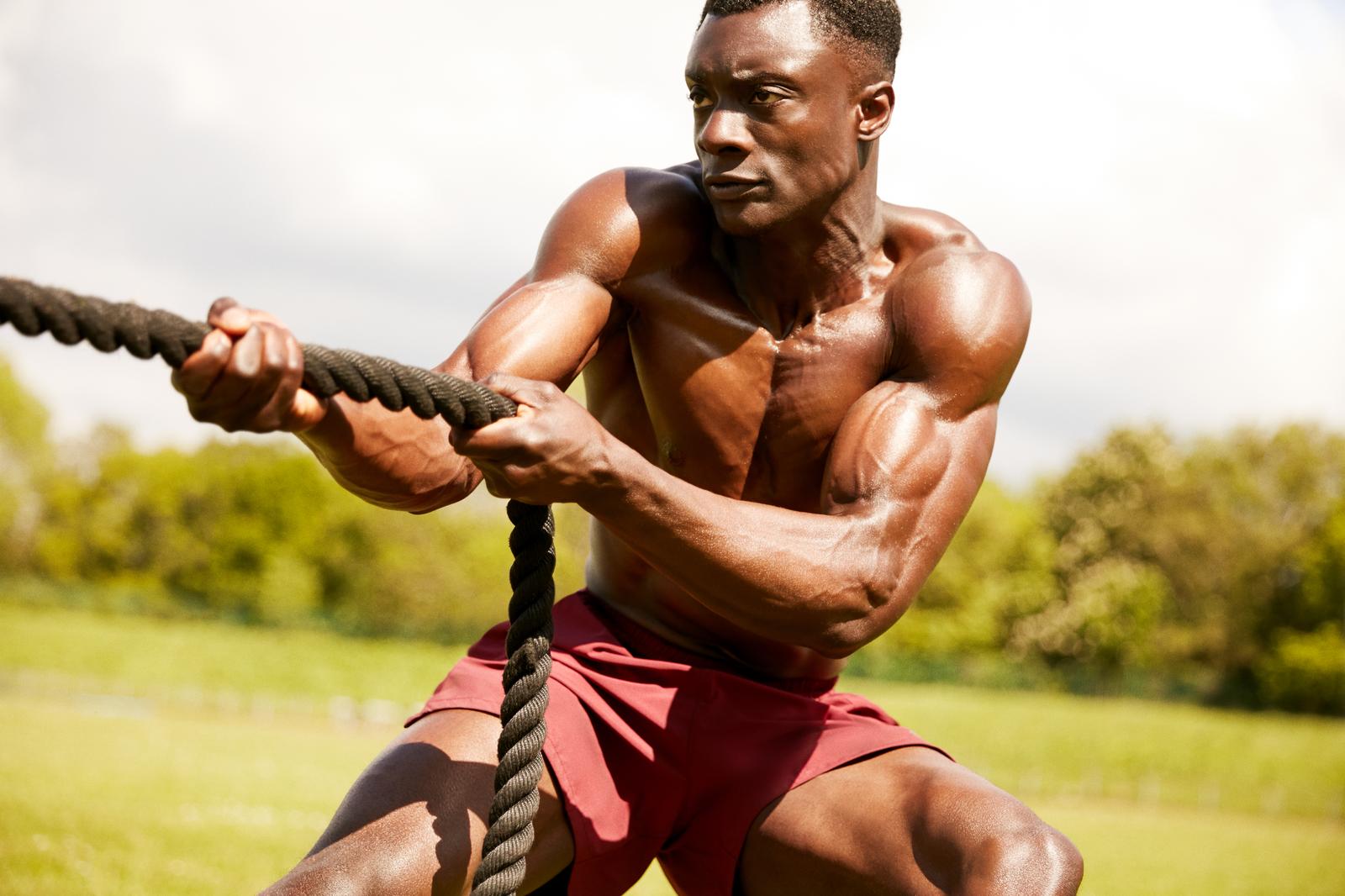 The foods you need to really build muscle.
 2.

You're not getting your protein intake right

Protein and amino acids are the building blocks of muscle and it's essential you get your protein intake right when looking to add muscle. If you are not in a calorie deficit, the optimal protein intake for muscle gain is 1.6g/kg/d. Eating below this may not provide enough to build new muscle.

Similarly, eating above this has been shown to have no additional benefit when it comes to muscle gain and the calories may be better used in the form of carbohydrates.  

Protein also has the highest satiety response (feeling of fullness) of each of the three macronutrients so if you struggle to eat enough food to build muscle, eating too much protein may make it harder for you to get the calories in.

This lean, high protein pasta recipe should help you out.
3. You are not eating protein regularly enough
Your body goes through a continuous period of muscle protein turnover with periods of muscle protein breakdown and muscle protein synthesis. When protein synthesis exceeds protein breakdown you will build muscle. 
If you are not eating protein regularly throughout the day, or miss important meals such as breakfast, your period of muscle protein breakdown will be extended. This will make it harder to build muscle. 
It's recommended you consume protein at regular intervals with every 3-4 hours being best, so it's important to have some quick protein snacks on hand.
Try out these high protein snacks the next time you feel peckish.
4.

You're not eating enough carbs

Carbohydrates are a critical fuel source for high intensity exercise such as resistance training. They will help you get the most out of each training session and allow you to get those all-important sets and reps out which may make all the difference to your long-term progress. 

Additionally, carbs post workout will help you recover. Opt for high GI carbs post workout as they will replenish your glycogen stores faster.

Try our fajita pasta recipe to spice up your usual dinner.
5.

You're not giving it enough time

Building muscle takes time and setting realistic expectations will stop you from getting disheartened and unmotivated. Due to genetics, some people just build muscle quicker than others. 

Typically, the maximum amount of muscle gain, without fat mass, is approximately 0.5-1kg a month. Whilst it might be frustrating that you're not gaining mass as quickly as others, staying patient and sticking to the fundamentals of good quality resistance training alongside the right nutrition plan will give you everything you need. 

If you're looking for more guidance on how quickly you can build muscle, this article can help.
6.

You're not sticking to a plan

As it takes time to build muscle, consistency is vitally important. Alongside this, so is progressive overload. Sticking to a well-designed resistance training program, with a nutrition plan devised to support it, will allow you to maintain consistency and continually progress.
How Can Skinny Guys Bulk Up?
Following the fundamentals of resistance training, nutrition and recovery will help build muscle.
We've outlined these key muscle building components, and how you can kickstart your muscle building journey.
Nutrition
Make sure you're getting enough 
high-quality
 protein at regular intervals.
Protein is essential for building muscle. Choose protein sources high in essential amino acids such as meat fish and dairy. Aim for a daily intake of 1.6g/kg with doses every 3-4 hours.
For all the veggie muscle builders, chickpeas and lentils are brilliant meat-free alternatives for a protein hit at lunch and dinner.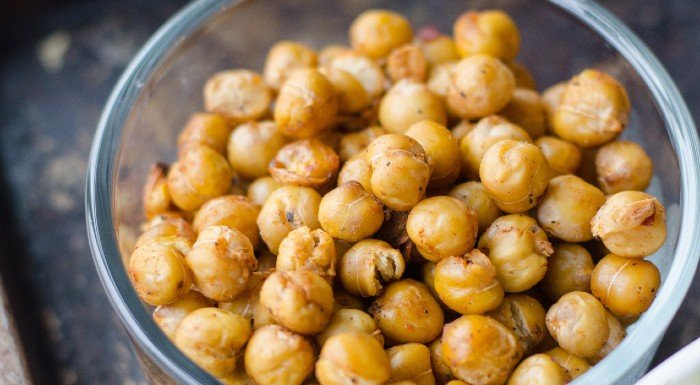 Carbohydrates are important as a fuel source, for 
recovery and
 for calories.
Carbohydrates are a key fuel source during high intensity and will help you recover from a demanding training session. 
Carbs do not have the same impact on satiety as protein so including carbs in your diet will make it easier to hit the calories needed.
If you're looking for a delicious way to get some carbs in, try our Hasselback Potatoes.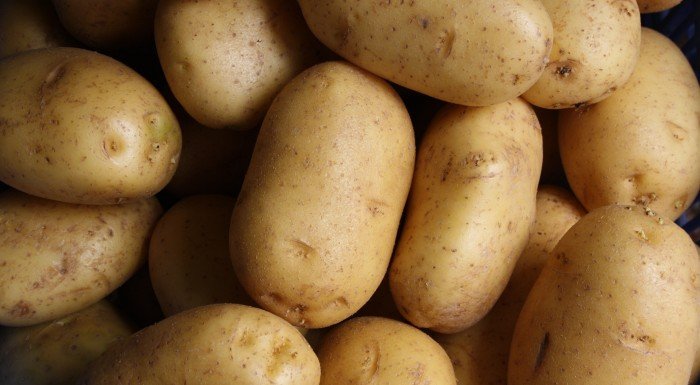 Fats are important for hormone production and will add calories to your diet.
Eating a low-fat diet has been shown to reduce testosterone levels which may affect your capacity to build muscle. Of each of the three macronutrients, fat has the highest number of calories per gram with 9kcals compared to 4kcals in both carbs and protein. 
Healthy sources include avocados, oily fish and coconut oil. Try our Salmon Pesto Tray Bake if you're in need of some inspiration.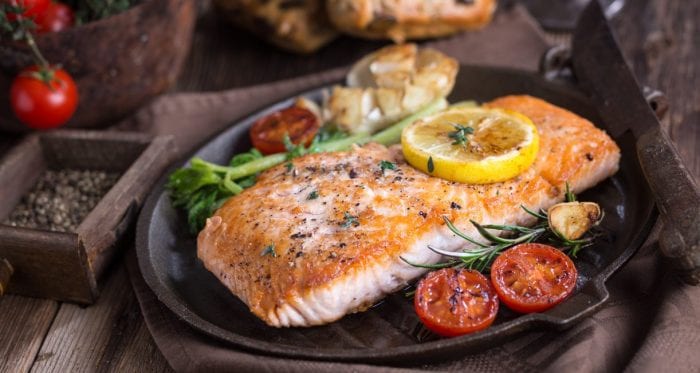 Supplements
Whey Protein
Whey protein is a high-quality source of protein with a high amount of essential amino acids and a fast digestion rate. Supplementing whey protein is a convenient way to increase your daily protein intake.
Our Whey Isolate is the perfect all-round protein, and if you're veggie, our Soy Isolate is a great alternative.