Iron is a mineral found naturally in many foods, added to some other foods and is also widely available in supplements. It is important we consume enough iron in our diets as it is involved in the production of haemoglobin and supports the transfer of oxygen through the body.1 It is also important for muscle metabolism and maintenance of healthy connective tissue. Healthy adult men need about 8.7mg of iron per day, while women of childbearing age need about 14.8mg.
Iron is found widely in both plant and animal foods. However, the types of iron contained in each differ. Plant- based foods contain only non-heme iron while animal foods contain both heme and non-heme iron.2 Of the two types, heme iron is more easily absorbed by the body. Here are 13 iron-rich foods you can include in your diet if you want to increase your iron consumption.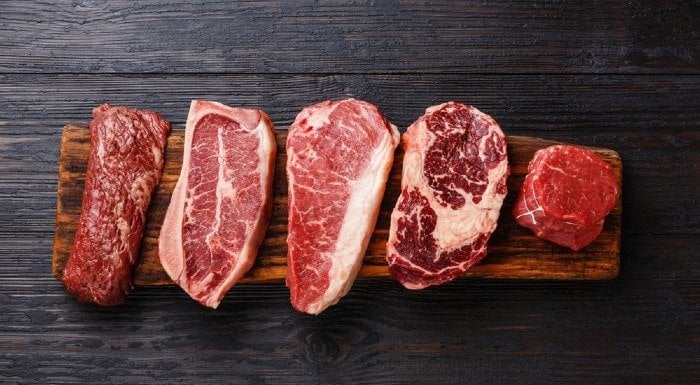 13 Foods High in Iron
Fortified Cereal
Breakfast cereals are popular foods that often have nutrients added to them through fortification. Because iron is such an essential nutrient, many breakfast cereals contain enough iron to reach the recommended daily intake, with corn flakes containing up to 19.4mg of iron per 100g.
Oysters
Oysters are very high in iron, containing 5.11mg per 100g. They are also high in vitamin B12, containing more than twice your daily needs. B12 is crucial for a healthy metabolism, and it can be difficult to get enough from common food sources.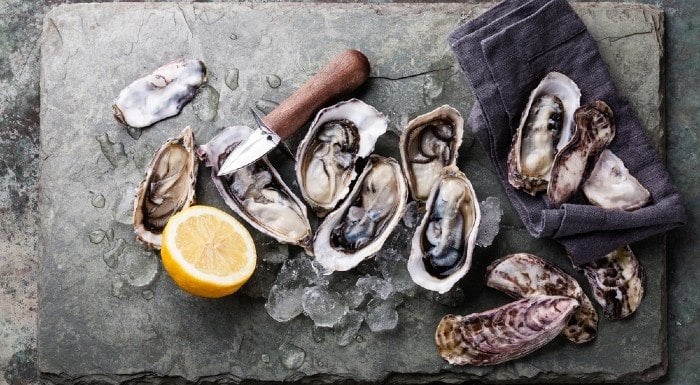 Haricot Beans
Haricot beans contain up to 4.93mg of iron per 100g when cooked. Also a source of complex carbohydrates, protein and fibre, beans are a nutritional powerhouse and essential in many plant- based diets.
Dark Chocolate
One of the more indulgent options to meet your daily iron intake, 100g of high-cocoa dark chocolate has 11.9mg of iron. Dark chocolate is also lower in fat and sugar than milk chocolate, making it surprisingly nutritious for a sweet treat.
Beef Liver
Beef liver is one of the foods highest in iron, with 4.9mg in 100g of beef liver — a significant contribution to the daily intake. With three times the amount of B12 needed in a day, as well as 20.4g of protein and plenty of vitamin A, beef liver is densely nutritious.
Lentils
If you follow a plant- based diet, cooked lentils are another iron-rich option with 3.3mg of iron per 100g serving. Lentils are also high in fibre, protein and potassium, as well as B6 to help support metabolism.
Spinach
The leafy greens of spinach are higher in iron than other greens like kale, contributing 3.6mg of iron in 100g of cooked spinach, and 100g of raw spinach contains about 2.7mg of iron. Spinach contains a lot of water, so it becomes more nutrient dense when this water evaporates during cooking. It is also a good source of antioxidants as well as many other vitamins.
Tofu
Tofu is a popular plant-based protein source, and it also contains 6mg of iron per 100g. With 10g of protein and only 85 calories, tofu is a good meat alternative to help hit your macros even if you aren't a vegetarian or vegan.
Kidney Beans
Like haricot beans, kidney beans are another good source of iron for people following plant-based diets. With 2.9mg iron in 100g of kidney beans, you'll also get 8.7g of protein and 7.4g of fibre to keep you feeling full.
Sardines
Sardines are a good store cupboard source of iron, with 2.9mg per 100g. Easy to eat on the go or a nice addition to salads and other dishes, sardines are also packed with protein, providing 24.6g in just 100g, while containing only 208 calories.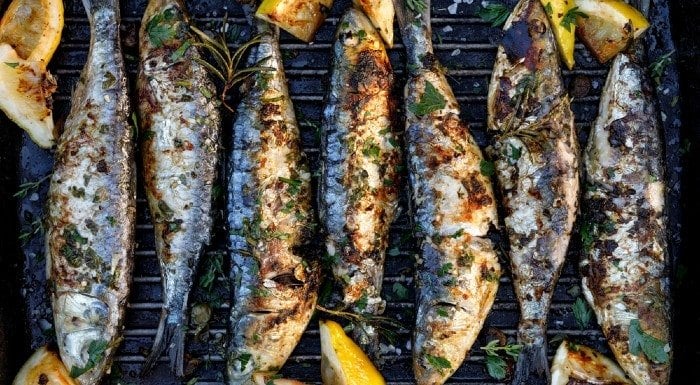 Chickpeas
When cooked, 100g of chickpeas provide the same amount of iron as 100g of sardines (about 2.9mg). So if you aren't a fan of putting sardines on your salad or toast, you can always opt for chickpeas instead. Chickpeas also contribute about 9g of protein and 7.6g of fibre in a 100g serving.
Sundried Tomatoes
Sundried tomatoes have very little water content, making the nutrients more concentrated than regular tomatoes — 100g of sundried tomatoes can provide 9mg of iron — so adding sundried tomatoes to your salad is one way to boost iron content, as well as vitamin C and flavour.
Beef
Beef is just one of many dietary sources of iron, containing 3mg of non-heme per 100g. Including lean beef in your diet is also a good way to boost your protein intake.
Take Home Message
Iron is essential for many body functions and low levels can negatively affect your health, energy levels and your performance in the gym. Eating more of the foods mentioned in this article should help you to increase your iron intake, but it may also be worth taking in supplement form. If you don't think you're consuming enough iron and would like more advice, consider speaking to your doctor.
Enjoy this article?
READ MORE HERE:
Our articles should be used for informational and educational purposes only and are not intended to be taken as medical advice. If you're concerned, consult a health professional before taking dietary supplements or introducing any major changes to your diet.
Abbaspour, N., Hurrell, R., & Kelishadi, R. (2014). Review on iron and its importance for human health. Journal of research in medical sciences: the official journal of Isfahan University of Medical Sciences, 19(2), 164.
FAIRWEATHER-TAIT, S. J. (1989). Iron in food and its availability. Acta Paediatrica, 78, 12-20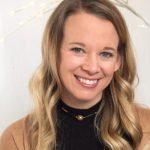 Claire is a Registered Dietitian through the Academy of Nutrition and Dietetics and a board-certified Health and Wellness Coach through the International Consortium for Health and Wellness Coaching. She has a Bachelor of Science in Biology and a Master's degree in Clinical Dietetics and Nutrition from the University of Pittsburgh.
Talking and writing about food and fitness is at the heart of Claire's ethos as she loves to use her experience to help others meet their health and wellness goals.
Claire is also a certified indoor cycling instructor and loves the mental and physical boost she gets from regular runs and yoga classes. When she's not keeping fit herself, she's cheering on her hometown's sports teams in Pittsburgh, or cooking for her family in the kitchen.
Find out more about Claire's experience here.