We know that meditation, runs and cold showers can help manage and reduce stress. What about chocolate though?
Well, it's not as odd as you might think: the food we put inside us has deeper effects than we might realise. Avocados, salmon and chocolate all have anti-stress properties that you can whip out when life gets a little too much.
Avocados, B-vitamins, and Magnesium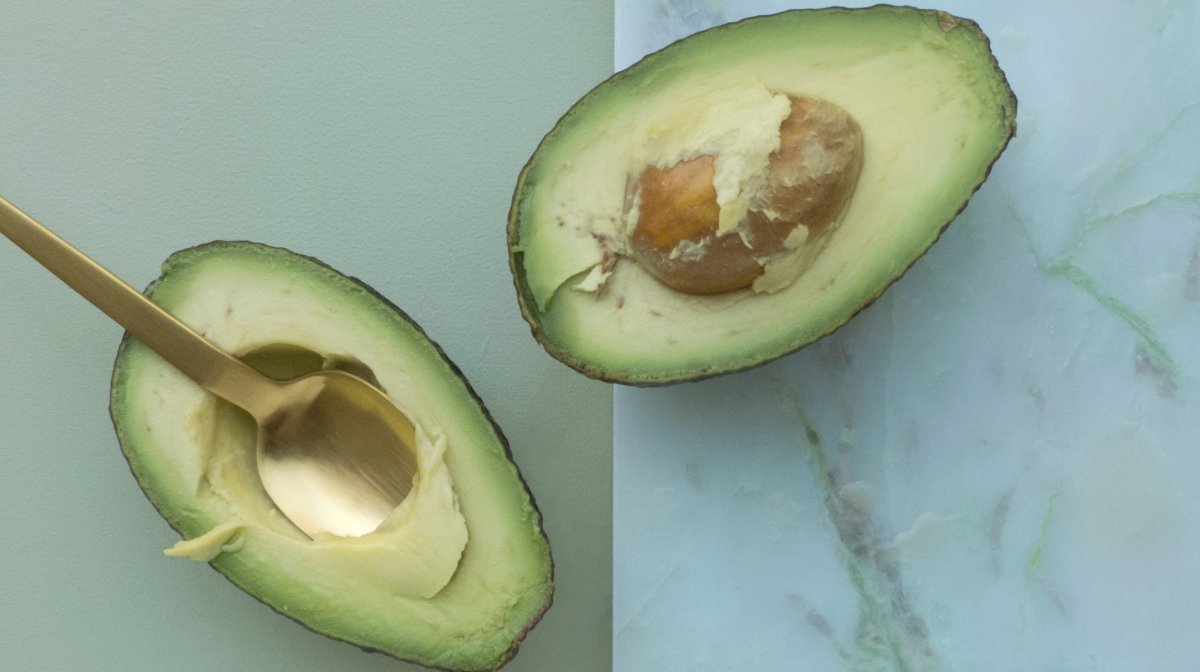 Avocados are a superfood for both mind and body.
Avocados give you stress-relieving B vitamins that could help to lessen anxiety. Vitamin B3 helps with the synthesis of serotonin (which helps with feelings of wellness and lessened anxiety), and avocados give you 18% of your daily intake along with many other mood balancing B-vitamins.
It also has a good amount of magnesium. Magnesium is shown to be an effective stress-buster, decreasing anxiety and stress levels. People who have deficiencies in magnesium, for example, have worse symptoms of physiological and perceived anxiety.1
Your average avocado gives you 58mg of magnesium, so 15% of your recommended daily intake. Another stress-busting benefit of avocados is their Omega-3 levels, so it really is a fantastic all-rounder.
Salmon and Omega-3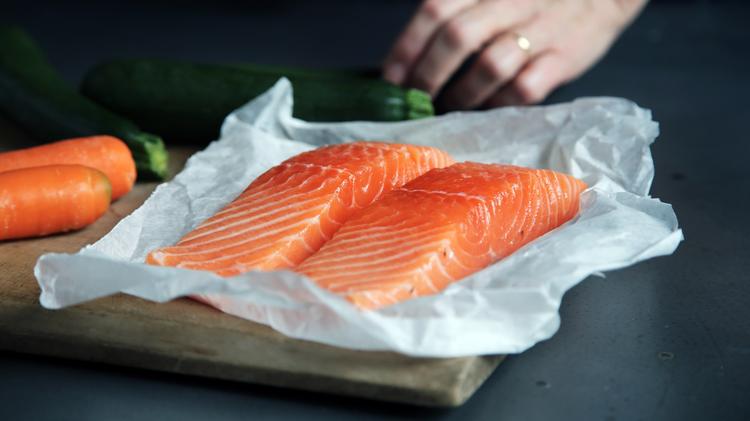 Avocado isn't the only stress-busting food though. Salmon has one of the highest amounts of Omega 3 — only being beaten out by mackerel.
One study by the Ohio State University found that normal, non-stressed, healthy people's stress reduced when taking a high intake of Omega-3. The Omega-3 taking group had 20% less anxiety compared to the placebo group.2
This was in the form of a supplement and 4-5x higher in omega-3 than a daily dose of salmon but it shows omega-3 has an effect on stress and anxiety in normal people. So, take your salmon and fish oil after a bad week at work — it might help.
Chocolate and antioxidants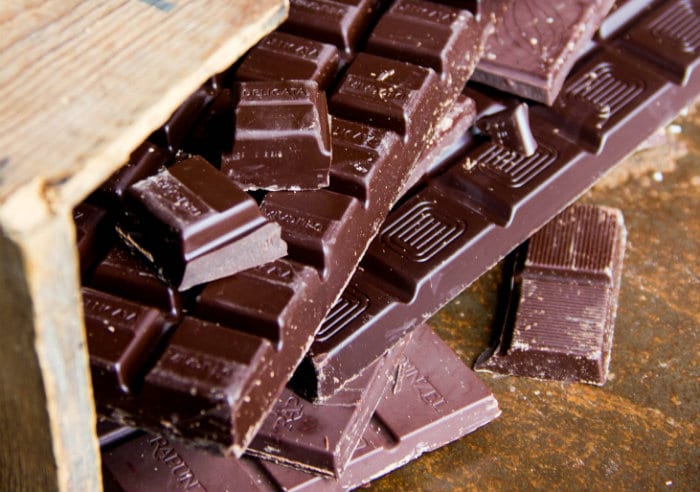 We all do it after a long day at work. We tuck into chocolate ice-cream, chocolate bars or chocolate cake and feel terribly guilty after. Should we though?
One study draws an association between chocolate and decreased perceived stress. In the study, 60 students ate different kinds of chocolate (white, milk, dark) over two weeks.
They found that taking 40g of dark chocolate daily for two weeks lowered levels of stress hormones the most in highly stressed people. Cortisol, for example, was lowered, but participants also reported feeling less stressed themselves.3
So chocolate can reduce perceived stress in men and women in as little as two weeks. The study even found milk chocolate to have an effect but not white chocolate. This reduction in stress might be because of chocolate's powerful antioxidants, which have other helpful health benefits too.
Take home message
A healthy body really does make for a healthy mind. Although it's easy to forget, a healthy body also comes from a healthy diet. So, remember to eat and live well.
You can also feel far more relaxed the next time you finish a bar of chocolate all on your own.