A four-day week is something a lot of people dream about. The feeling of waking up on a Bank Holiday Monday morning and remembering you don't have to be at work is immense. 
Scotland is set to trial a four-day working week, or a reduced hour week. The hope is that working reduced hours for the same pay will improve the well-being of employees while maintaining productivity. Also, this can hopefully help to combat the issue with a shortage of workers across supply chains.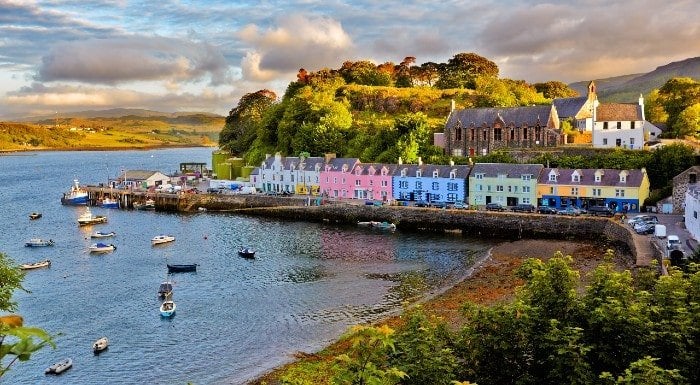 Managing Employee Well-being 
In general, an organisation looking to implement a four-day working week to improve the well-being of their staff is likely to be a company that has a number of other initiatives, all in aid of increasing their employees' well-being. 
Alternatively, a rest-day from work would be the perfect time to take a rest from the gym too. 
An extra day off every week means more time outdoors – there will be no excuse for not hitting your step count goals. Getting in your steps can be great for your health. 
Japan, for example, are looking to trial a reduced hour week to combat chronic over-working of employees and a culture of long-hours.1 
Four-day Week Alternatives 
Offering four-day weeks may be quite unattractive to employers, as on paper it reduces hours without the guarantee of maintaining the same level of output. However, there are many other options, including reducing working hours, handing workers extra hours to add to their annual leave entitlement, or providing workers with additional annual leave – for those that are entitled.1 
As a result of supply chain interruptions with worker shortages, the GMB Trade Union has served notice that they're taking the opportunity to push for higher wages.1 Alternatively, there is the option of reducing hours. 
Additional ideas put forward by IPPR Scotland (Institute for Public Policy Research) include the hours no longer being worked could be used as training – this could be related to a person's current employment, or it could be more general and help with future employment.1 
Previous Studies 
In New Zealand a consumer goods company trialed a four-day working week for their 81 employees in 2020. The results included employees reporting productivity increasing by 20%, and workers also reported significant improvements in their work-life balance.2 
The trial in Iceland spanning from 2015-2019, included 1% of the population which cut the working week to 35-36 a week, with no reduction in pay.3 The outcome was overwhelmingly positive with employees noticing reduced stress levels and an overall improvement in well-being.  
Read more about the Iceland trial here: 
Take Home Message 
With the majority of previous studies being successful, there is hope for four-day weeks to become the new normal, although we might have a few years to wait for this.  
Whilst such trials are not yet being implemented in England, it's definitely getting closer to home. The trials have been completed in New Zealand, Iceland, and now Scotland... so we must be next. Right? If not, we might have to relocate. 
Enjoy this article?
READ MORE HERE: