Whether you're a confident yogi or you're just starting out, we've got everything your practice needs.
---
Not only is yoga a serious workout for the body, but it's also great for your mental well-being too. By taking the time to just be present on the mat, even a quick 10-minute flow can make a huge impact on your mindset and headspace that day. That in itself probably explains why so many of us discovered the power of yoga practice during lockdown — and have decided to make it a permanent part of our routines going forward.
In fact, we're so invested in the importance of this activity that MP, our bespoke clothing brand, decided to design and launch Composure — a tailor-made collection specifically for yoga. Scroll down for full details on this incredible new range.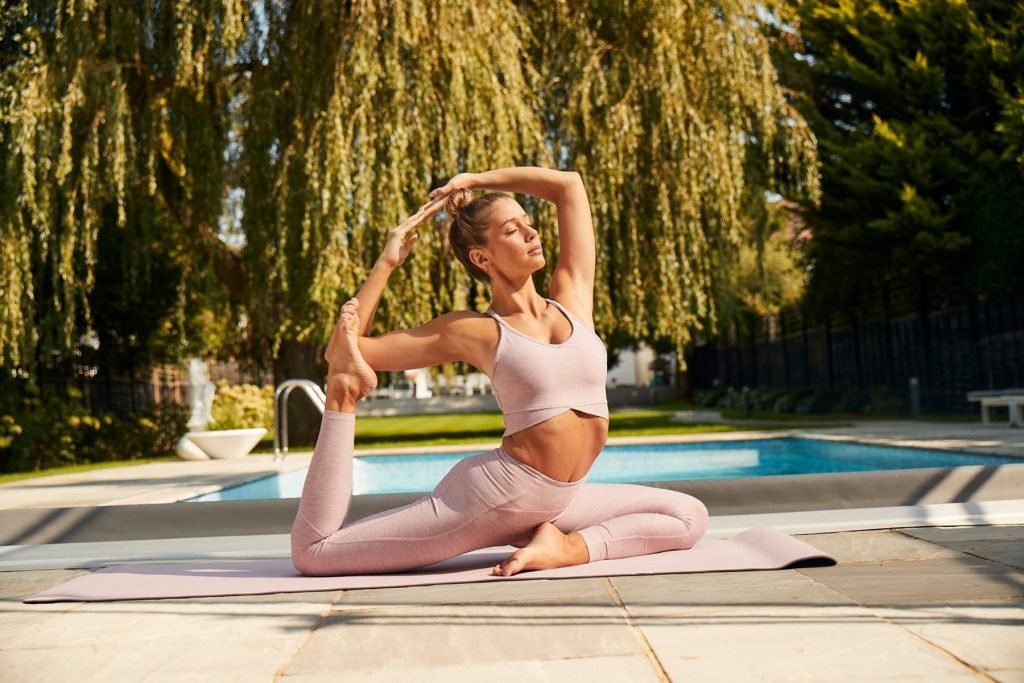 Click to jump straight to:
About The Composure Collection
Composure is the first yoga specific collection that we've created and, as always, a whole lot of thought and care has gone into the design. We caught up with one of our designers, Emma Lucas, to get an insight into the process.
"I wanted this collection to be functional for various different types of yoga and appeal to all yogis. We decided to call it Composure as we wanted each style to really embody the idea of composure within yoga and the practise as a whole."
"The collection is soft and flowing, non-restrictive and comfortable, making it ideal for all different styles of yoga — from hot yoga to Hatha."
"I spent time researching into the various different forms of yoga to try to problem solve within the garments and create the most functional collection possible. I attended many yoga classes myself to get into the mindset and understand the wants and needs of our customers. I thought it was important to used subdued, calming colours with soft-feel fabrics throughout."
Composure Jacket
---
Stay covered to and from the studio in this cosy outer layer — featuring a water-repellent finish, insulation, and fleece-lined pockets, it will keep you warm from dusk til dawn.
Coming soon!
---
Created with a flattering cross-back design, this is sports bra not only looks amazing on, but it feels great too. Made with 4-way stretch fabric, it's super-soft and features an elasticated under-bust band for support.