Cyber Month is well underway and we couldn't resist bringing out some new clothing to celebrate. The Retro Move and Lift collection features classic silhouettes and everyday essentials. And with our Greatest Ever Black Friday Sale, you can get them at incredible discounts across cyber month. All you have to do is pick if you're a mover or a lifter... 
Here's a breakdown of all the new pieces for your Black Friday clothing deals. 
And don't forget to check out our other G.O.A.T. Black Friday deals...
Move & Lift Hoodie
The hoodie made for comfort. This is a cotton rich, soft-touch hoodie, ideal for rest days. The comfortable classic fit makes it an everyday classic and the eye-catching logo on the back gives a nostalgic retro feel.
Available in Black and White in men's, and Black and Pink in women's.
T-shirt and Crop Top
These cotton-rich t-shirts are a soft-touch, comfortable everyday piece. With the same Retro design, available in the flattering cropped fit in women's and the classic fit in men's, you'll be glad you added this one to your collection.
Choose from Black and White in the men's collection, and Black and Pink in the women's. 
Men's Tank Top
The same soft-touch cotton-rich fabric that's present throughout the rest of the collection, the men's tank top keeps you cool and comfy. The ideal go-to gym top and a rest day essential.
Joggers
You guessed it. Soft cotton fabric is featured in the Retro joggers too. With a flattering fit, subtle Retro graphic and a drawstring waistband, these are some comfies you definitely want in your wardrobe when DOMS hit. 
Available in Black in both the men's and women's collection.
Shorts
An everyday basic that prioritises comfort. That same cotton-rich fabric and the subtle Retro graphic featured on the front and back. 
Sports Bra
Stretch cotton fabric, light support and the Retro graphic makes this sports bra flattering and functional all at once. Ideal for a lighter workout or even for a day chilling on the sofa. 
Leggings
These leggings feature a flattering high-waisted fit, stretch-cotton and the subtle Retro design. Comfortable and functional, these are a brilliant everyday legging. 
Take home message
We're going big this Black Friday, with a whole month of deals. So kit yourself out in our brand-new collection to celebrate with us and walk around the gym in style.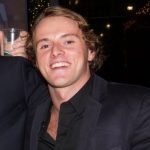 A Fordham University graduate, Ian majored in communications and media studies with a focus in journalism and a minor in anthropology during his time at college. Here, he wrote for the university newspaper ranked top ten in the nation.
A competitive athlete for most of his life, Ian has spent almost a decade working as an ocean rescue lifeguard in New Jersey. Within that role, he has competed in endurance sports competitions against other lifeguards for the last 8 years.
As a lifelong surfer, Ian spends most of his spare time in the ocean regardless of the time of year. He also enjoys distance running, photography, and frequently spending entirely too much money on concert tickets.