Lockdown has given us time to review our goals, from updating our macros to trying the vegan lifestyle, creating new body weight goals and aiming to increase our maximum pull up count.  
If weight loss is amongst your fitness goals, then look no further. We've assembled a list of the most beneficial and appropriate supplements that will help aid your weight loss journey, even if you don't have access to the gym or your favourite Zumba class.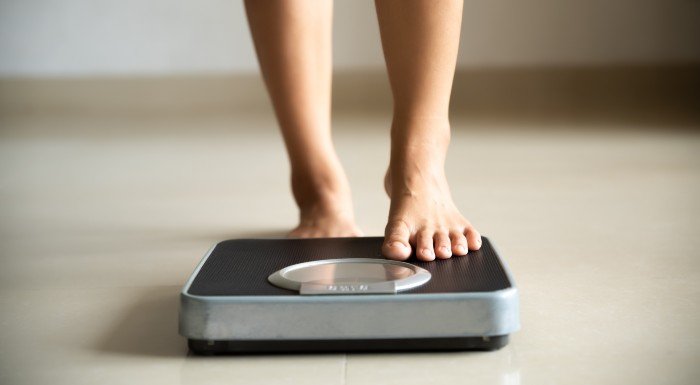 The basics
It's been said before and we'll say it again — weight loss is not instant, and you won't see results overnight. Taking one 'diet pill' will not make you thin. But increasing your energy expenditure so that you're at a calorie deficit will make you lose weight.  
Adding supplements alongside a balanced diet and exercise routine will benefit your weight loss, however, supplements should not be seen as a method to instant weight loss success.  
Here's our take on supplements that can assist weight loss to help you reach your goal whilst staying at home.   
Protein shouldn't purely be associated with building muscle mass — it really is one powerful macronutrient! Yes, it does build new muscle to tone our bodies, but it also keeps us feeling full and satiated until our next meal. Protein helps to regulate our appetite which plays a role in our calorie intake and is a key tool that benefits weight loss.1 
Protein powder is an easy way to ensure that you hit your protein targets. It's versatile, comes in a range of flavours to tickle your taste buds, and can suit your dietary needs whether that be vegan, gluten–free, or lactose intolerant.  
Protein pancakes are hugely popular for a reason — they're not just a pretty breakfast display (although we'll admit, there are some insane recipes that have us dreaming all night), they also provide a good hit of protein into our daily diets to keep us going to lunchtime.  
As with protein, fibre keeps us feeling full and curbs our hunger pangs. Diets that are consistently high in fibre help to promote weight loss, such as through an adequate intake of fruits and vegetables, whole grains and other plant-based food sources.2 
Glucomannan is one supplementary fibre that has proven weight loss benefits.3 The water-soluble fibre helps to inhibit appetite and slow the absorption of foods, only requiring small amounts to be consumed due to its high viscosity in water in comparison to other fibres. This makes glucomannan an easy and manageable supplement to add to your morning routine.  
Another recommendation from us is a thermogenic supplement. Thermogenic products increase our regular metabolic functions to accelerate the rate of thermogenesis, or in other words, when the body produces more heat, using body fat as the energy source of this heat.  
One ingredient that's often found in thermogenic products is cayenne pepper — a naturally thermogenic ingredient which could increase your metabolism.4  
The same can also be said for green tea extract, another ingredient that is said to boost metabolism based on the catechins (antioxidants) found within the tea.5  
When combined with additional caffeine, which will give you extra energy to take you workouts further, both ingredients work in harmony to increase energy expenditure, enhancing weight loss.6 
Last but not least on our list of supplements to aid your at-home weight loss regime is a group of vitamins. More specifically, the B vitamins.  
B vitamins are well renowned for their natural metabolism boosting properties. These vitamins are essential as they're required for the breakdown of carbohydrates, protein and fats, extracting the stored energy in food so that we can use it as fuel.  
Vitamin B6 also contributes to the normal cysteine metabolism which plays a role in regulating the thyroid, a component of our bodies that functions in metabolism and therefore can impact weight loss.  
If your body lacks one or more of the B vitamins, losing weight will be more difficult as your metabolism will not be functioning optimally. See, it really is healthy to eat a balanced diet! 
Take home message
Adjusting your weight loss routine whilst staying at home may appear difficult at first glance but in reality, losing weight without your regular exercise facilities is just as manageable.  
When combined with regular exercise and good dietary habits, the supplements we recommend will help you to reach your weight loss goals by helping you find the energy and focus to stay on track. 
Times may be different but there's no reason why you can't be smashing your weight loss goals!