Who would have thought 9 weeks ago that so many of us would be hitting the pavements with our trainers and swapping cars for bikes? Giving a friendly wave to a fellow cyclist has never been more sociable and we're thoroughly enjoying smiling at as many runners as possible as we jog past on our couch to 5k route.  
There's nothing that brings a smile to our faces quite like seeing you snap a pic whilst being active so we're here to help keep those active vibes going.  
Whether you're feeling a little tired after a long day in the virtual office and need a pick me up to fuel your evening endurance session, or you're just looking for ways to increase your energy during each session, we've shared our list of top supplements that fuel our own outdoor runs and bike rides through the woods and across the hills.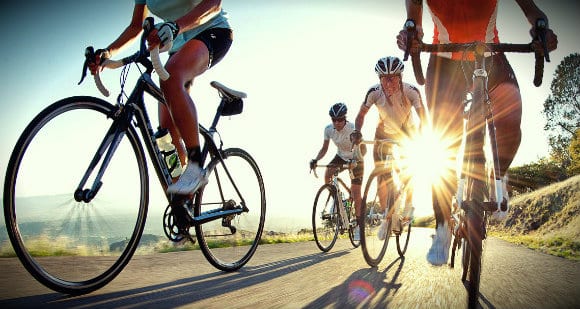 The basics
Carbohydrates are an endurance athlete's initial source of energy, something that is particularly true for running and cycling. Once our bodies have utilised all the carbohydrates we store, we transition to using fat as energy, a process that usually occurs after sustained activity.  
If you're participating in light running and cycling amongst other endurance sports, fat is your friend. The majority of energy used during mid-intensity endurance sports (running and cycling included) comes from the breaking down of glycogen stored in muscle for the main purpose of energy, and the remainder of our energy is gained from glucose circulating the blood and fatty acids1.  
Our main source of energy comes from the food we eat; so, we recommend eating a meal high in carbohydrates with a low glycaemic index 3-4 hours prior to your endurance session. 
Foods with a low glycaemic index will be broken down more slowly than their counterparts with a high glycaemic index, meaning your body will have a continuous source of energy for longer.  
However, sometimes you need a bit more energy than what you've been given from your food alone, and it's comforting to know that there are supplements available to all to help bridge that energy gap.  
As keen cardio enthusiasts ourselves, we've shared our top nutritional supplements to benefit others who wish to enhance their energy during cardio sessions. Here are our go-to's: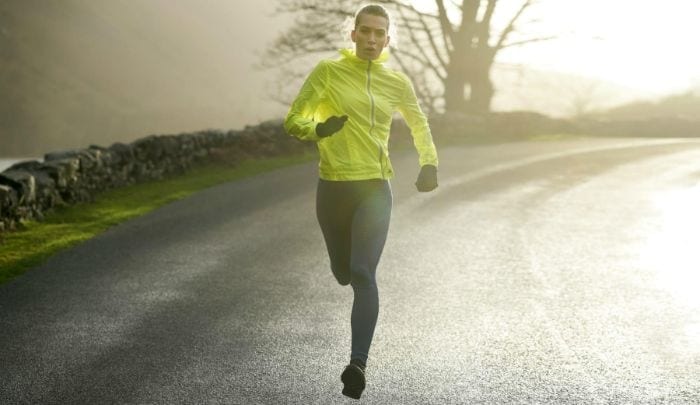 1. Glucose
Glucose is the simplest form of carbohydrate, aka a sugar. Being a simple molecule, this means that it can be accessed by our bodies very quickly and so is used to provide instant energy.  
When you're in need of a boost of energy to get you through a tough ride, glucose is an option that should be at the forefront of your mind. It's been scientifically proven that glucose increases performance during endurance exercise, including if you're pushing for a time trial.2 
Dextrose is also known as glucose, produced from corn with the same biochemical structure. This is why dextrose gives the same fast energy hit as glucose, providing fuel for those long cycle rides and ever-increasing runs.  
Our dextrose powder is easy to add to shakes and drinks to give you that energy boost. See for yourself how versatile this powdered carbohydrate really is.  
2. Energy gels
Energy gels are just that — they provide energy. No hidden clauses or terms and conditions, these supplements provide a convenient way to consume energy mid-exercise.  
Our pre-workout gels aren't just for a weighted workout, they're also a great addition to any cycling kit bag or running pouch. Containing 200mg of caffeine per serving, our energy gels have been designed with speed in mind to increase your endurance performance by providing plenty of energy so you can keep pushing on.3  
3. Electrolytes
Our final choice of supplement for outdoor runs and bike rides is more of a collection of nutrients — introducing electrolytes.  
No, they won't make your trainers light up with electricity, contrary to what their name might suggest. Electrolytes are essential for the body and are required for many automatic bodily processes. It's important to refuel with electrolytes when exercising as electrolytes are lost when we sweat — and we sweat a lot cycling up all those hills!4 
We like to supplement with three of the body's main electrolytes: calcium, magnesium and potassium.  
Not only does calcium enhance bone strength which is beneficial for high impact exercises, such as running, this mineral is also required for energy metabolism, converting macronutrients into energy to fuel our bodies.  
As with calcium, magnesium plays a role in energy metabolism and bone health, as well as the maintenance of blood glucose levels. As mentioned earlier, the latter is one form of energy that fuels endurance activities.   
Potassium is our third choice of electrolyte. In addition to its electrolytic functions, this mineral is required for regular muscle function, and we all know how vital it is that our muscles recover well.  
Take Home Message
There are only a couple of things worse than feeling fatigued on a run before you know you should. Whilst there are numerous reasons for this, there are also numerous ways to help overcome this.  
Fuelling up with a snack or supplement pre-cycle or run is one way to reduce the risk of running out of energy quicker than normal.  
We're lucky to be surrounded by so many options to suit our different tastes and uses of supplements, so let's make use of lockdown to try a new supplement to better our next endurance activity.