We always want our customers to feel incredible during their workouts, and what better way to make you feel like a superhero than with our very own Superman collection? So here it is; brand-new limited-edition products to make you feel unstoppable during your sweat-sesh.
Here's what's on offer from Superman's collection with Myprotein...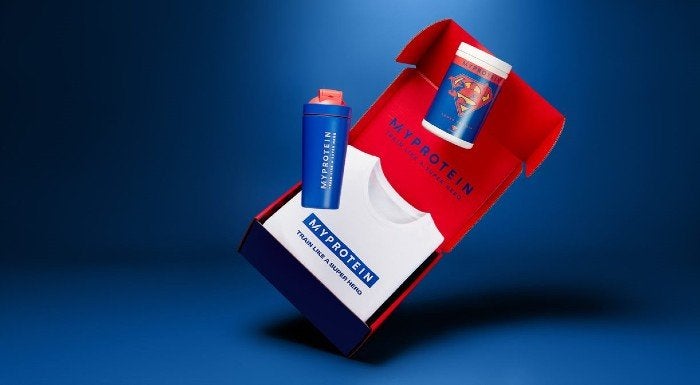 Superman needs a light, refreshing protein shake to fuel all of his world-saving antics, so we knew he'd love Clear Whey. With 20g of protein, each serving of Clear Whey fuels Superman's toughest missions and your sweatiest workouts. 
You might forget that you're actually drinking a protein shake though, as our brand-new flavour Acerola Cherry gives the perfect sweet hit, ideal following a sweaty summer workout. 
In the signature Superman colours, this limited-edition shaker will look great in the gym, and is the perfect vessel for your Acerola Cherry Clear Whey 
Want to really train like a Superhero? Let us equip you with the essentials. 
The limited-edition train like a superhero bundle comes with one tub of Acerola Cherry Clear Whey to keep you fuelled, the Superman shaker to keep you hydrated, and the Superman X Myprotein t-shirt to give you that Clark Kent style. 
Take Home Message
Whether you're a Superman super-fan, or if you just want to feel like a superhero in the gym, this limited-edition collection is the ideal workout companion. A brand-new Clear Whey flavour, a sparkly new shaker and a limited-edition t-shirt; this collection will certainly help you train like a Superhero.
Our articles should be used for informational and educational purposes only and are not intended to be taken as medical advice. If you're concerned, consult a health professional before taking dietary supplements or introducing any major changes to your diet.