We're keeping summer alive with this super-fruity recipe.
---
These refreshing Clear Whey Isolate rainbow ice lollies are perfect if you're like us and are in complete denial about summer being almost over. It goes without saying that they absolute bang on a sunny day, but regardless of the weather outside, they're great for cooling you down post-workout and provide the tastiest hit of protein.
Each ice cold treat is also packed with vitamins and minerals from all the layers of fruit — and we've even managed to sneak a bit of spinach in there too (don't worry, you won't be able to taste it). Get creative with the flavours you choose to build yours, this recipe is a delicious way to use up any fruit or veg in your fridge that's starting to go past its best.
Each makes 6
Ingredients
For the tropical:  
For the berry: 
Layer 1
Layer 2
Layer 3

150g blackberries

1 scoop Clear Whey Isolate (Rainbow Candy)

3 tbsp. low-fat yoghurt

Dash of water

150g frozen cherries

3 tbsp. low-fat yoghurt

 

100g strawberries

1 frozen banana

3 tbsp. low-fat yoghurt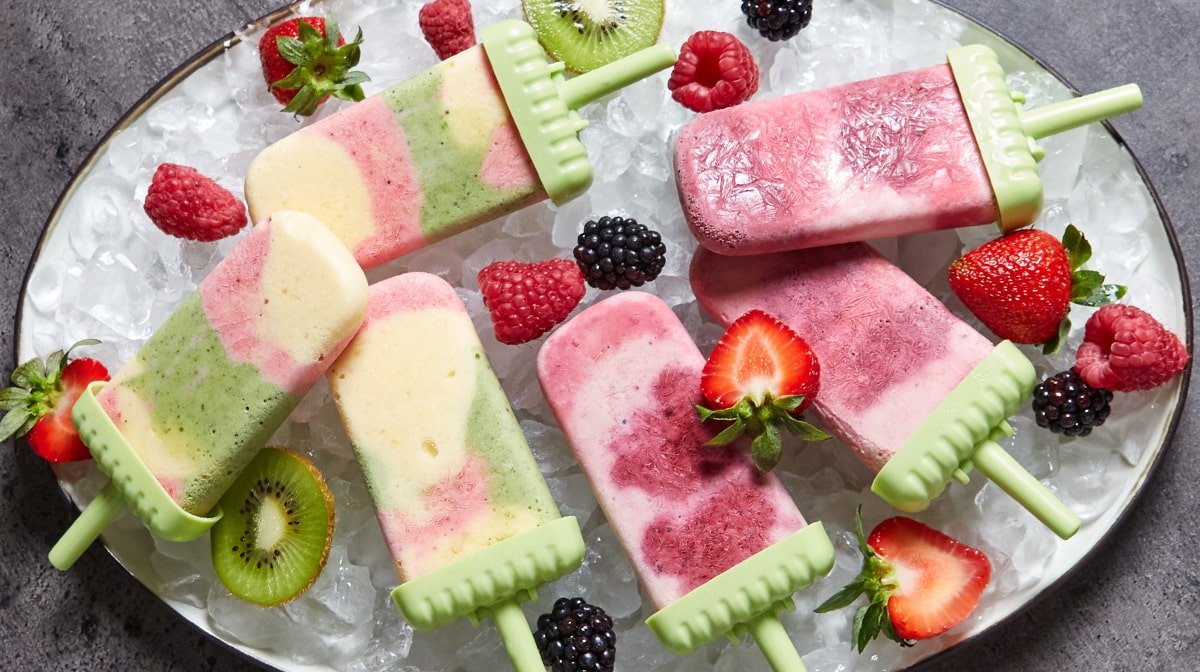 Method
1) Make one layer at a time by adding the ingredients into a small blender and blitzing until smooth. Pour each layer into 3 separate bowls.
2) Once you have everything ready, build your layers in each ice lolly mould by adding a spoonful at a time of each flavour mixture.
3) Freeze overnight and then enjoy! These are ideal to keep in the freezer to grab on a sunny day or right after you've finished a sweaty workout.