This is how the UK's fittest man refuels after a workout.
Standing at 6-feet-tall and weighing around 100kg, Zack George is a pretty much pure, solid muscle. Last year he was crowned the Fittest Man in the UK, after countless cross-training competitions and hundreds upon hundreds of intense training sessions.
This absolute machine of a man trains up to 12 times a week — so we knew he'd have his nutrition nailed to support his body through that. We asked him to share his favourite post-workout recipe, this supercharged smoothie.
Made with all-natural ingredients, it's packed with essential vitamins and minerals to keep his immune system firing and fatigue at bay, plus it has a healthy dose of carbs to replenish those muscle glycogen stores.
The chia seeds and flax seed powder are both excellent sources of essential fatty acids and fibre, and maca powder is packed with vitamin C, iron, and potassium.
All in all, this fruity smoothie is a one-stop wonder for getting all the good stuff after a heavy session.
Serves 1
Ingredients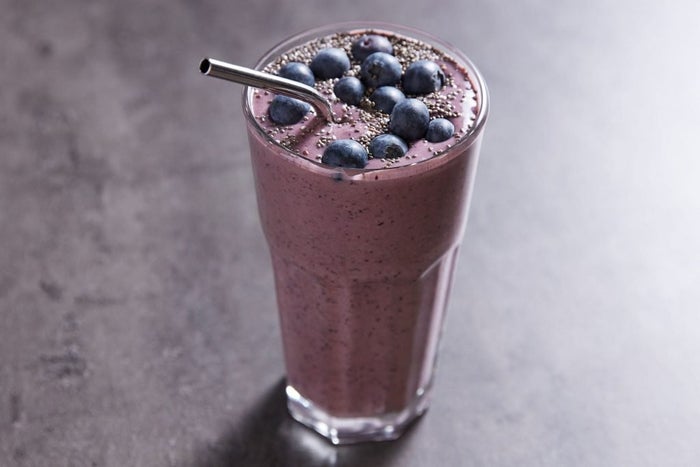 Method
Place all of the ingredients into a blender and blitz until smooth.
Pour into a glass and enjoy immediately, or pour into a shaker to take with you on the go.
Get to know Zack:
Nutritional info per serving:
| | |
| --- | --- |
| Calories | 376 |
| Total Fat | 12g |
| Total Carbohydrates | 60g |
| Protein | 9g |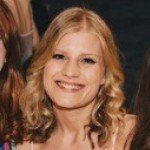 Lauren is an English Literature graduate originally from the South. She's always loved swimming, has discovered the power of weight training over the past few years, and has lots of room for improvement in her weekly hot yoga class.
On the weekends she's usually cooking or eating some kind of brunch, and she enjoys trying out new recipes with her housemates – especially since shaking off student habits, like mainly surviving off pasta. Above all, she's a firm believer in keeping a balance between the gym and gin.
Find out more about Lauren's experience here.