What better way to celebrate our sweet 16th  than with an ice-cold mocktail?
We've partnered up with Swizzels for the ultimate collaboration of incredible high-protein, low-sugar supplements that will take you right back to your childhood with flavours including Drumstick, Parma Violets, Refreshers, and Love Hearts.
Our kitchen king, Niall Kirkland, has come up with a sweet & simple way to get the party started — check out his selection of deliciously refreshing Clear Whey mocktails.
Not only are they bursting with incredible flavours, but they're also packed with 20g protein per serving too, making them the coolest way to stay topped up on your daily intake.
Get shakin'
Ingredients
1 scoop Clear Whey Isolate (any Swizzels flavour)
Handful ice
100ml water
Squeeze of lime
Fruit of your choice, to garnish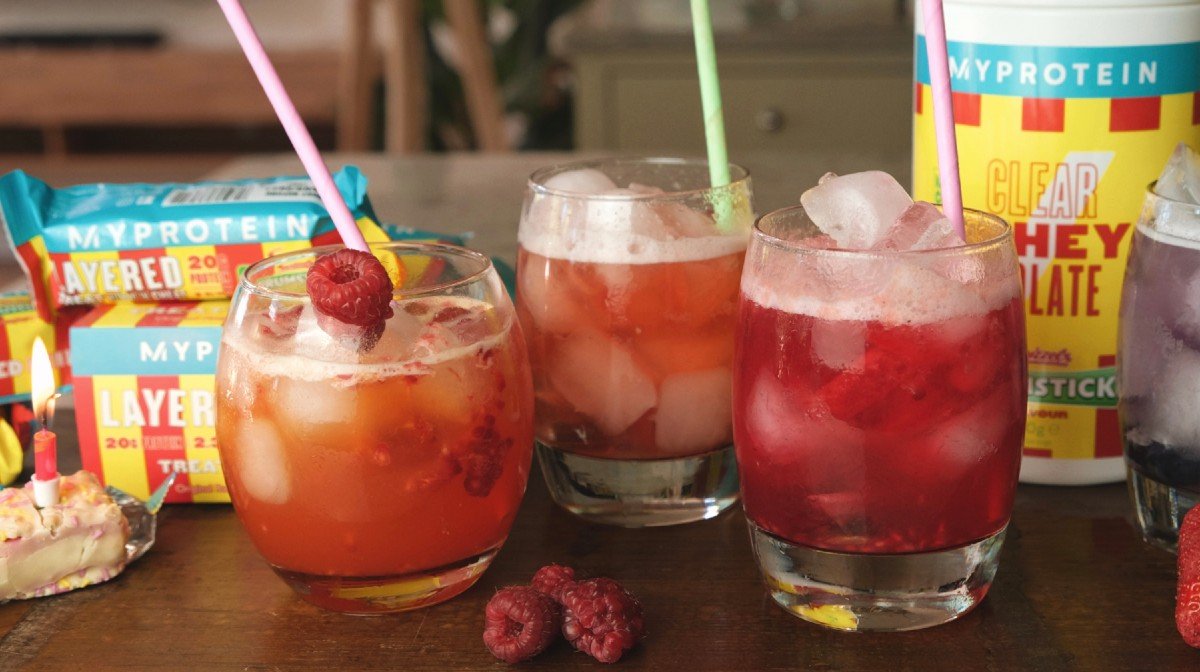 Method
Add all ingredients to a cocktail shaker (or a Metal Shaker) and shake well.
Serve in a chilled glass and garnish with any fruit of your choice.