For pure protein-packed indulgence, try this cookie mug cake.
---
Look no further for the dessert of your dreams, ready and waiting to hit that sweet spot. If you're the type to be rummaging in the kitchen cupboards for something sweet after dinner, then this will be right up your street. Forget having to leave the house to go to the biscuit aisle.
It's made with two of our favourite innovations — our white chocolate Protein Spread and our incredible Protein Sandwich Cookies (which were actually the winner of 'Best Protein Treat' in the UK Men's Health Sports Nutrition Awards 2018). If that's not enough to sell you on our top-notch snacking, we really don't know what is.
Here's how to create this mug cake masterpiece.
Makes 1
Ingredients
Optional extras:
Grated chocolate
Sliced strawberry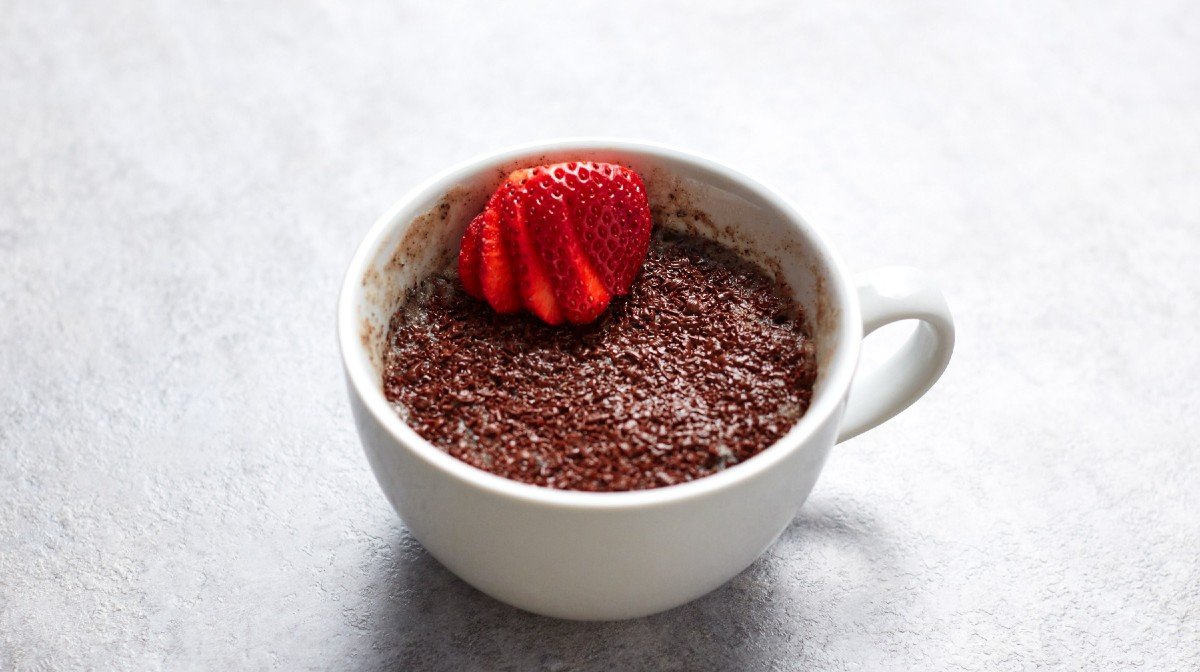 Method
First, crumble a Protein Sandwich Cookie so that you're left with small pieces. Then add these to a microwave-safe mug.
Now add the milk, Protein Spread, and baking powder and use a fork to combine them. You should get a thick, sticky mixture.
Once fully combined, place your mug into the microwave and microwave for 90 seconds at 800 watts. Timing may vary according to your microwave, so we recommend keeping an eye on the mug cake throughout. Due to the dense mixture, it won't rise all that much, so be careful not to overcook it.
Remove from the microwave and let cool for at least two or three minutes before eating. Garnish with grated chocolate and a sliced strawberry to top it all off, then dig in.