When you're trying to lose weight, it can be hard to know exactly what to eat and whether or not you're getting all the healthy foods you need. The Smoothie Diet is designed to make it easy to lose weight and be healthy.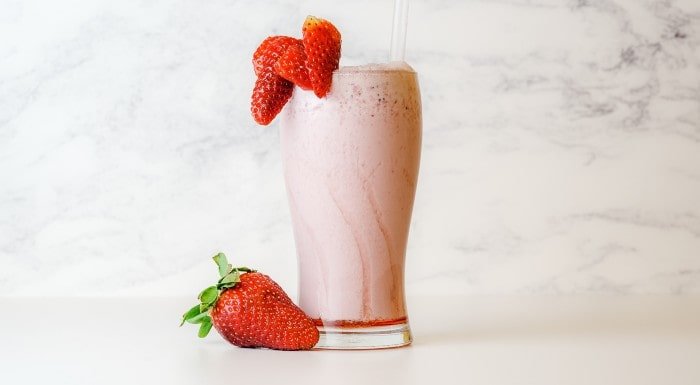 What is The Smoothie Diet?
The Smoothie Diet is based on creating your meals from two smoothies and one normal meal each day. It is designed to take place for a 21-day cycle and includes one day a week or "normal" eating. 
How to follow the Smoothie Diet
The rules of the Smoothie Diet include two smoothies per day (in place of two meals) and one regular meal for 21 days. 
Once each week there is a regular day of eating. The plan includes recipes and shopping lists for the smoothies. A more extreme version or "detox" plan includes 3 smoothies per day in lieu of regular meals. 
How long should the Smoothie Diet last?
The Smoothie Diet, as written, is designed to last for 3 weeks, with repeating the cycle whenever additional weight loss is desired.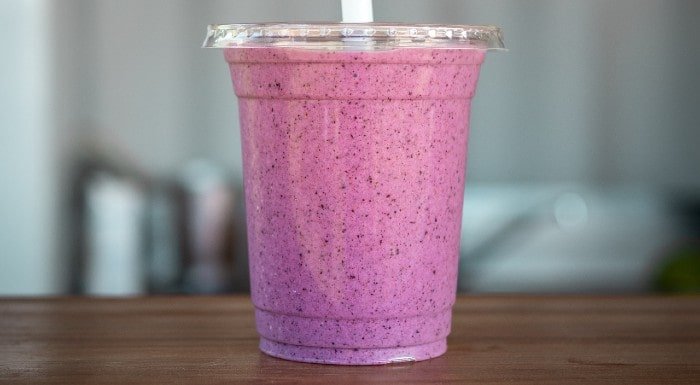 What foods are permitted on the Smoothie Diet?
The smoothie recipes include:
Fruit

 

Vegetables

 

Protein

 

Healthy fats

 
There are specific recommendations for snacks and the foods for regular meals. 
Are any foods banned?
While no foods are explicitly banned, you are to cut out two solid food meals per day and replace them with the smoothies. So, the diet does end up being a little restrictive. 
What are the benefits?
The benefits include:
High in 

fibre

 

High in phytonutrients (from fruits and vegetables)

 

Limited meal planning or food journaling effort

 

Specific shopping lists and recipes (easy to follow)

 
What are the drawbacks?
The drawbacks include:
Restrictive

 

May be too low in protein for some

 

Cost of produce

 

Can be high in sugar

 

High speed blender required

 
Are there any side-effects?
Potential side effects may vary based on your health conditions.
Blood sugar concerns (low or high)

 

Feeling hungry, tired, or weak

 due to lack of calories and food groups.
How much weight can you lose on the Smoothie Diet?
People who follow the Smoothie Diet have reported losing between 3-12 pounds in the 21-day period. Weight loss can vary dramatically based on your body composition and activity level.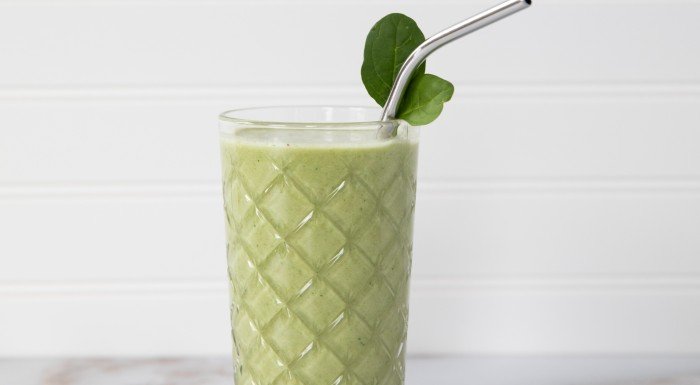 Smoothie Diet recipe suggestions
While the official Smoothie Diet uses 36 specific recipes, you can make your own recipes by including a few key ingredients: 
Fruits

 

Vegetables

 

Healthy fats

 

Protein

 
Try some of our smoothie recipes below – many of which have high protein content and will keep you feeling full and energized. All of our smoothies are best made in a high-powered blender. 
Avocado, Banana & Kale:
Ingredients:
Mango & Honey:
Ingredients:
Forest Fruits:
Ingredients:
Ingredients:
200ml milk

 

100ml brewed coffee

 

Latte or Chocolate flavoured 

Impact Whey Protein

 

1 tbsp. maple syrup

 

100g banana

 

1 tsp. cocoa powder

 
Ingredients:
2 passion fruit

 

Handful pineapple

 

Frozen blueberries

 

250ml coconut milk

 

1 scoop 

Vegan Protein & Greens

 (Coconut & Lime)

 
Ingredients:
Ingredients:
200g frozen mango

 

1/2 a banana

 

150ml plant milk

 

1 tbsp. of Maple syrup

 

1 scoop Vanilla Vegan Protein Blend

 

1 tbsp.Vegan Liquid Omega

 

1 handful ice

 
Ingredients:
If you're looking for even more, check out our round up of 23 more protein shake recipes.
Take Home Message
While the Smoothie Diet may be a quick way to lose weight, it can be difficult to eat only one solid food meal a day for three weeks. Following a recipe that includes fruits and veggies, a protein source and healthy fat is the best way to make a healthy smoothie. They can be a part of any healthy eating plan and keep you feeling satisfied.